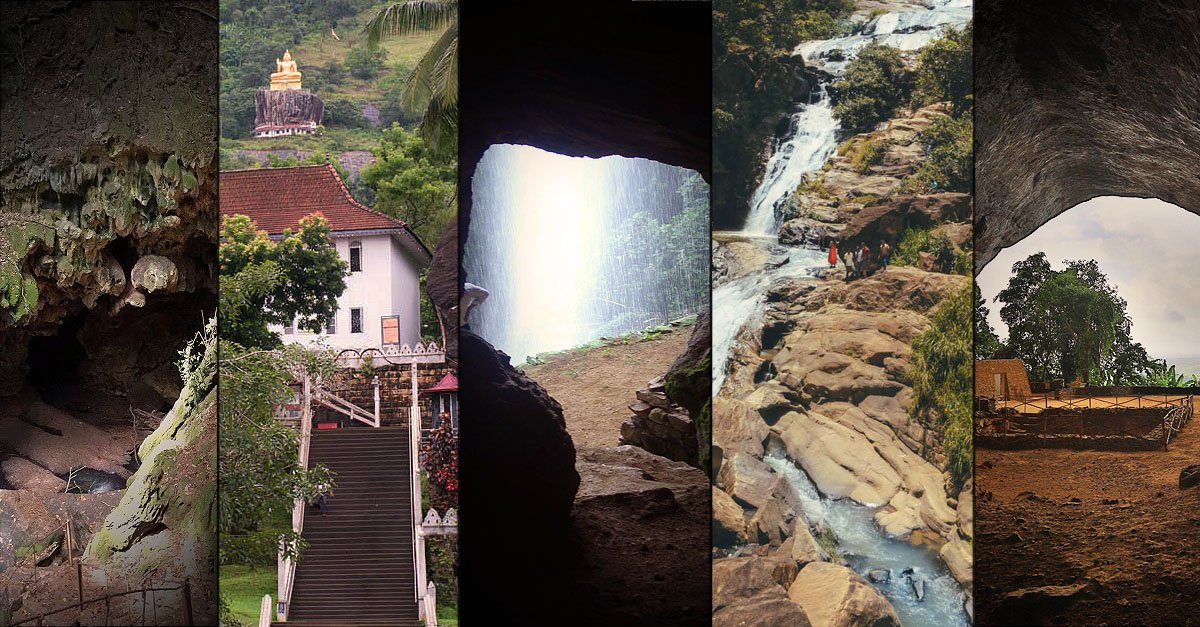 Sri Lanka, though mostly acclaimed for its scenic beaches and pristine hill country has many more treasures to satisfy the explorer within us all. Within its small but incredibly diverse landscape, Sri lanka is dotted with a several ancient caves and caverns, many of which are several thousand years old and contain hidden treasures that are worth seeing.
A few of these exciting holes in the ground have been listed below:
1. Ravana Cave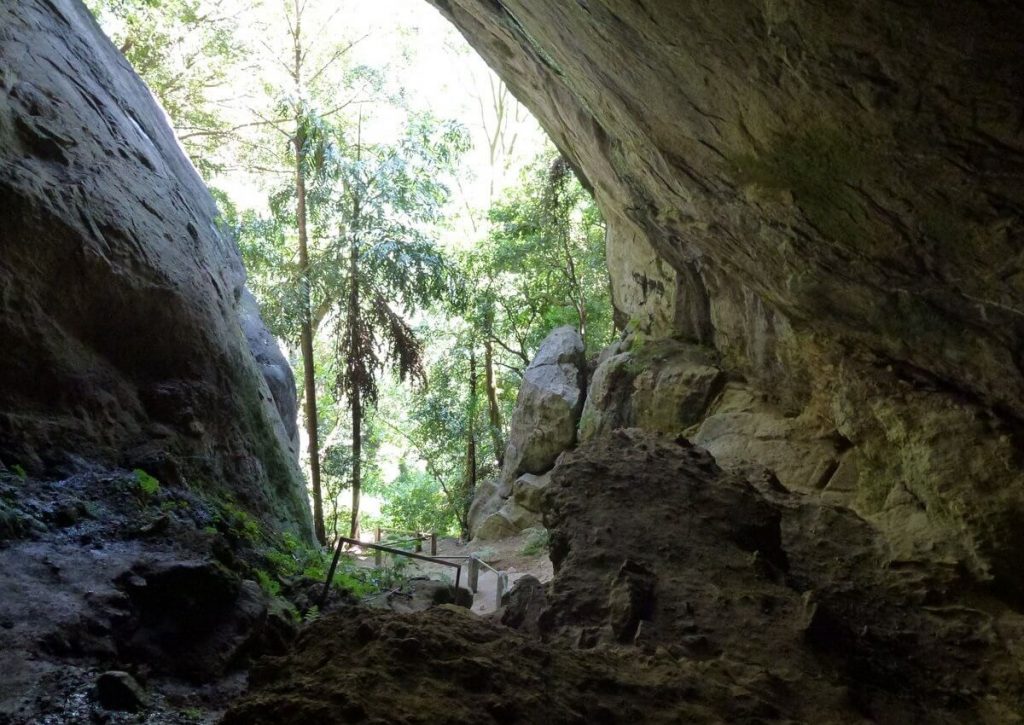 The Ravana Cave is historically significant as being the cave where the fabled King Ravana hid Princess Sita after abducting her away from her husband, Rama, from India. Today, the cave remains a testament to the architectural prowess of King Ravana who is thought to have had it connected to a network of tunnels that would lead him to other strategic locations in his kingdom. For this reason, it is now among Sri Lanka's most popular tourist attractions.
The cave itself is not particularly impressive, measuring just 150 feet long, 60 feet high, and 50 feet wide. It is located just 2 kilometers away from the town of Ella and approximately 11 kilometers from Bandarawela.
2. Waulpane Cave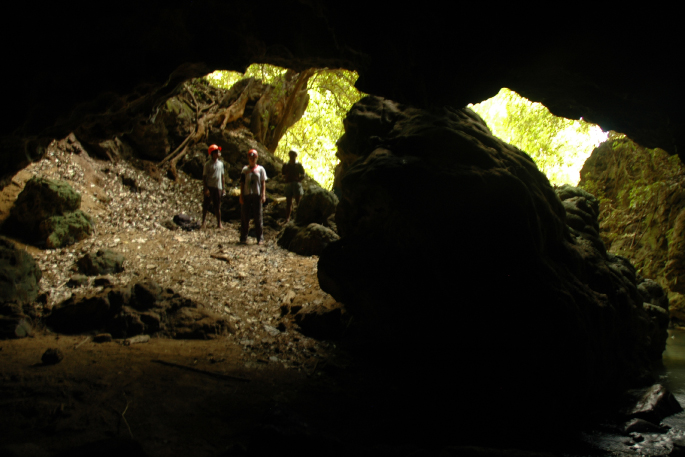 Also known as the 'Cave of Bats' and the 'Limestone Cave,' the Waulpane cave is instantly recognizable thanks to the presence of speleothems as well as some unique forms of wildlife. Everything from bats to amphibians, reptiles, and freshwater fish can be found here.
The cave begins with a massive 300 meter drop with ancient fossils scattered across the walls. As you approach the centre, you will be greeted with the sight of a beautiful underground waterfall fed by a stream that runs through the cave.
This cave is located within the Buluthota-Rakwana mountain range in the Rathnapura district, some 278 meters above sea level.
3. Belilena Caves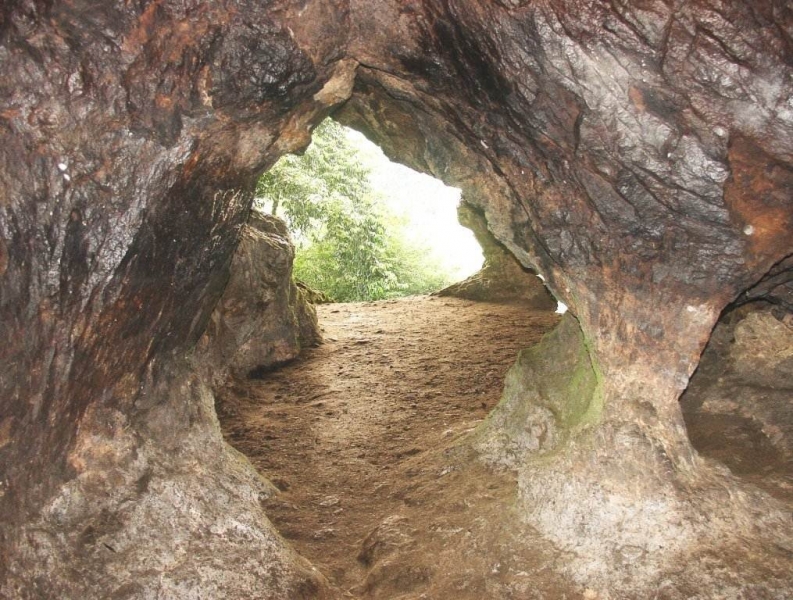 The Belilena Caves are a series of relatively large caves that are known for containing hidden archeological treasures like the skeletal remains of Homo Sapiens Balangodanise or the prehistoric Balangoda man. The remains have been dated back to around 12,000 years ago. Other archaeological expeditions have revealed that more fossil remains, some going back more than 32,000 years.
The cave is located close to Kitulgala in the hill country, around 80 kilometers away from Colombo. To reach it, you must first walk through the jungle surrounding Inoya estate.
4. Aluvihara Cave Temple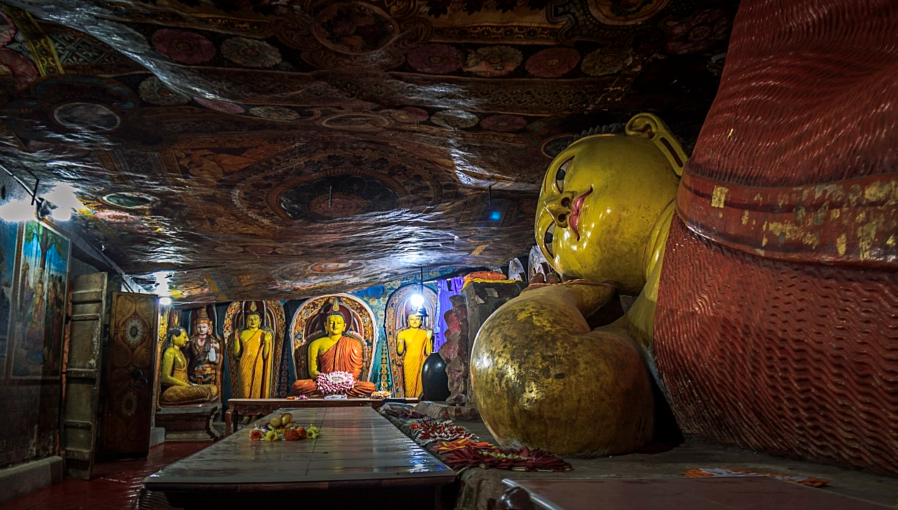 Known mainly for its historical and cultural significance to Buddhism, the Aluvihara Cave Temple was where Buddhist monks first wrote the Tripitakas which had previously been passed down exclusively through word of mouth. The existence of the temple, meanwhile, has been traced back to the reign of King Devanampiyatissa in the 3rd century BC. It would later become a veritable gallery of antiques including several Buddha statues and other artifacts gifted by neighboring Buddhist countries such as China, Japan, Siam, Cambodia, and Myanmar.
The caves are located around 30 kilometers north of Kandy along the Matale-Dambulla road.
5. Fa Hien Cave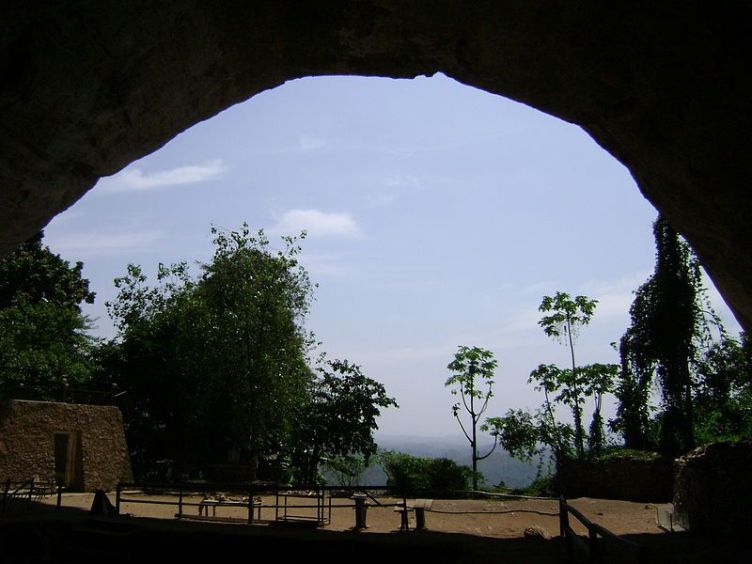 The Fa Hien cave, also known as the Pahiyangala cave is named after the legend of Faxian, a Chinese Buddhist monk and translator who travelled from China to sacred Buddhist sites in Nepal, India, and Sri Lanka during the 5th century AD. Moreover, the cave is considered to be an archeological and paleontological gold mine as it contains evidence of human occupation from almost 33,000 years ago and skeletal human remains humans from the late Pleistocene era.
The cave is located in the remote village of Yatagampitiya, around 5 kilometers away from Bulathsinhala in the Kaluthara district.