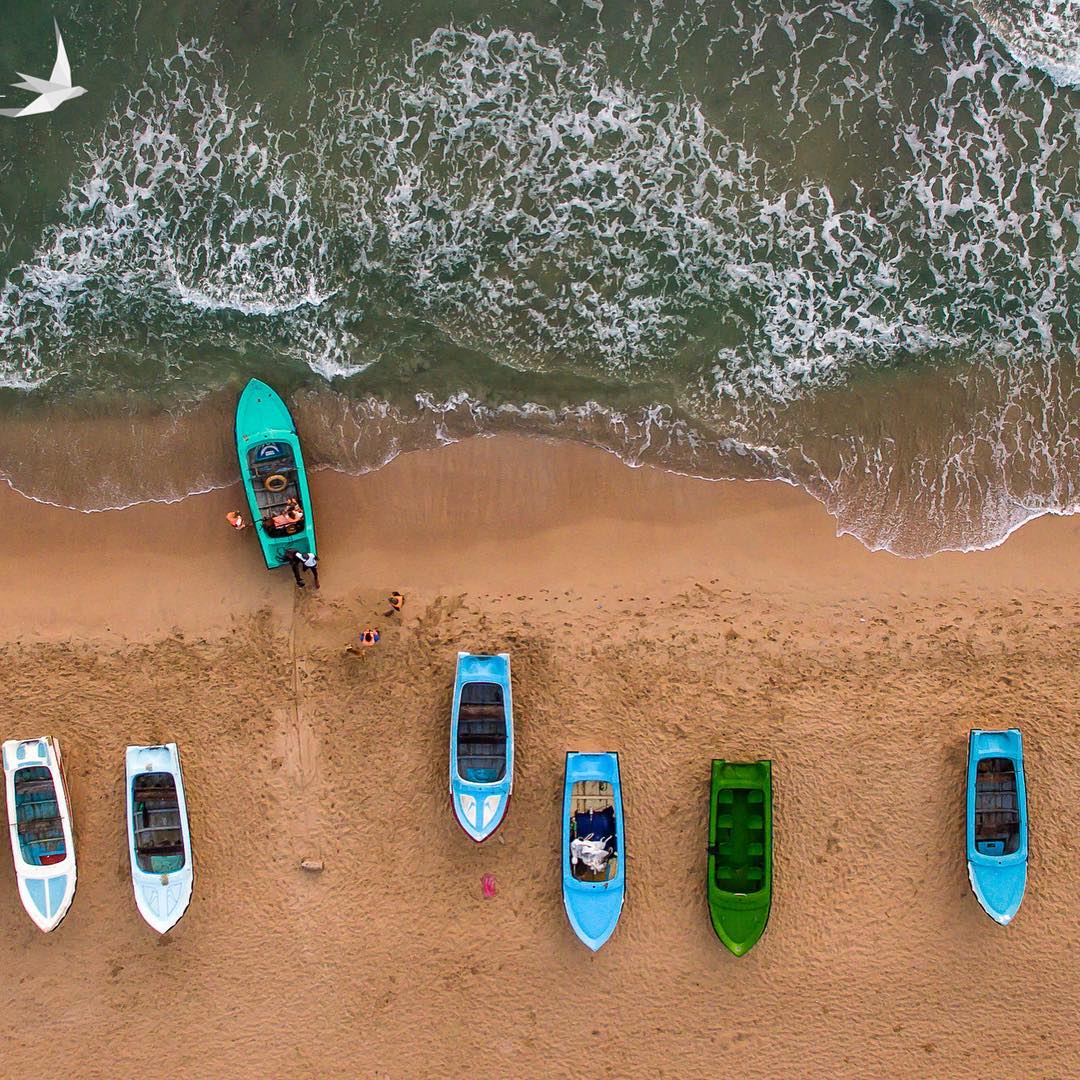 For as long as people have traversed oceans, Sri Lanka has been hailed as a land of golden shores, but while the country is an island – which means that there are beaches right 'round – it's usually the South that holidaymakers head to.
That's not to say that the rest of our country has nothing to offer in terms of fun in the sun. In fact, the preference shown to the South coast means that a lot of other, equally good beaches are left relatively unspoilt, making for a far more riveting range of experiences, sans the crowd.
Here are some beach destinations you might want to consider the next time you decide to skip the usual Bentotas, Hikkaduwas, and Unawatunas.
Nilaveli and Pigeon Island
Perhaps the most established destination on this list, the popularity of Nilaveli beach took a hit following the twin catastrophes of the 2004 tsunami and civil war. The area was quick to recover, however, and the beach, located about 16 km North West of Trincomalee town, looks every bit as inviting as it did back in its heyday.
What is perhaps most appealing about this particular destination is that it gives you the best of both worlds – the beach is secluded enough to make you feel cut off from the hustle and bustle of the town, but also close enough to a number of hotels and restaurants to make sure you enjoy that seclusion in comfort.
What's more, just a kilometre off the Nilaveli coast lies Pigeon Island, one of two marine national parks in Sri Lanka, and the area with the highest live coral cover in the country, making it ideal for diving and snorkeling.
Kalpitiya
If marine life is what you're after, look no further than the Kalpitiya peninsula. What was once nothing more than just another a rural backwater, Kalpitiya has, in the post-war years, been developed into a beach destination capable of competing with the giants, ideal not only for observing marine life, but also water sports, among which kitesurfing has grown to claim a place of honour.
The chief attraction, however, comes in the form of the boat rides, during which you are almost always sure to spot pods of dolphins frolicking among the waves, and – if you're lucky – the occasional whale coming up for air.
Yet another attraction is the Bar Reef, which – at 307 km² – is Sri Lanka's largest coral reef. It has the greatest biodiversity of any coral reef, not only in Sri Lanka, but in all waters around India, which means that scuba divers and snorkelers are in for a treat in the form of shoals upon shoals of tropical fish, manta rays, reef sharks, and maybe even a turtle.
Pasikudah and Kalkudah
Located right next to each other approximately 34 km north of Batticaloa, Pasikudah and Kalkudah make for an interesting juxtaposition.
Pasikudah – which most of you are probably already familiar with – has, in the post-war years, made a name for itself as the go-to beach destination up North, due to the luxury resorts and restaurants peppering its shores. The sickle-shaped beach in Pasikudah slopes down to one of the longest stretches of shallow coastline in the world, which is also home to one of the best reef systems in the island – so good, in fact, that it has been proposed as a marine sanctuary.
Kalkudah, in contrast, is isolated and, though it wasn't always this way, looks pristine and untouched. The tsunami in 2004 swept away whatever establishments existed before, leaving behind a stretch of beach that to this day remains unspoilt. Here, you can still witness fishermen going about their day and get a feel for what life really is like for those in the surrounding areas.
Mannar
If you're searching for solitude, you might just find it on the shores of Mannar.
Mannar beach, often deserted sans a few stray donkeys running up and down its shores, is located in the North West part of the country, and is – perhaps due to its size –  tragically undeveloped as a beach destination.
This is a shame, as it might just be the most peaceful destination on this list – although to call it a destination might be a bit of a stretch. The place is so untouched that, save for a few local establishments, there is virtually no place to grab a drink within walking distance, and definitely no luxury hotels on its shores to make access to the beach easier.
But half the charm is in its rustic quality, and if you're heading to Mannar beach, it's best you do so for just that – the beach.
Pottuvil
Just about 6 km and an hour's tuk tuk ride away from Arugam Bay lies Pottuvil, a breathtaking fishing village that will provide a refreshing change of pace from the always busy Arugam Bay.
The beach, dotted with boulders at the water's edge, is one of the most beautiful in Sri Lanka, and the perfect backdrop for some of the best waves in the country. In fact, surfing is probably the reason most people make the hour's journey to Pottuvil, as the beach's layout makes for a unique wave system that can't be found anywhere else in the island.
Pottuvil is also high in biodiversity and is home to not only the usual flora and fauna found close to the sea, but also the occasional wild elephant.
Casuarina
Tucked away on Karaitivu Island and linked to the Jaffna Peninsula, Casuarina beach is unlike any other found in Sri Lanka. The usual coconut or palm trees found on the majority of the beaches in Sri Lanka make way for casuarina trees, which give the beach an almost otherworldly feel.
About 27 km away from Jaffna town, Casuarina beach is still off the beaten track, and while not equipped for the more traditional beach activities, perfect for more laid back pursuits such as camping or stargazing.
From luxurious getaways to marine life and water sports, Sri Lanka's shores have a lot to offer, and while the South coast is popular for a reason – the beaches down there are a tropical dream for most holidaymakers – they shouldn't be focused on at the expense of other, different experiences. So the next time you're craving some time on the beach, give the rest of the island a chance – we promise you won't be disappointed.