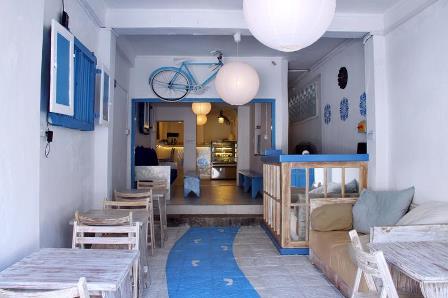 Hostels are an ideal accommodation option when travelling, and a great place to stay when on a budget, especially around Sri Lanka. Hostels are relatively new to the island and the concept gained popularity only about five years ago. Before that, the YMCA and Salvation Army offered hostel accommodation, until entrepreneur Ranil Samarawickrema decided it was time to launch the first dedicated hostel in Colombo, and the trend soon caught on around the island. "As a backpacker myself, I wanted to bring budget hostel accommodation to the island which would open up a new segment of travelers in Sri Lanka," says Ranil. He started Colombo City Hostel, Kandy City Hostel, and Dambulla City Hostel, which attracted many backpackers and led to the need for more hostels.
Hostels provide a different experience than other types of accommodation. They provide a social experience where you can meet other travel enthusiasts, especially backpackers. This is especially helpful if you are a solo traveler or simply want to meet people from around the world. There are also dormitories or private rooms available at budget prices. To be considered a hostel, the accommodation must meet these standards. As a seasoned traveller who has stayed at hostels in over 35 countries, this writer finds that the best way to choose a hostel is to compare prices and reviews on multiple booking websites. The most important details to look for are location, cleanliness, safety, and value. The ratings from this article are based on average customer reviews, rankings, and the number of reviews, all from the following websites:
You can also book your hostel through these sites as well. Of course, there are numerous other sites on which to book hostels, however, these are the best according to popularity and ease of use. Check out some of the best rated hostels in different areas around Sri Lanka, including some next best alternatives:
Colombo
Colombo has an abundance of hostels since travellers pass through the commercial capital on the way from the airport and en route to other cities. Ranil's Colombo City Hostel is worth mentioning first, since it is the first hostel in Colombo and is a top choice for travellers, at an 81% average rating. Their new location on Galle Road is convenient for travellers and their rooftop is a great place to chill and hang out. The hostel's friendly community makes it feel like home and the staff makes you feel like family.
Another alternative is Clock Inn Colombo with an 83% rating. The hostel is known for its convenient location on Galle Road and its great value for budget travellers with a clean/safe environment. CityRest Fort is another option, with an 80% rating, and guests love it for its location next to Dutch Hospital and its clean and comfy rooms.
Negombo
Negombo features hostels for travellers who want to be close to the airport or want to be close to the beach and trendy restaurants. Hostel First Negombo has an 85% rating and guests love it for the convenient location at 2 km from the airport. It's also ideal for guests that want a rest after a long flight.

You can also try Island Breeze Hostel which also has an 85% rating (but less reviews than the latter hostel). Island Breeze is conveniently a 15 minute drive from the airport and seems to be loved by guests for the welcoming staff and atmosphere. Colombo Airport Luxury Hostel, Negombo Beach, has a rating of 82% and is 8 km from the airport. Guests say the hostel has an outstanding breakfast and they like being minutes away from the beach.
Kandy
As Sri Lanka's second largest city, Kandy has an abundance of hostels and attracts tourists for its temples, cultural performances, and cool weather. The best rated hostel is Kandy City Hostel with an average rating of 88%. This writer personally stayed at KCH and the hostel really understands the backpacker culture by providing a large communal area and a rooftop for parties. It's also clean and safe, with enough power outlets in the dormitories. There is a bus stop outside the hostel and and the buses get you to the city centre in a few minutes.
Kandy Hostel by Backpack Lanka also has a good rating with 86%, and reviews praise the friendly staff and environment. Reviews also mention that breakfast is not advertised but they surprise you with an amazing free Sri Lankan breakfast. Kandy DT Hostel comes in third with an 84% rating and is known for the staff going above and beyond to help travellers plan their trip and get good tuk tuk deals for travelling around Kandy.
Sigiriya
The Sigiriya Rock is the main tourist site and you often find travellers looking for a pleasant hostel for their stay.  There seems to be only one actual hostel in the area called Sigiriya Hostel, with an average rating of 84%. Guests describe the place as a warm and friendly family-run hostel with lovely views of wild animals and mountains as you relax on the sun terrace or hammocks. The hostel is also well-located near Sigiriya rock at only 1.3 km away.
Galle
Galle is a popular tourist area and travellers make their way to visit Galle Fort and the beautiful beach. Pedlar's Inn Hostel is one of the top hostels located in the heart of Galle Fort and is only a short walk to the city center. The hostel features Mediterranean-style, blue and white décor which gives a relaxing feeling in addition to the friendly atmosphere. The hostel has the highest ratings for location and atmosphere with an average of 86%. Paradise Hostel Galle comes in second with an 81% rating. Reviews say it felt like home since it's a family-run hostel and "mum" cooks a delicious, hearty breakfast. It's not directly near the centre, but guests said the stay was worth it, and they liked the quiet and peaceful location.
Unawatuna
Travellers make their way to Unawatuna on their way South and visit for the beaches, outstanding seafood, and to visit the Peace Pagoda. With few hostel options, Hostel Unawatuna tops the list with an 83% rating as guests say they feel at home. "The staff are very welcoming and friendly," says expat Anastasia Danielian. Another option is Jungle Beach Hostel with an 82% rating, which is 400 metres to white Jungle beach and a few kilometres away from Unawatuna beach. Some guests mentioned the WiFi was very fast and the hostel had a chilled vibe.
Mirissa
Mirissa has lovely beaches and travellers look forward to the water, weather, and perhaps even some whale watching! Hangover Hostels Mirissa has a 94% rating due to its great location and staff. It is only a few minutes' walk to Mirissa Beach, where you can find many  restaurants, which guests love. Guests also rave about the cozy atmosphere and comfort found in everything you need ‒ air conditioning, secure lockers, power outlets, etc.
Hostel First Mirissa comes in second with an 89% rating. Local traveller, Sonny Sean Weerasekera, visits Mirissa almost every weekend to escape the hustle of Colombo and chooses Hostel First for its relaxing atmosphere and location next to Mirissa beach. "I love staying there because it's so chill," says Sonny. He also says Hostel First welcomes both tourists as well as locals with a smile, so he feels like the hostel is a great place to unwind for a few days.
Ella
Ella is notorious for being a backpacker's paradise and has a variety of accommodation choices. The city attracts backpackers for its greenery and abundant hiking trails, and you can see these young travellers just about everywhere in Ella. Surprisingly, there seems to be just one accommodation that is considered a hostel despite the flock of backpackers. Spice Hut Hostel is this option, with a 71% rating. Reviews clearly state that this option was the cheapest in Ella and it definitely meets the standards of a budget hostel. Guests say the hostel has a nice view of Ella Rock and is a short walk away to the rock as well as little Adam's Peak. They also say it's clean and close to the train station.
Nuwara Eliya
Nuwara Eliya is popular among locals who want to escape the heat and take in a breath of fresh air. The city has very few hostels due to tourists recently discovering the attractions of the city. The only hostel option found online is St. Andrews Hostel and it does not have many reviews compared to others. The limited reviews do mention the family hostel was welcoming and the hosts communicated perfectly about what to do in the city. The location requires a tuk tuk to get around as it's not located in the town centre.
Yala
Yala offers just a few hostels for those travellers visiting Yala National Park. Hostel First Yala is the main option, located 50 metres from the National Park, and walking distance to the beach. Guests rave about feeling close to nature as you can see animals in the forest from the hostel terrace. The hostel offers home-style cooking for guests, or otherwise you can take a tuk tuk to nearby restaurants.
Finally, check out these hostels yourself and feel free to leave any comments about your own experiences. Again, this list was based on unbiased ratings and reviews found by performing research online and interviewing travel enthusiasts who have personally stayed at the hostels. The list includes hostels that meet the requirements of being an actual hostel, and not just those listed on hostel bookings sites. Finding a top rated hostel in general can be difficult in Southeast Asia, so details like receiving a free delicious breakfast or having excellent WiFi can make a huge difference for the savvy budget traveller. We hope this list acts as a reference and saves you time on any upcoming travel plans in Sri Lanka!
Featured image courtesy: Pedlar's Inn Hostel