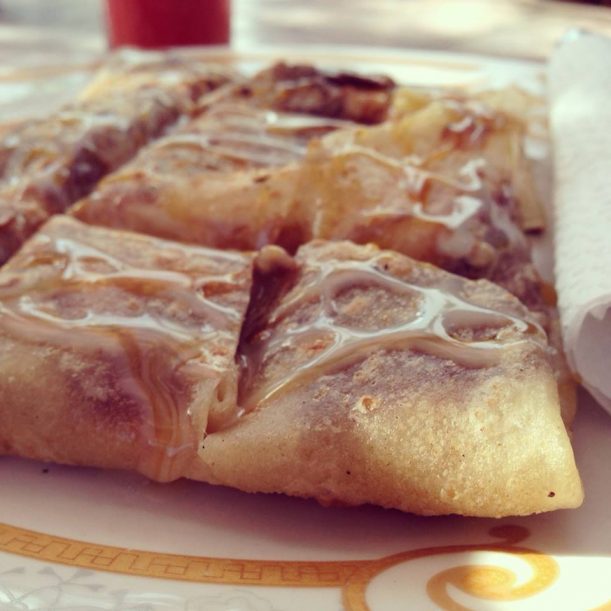 I love Mirissa. It is a cozy little bay filled with just the right amount of people: neither too crowded to be gauche, nor too empty to be creepy. The waves are high, but the water is shallow enough to wade in a fair bit. You can rent a bodyboard from one of the hotels surrounding the beach and pretend to surf, only like, on your belly. The only possible problem is the abundance of really tight speedos and the unfriendliness of the hotels to locals. If you intend to get a coffee by the beach, or any sort of service, I'd suggest you speak in English. With an accent. And wear speedos.
This seems to be a recurring problem in Sri Lanka's touristy areas. You tend to get better service if you are a foreigner. It's not just about where you live and work either. Some of my expat friends returning to the island for a visit have had their reservations cancelled after the owners found out they were Sri Lankan. The excuse? That Sri Lankans tend to make a mess of the rooms with their drinking and partying. I used to speak in Sinhalese whenever I travel, but now, I tend to speak in English. And being on the lighter side ‒ like toast lightly done ‒ I'd get a better class of service.
It's sad, and it's rather annoying. A tourist backpacker, whose in-country budget would be the same as a local traveller, would visit Sri Lanka once. A regular local traveller may make anywhere between two to six trips a year around the country, not counting day trips. Maybe it's some sort of skewed economics, or a sort of colonialism-nostalgia: "Come back you light-skinned conquerors of our towns and thieves of our women, who nonetheless tip well!"
There is a place, however, ranked number one on TripAdvisor for years, where you will be welcome; no matter your colour, creed or the fact that you own the boxed set of "Keeping Up with the Kardashians". Despite its high ranking, don't expect a fancy place with waiters dressed in handloom sarongs and waistcoats. Dewmini Roti Shop is a small restaurant run in the garden of the proprietor's house about five minutes from the beach. Opened in 2009, by Gayani and her husband Chaminda, it operated from a roadside cart where they served stuffed rotis to tourists and locals. By the time I visited them first in 2013, they had moved into their backyard with a couple of plastic tables and chairs.
When I visited them again in 2015, they had landscaping, sturdier furniture, beach umbrellas and lovely hanging lights. The menu has also expanded from rotis, to include breakfasts, rice, curries, and fresh juices. They now have rooms available and a small website.  
To get to the Roti Shop, you go up Udupila Road, take the first right and then the second right onto a tiny lane. You can walk it if you like, but the roads are poorly lit at night, so take a torch. The lane that the Roti Shop is on is pretty narrow, so don't try and drive down it.
The Dewmini Roti Shop is like one of those special human interest stories you find shared on Facebook: "From Roti Cart to Riches." Or, "All it takes is a smile and a well stuffed roti – hit 'Like' if you agree".
But the thing is, the Dewmini Roti Shop really is a huge success story, and they did it by being consistently nice, and making consistently good food. Gayani's charges were reasonable and her service was personal. She'd come and talk to you, find out how you were doing, and was always cheerful and pleasant. The first time I went there, I was dumb enough to take the car down the lane, but she opened up the gate wide, moved the tables away and let me use the garden to reverse and get out of the mess I was in. That same day, an European lady came in, seemingly overcome by the action packed goodness of Sri Lankan food and desperate for something that did not contain chili or spice. Despite it not being on the menu, Gayani made her some toast and an omelette that did not contain anything remotely exciting. She had to send someone to the store for the bread, but it is service like this that got her such good reviews from the backpackers that visit Mirissa. The good reviews brought her more visitors, which lead to more good reviews and even more visitors.
That's not to say that her food isn't anything to write home about. Her rotis really are the best I've ever eaten. It used to be fairly standard but good fare, like egg rotis, or spicy vegetable stuffed roti. But then she added options like roti stuffed with banana and chunks of melting Kandos chocolate. Now, she's gotten really fancy with avocado stuffed breakfast rotis, and banoffee roti with ice cream.
I'd recommend the banoffee. It's yum, if a bit heavy. There's also plenty of drinks to choose from depending on what fruit is in season. Her other food is good too, like the rice and curry, and her kottu, but it's the stuffed rotis that are really worth trying out.
Delicious food aside, it's really refreshing to meet someone who likes people no matter their skin colour. It's Sri Lankan hospitality the way it used to be: spicy food, big smiles and a bit of a chat. There are quite a few roti shop clones popping up around the area now, like those dodgy mushrooms you're never sure you could eat or not. Avoid them, and go for the original. You can thank me later. Or not. You could always go with the speedos instead.