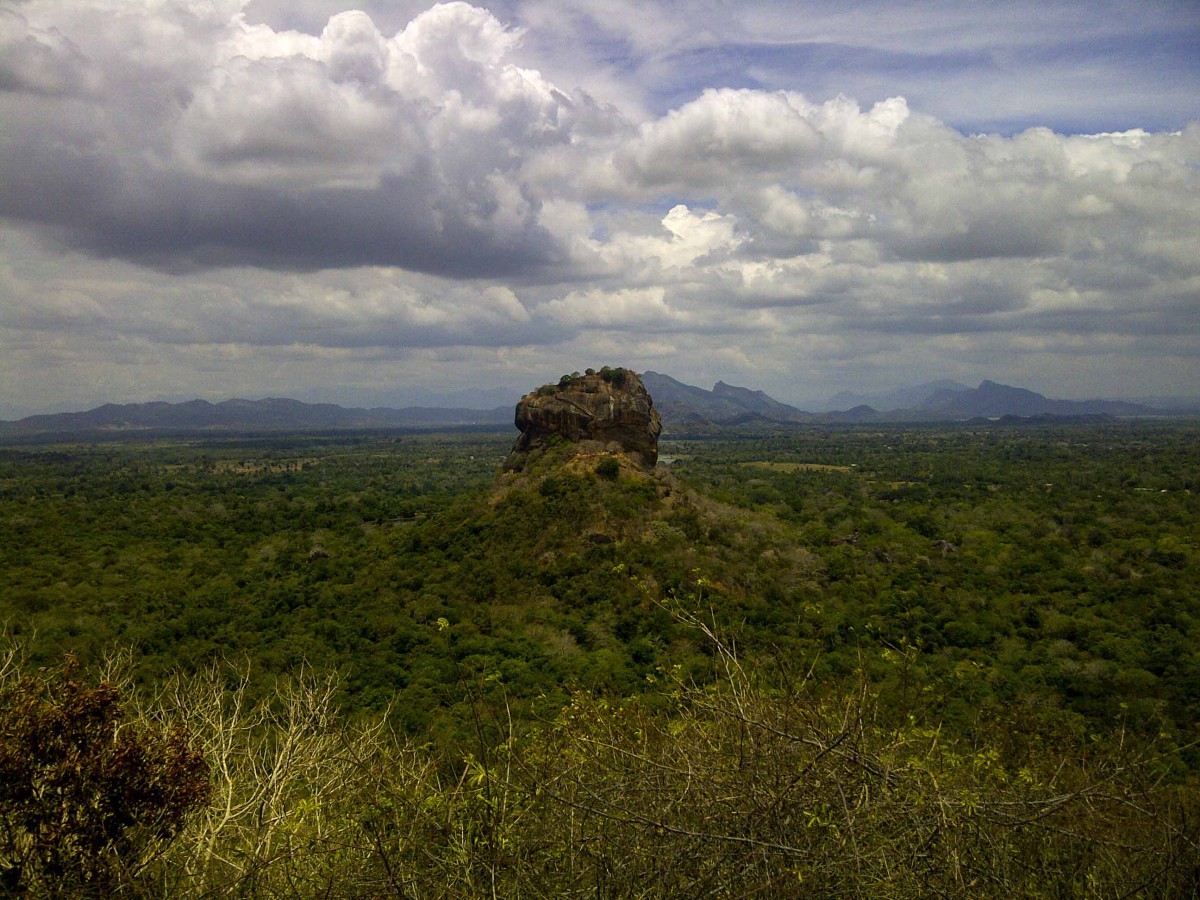 When it comes to promoting Sri Lanka, there are a few predictable photos that always make the cut. Tea pluckers in the plantations. A coconut tree stretching over a beach. A cloud encircling Adam's Peak. But perhaps most famously, an aerial view of Sigiriya emerging out of the surrounding greenery. It comes as no wonder then, that this ancient fortress is Sri Lanka's most visited tourist destination. And yet, despite its popularity, most travellers forget the fantastic view of the rock that brought them there in the first place.
In an age where drones are heavily regulated, domestic flights are not widely affordable, and Instagram photos reign supreme, catching a cloud encircling Adam's Peak may be a stretch. But a semi-aerial view of Sigiriya is not out of reach—thanks to the neighbour that lives in its shadow: Pidurangala.
Getting There
Pidurangala is located approximately 180km from Colombo, and can be easily accessed from the nearby towns of Dambulla, Habarana, and Sigiriya. On public transport, the fastest option is to take any bus from Colombo that passes through Dambulla or Habarana (e.g. No. 15 to Anuradhapura, No. 48 to Kaduruwela, or No. 49 to Trincomalee), and then hop into a tuk-tuk to Pidurangala from there.
A tuk-tuk can also be hailed from the foot of Sigiriya. But if the heat isn't an issue, the 2-kilometre journey makes for a lovely walk through the outskirts of an ancient kingdom. The best time to visit is early morning or late afternoon, reaching the summit for a magical view by sunrise or sunset. It is also generally possible to scale both Sigiriya and Pidurangala in a single day. Depending on fitness levels, a comfortable hike up and down the latter rock should take just over an hour.