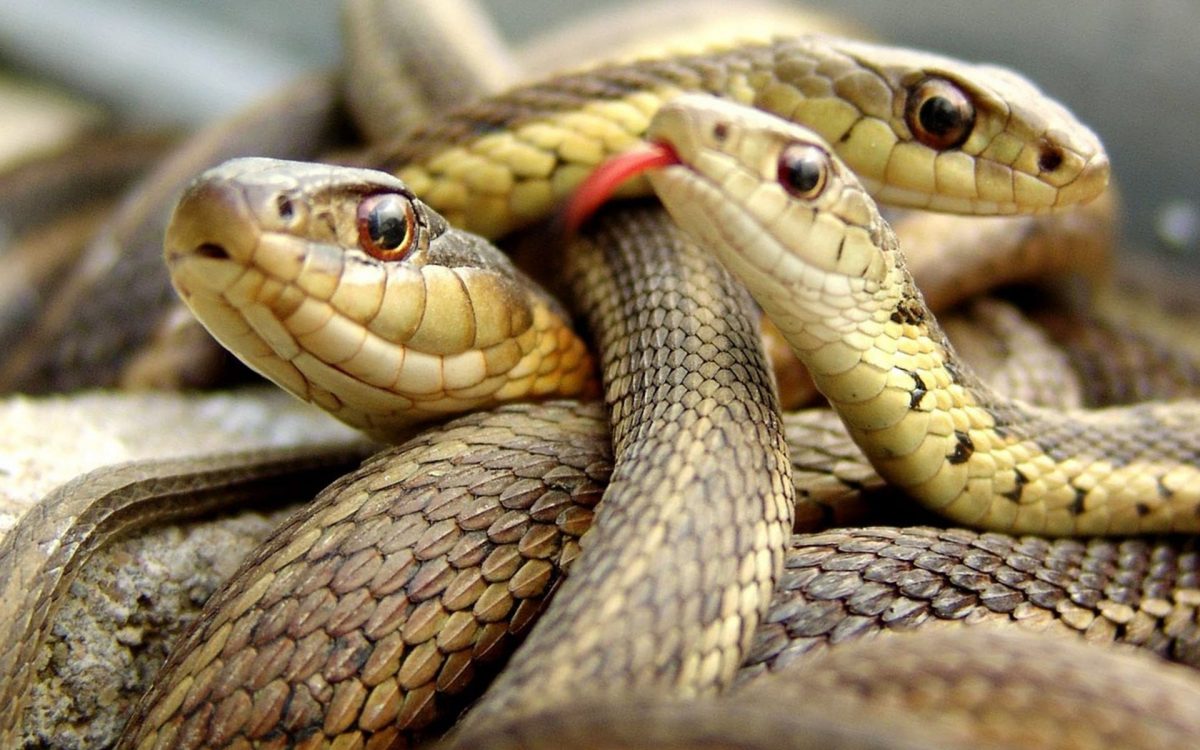 If you are heading down south for the holidays, you're most probably heading for a beach. Down South, it's all about the hashtag-beachlife, hashtag-sandinmyspeedos, hashtag-sunburnedbutstillsexy, and stuff. But if you are willing to head off the beaten path and leave behind the spas, the cold-drip affogatos and the vegan eggs benedict, there are quite a few interesting things you can do. If you are not too squeamish, that is, or scared of reptiles in any way, especially of reptiles that can kill you in a whole number of excruciating and exciting ways.
Still here?
Well, come on in, Samuel L. Jackson.
Just past Weligama, and about 12 km north of Mirissa, is a snake farm. That's a bit of a misnomer, however. It's not really a farm. There's no crazy guy breeding crazy snakes with other crazy snakes to create crazier snakes. It's really a small snake conservatory. But don't let its size fool you. It is a fantastic place to get up and close with some of Sri Lanka's most exciting critters outside of the Parliament.
To get there, you can take the Weligama‒Telijjawila road from Weligama. It's just over 8 km to your destination, which is a bit before Telijjawila proper. You can ask anyone there for directions to the snake place. The locals are pretty used to people coming there for their reptile fix. You could also use Google Maps since the spot is marked there.
Don't expect anything fancy. There aren't enclosures designed to show off the snakes to the best possible effect while the snakes sun themselves like divas. It is essentially a bunch of big boxes in a garage.
The place is now run by Bandara, whose father, also Bandara, is an Ayurvedic doctor who runs a practice there to treat snake bite victims with herbal medicine. According to the family, there are about 2,000 people killed in Sri Lanka annually due to snake bites. The Ayurvedic practice was started by the grandfather (not a Bandara) and is right next to the structure with all the snakes in it. We'd wager there aren't many people hanging around there after consultations.
There are approximately a 100 snake species found in Sri Lanka, with about 46 of them endemic to the country. There may be up to 20 snake families present at the conservatory, though that depends on when you go. According to Bandara (the son), the snakes are collected from nearby villages when they happen to crawl into residences. So the snakes you see there may vary depending on when you go, and on which snakes have been released into the wild.
As you enter the structure, and if you make too much noise while standing too close to the boxes near the door, you're going to hear a hissing that will scare a few years off your life. If you've never heard an angry cobra hissing, you're in for a treat. It speaks directly to your double helices, saying "Run! Missssster Potter!".
Bandara will pull the snakes out from the boxes and place them on the sandy ground outside the structure, or in your hands, depending on the type of snake and the strength of your bladder.
When we visited the place, we found most of the snakes to be fairly benign, like a variety of grass and tree snakes that hunt the little things of the jungle.
There was a smallish python that you can drape on your shoulders and a lovely brown specimen which would wrap itself around your wrist in a passive aggressive way. The snakes all looked and felt healthy. Not at all like the poor pythons you'd find at Galle Fort.
We all pretty much gave Bandara a lot of distance when the venomous ones came out. The cobras were beautiful ‒ in a scary kind of way. They were magnificent and it truly was an experience to view them up close.
They are nothing like the defanged specimens found near tourist hotspots. It's like comparing Wall-E with the Terminator. After the cobras came the vipers. These fellows were not as showy as the cobras, but are really very poisonous. We gave them plenty of space.
Bandara usually has some spiders and scorpions too, but there weren't any at the time, so we missed out on that.
Overall the experience was a great one. Bandara tells you all about the snake that you are holding, and teaches you much about these reptiles that most people are scared of. We now know that cobras eat eggs, for instance. He does school visits (probably not too many), but it's a good thing for people to learn more about snakes, instead of just killing every one they see.
You have to buy tickets for all of this, of course. So it might be a good idea to find out prices first because they seem to vary from Rs. 500 to Rs. 800 depending on if you are a foreigner or how foreign you look.
Either way, it really is fantastic experience. Even if you are terrified of snakes, you really should go check it out. From far. Like up a tree. But seriously, go.
Cover image: psychosmology.com