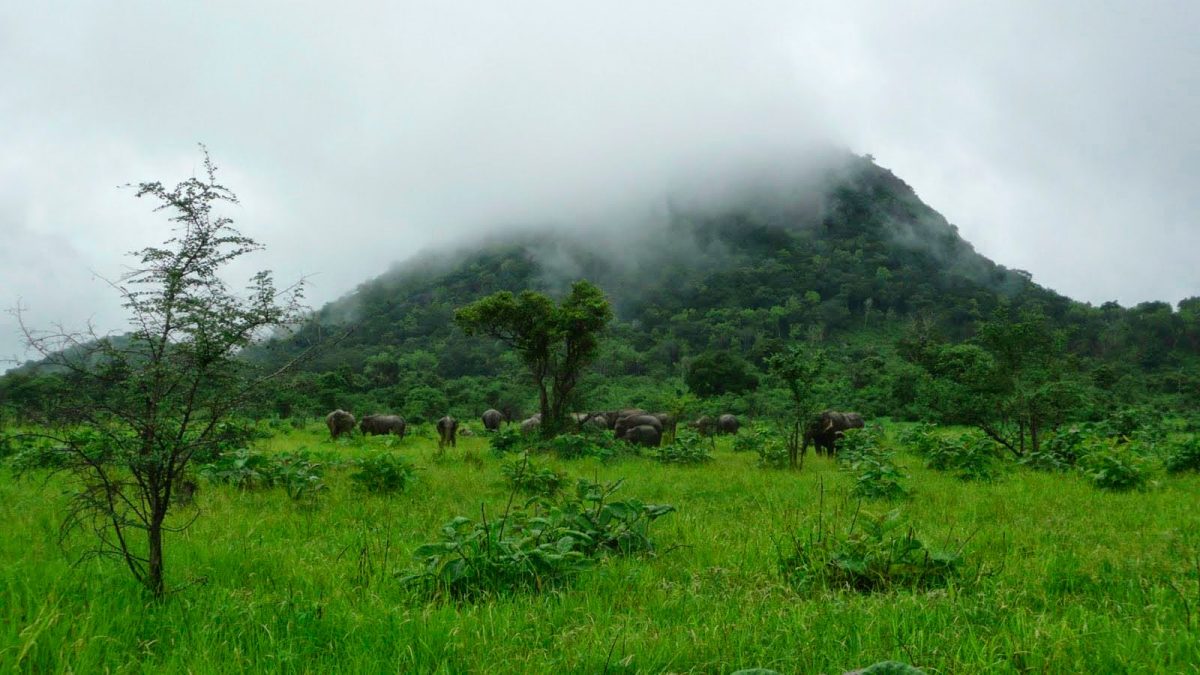 Admit it – you get absurdly excited at the smallest mention of Sri Lanka in stories, books, or movies, don't you? Don't worry; we are all guilty of it – it's one of the quirks of belonging to a small (and somewhat obscure) country. We do, however, tend to forget that this tiny island played a vital role in one of the world's most captivating and intriguing epics – the Ramayana.
Many of us have grown up hearing of the immortal saga of Rama and Sita, and the legendary battle against Ravana, the ten-headed demon king of Lanka. Believed to be written millennia ago by the sage Valmiki, the Ramayana makes for a fascinating piece of literature, and not just because it tells a good story either. The Sanskrit poem is said to be a presentation of the various aspects of human life, portraying the religious ideals of Hinduism through allegory and symbolism, and interspersed with metaphors and philosophical teachings. Consisting of some twenty four thousand verses, it could well be the largest – and most fascinating – of its kind. And Sri Lanka – this almost insignificant little island – has a special connection to it.
The Ramayana has been adapted by countries as diverse as Cambodia, Malaysia, and Thailand, but we Sri Lankans can boast of a singularly rich Ramayana heritage. It was this very island that Ravana once ruled over, and here on Lankan soil that many climatic events – from the imprisonment of Sita and the torching of Ravana's kingdom to the clash of the great armies and the final triumph of good against evil – are believed to have played out. While there still remains some controversy over whether the mythological Lankapura mentioned in the text is actually in reference to Sri Lanka, this continues to be the generally accepted conviction.
Sri Lanka has a rich legacy of sites which connect and identify with the Ramayana, with many of these places still retaining the old names and ethos they held thousands of years ago. While the locations are popular stops for devotees on spiritual trails, you don't have to be on a religious pilgrimage to enjoy them. So if you feel the need for some spiritual communing with the past, have an urge to immerse yourself in some folklore, or just want to try something different, here are some of the most fascinating Sri Lankan Ramayana-related destinations you can visit the next time a holiday rolls around.
Ravana Ella and Ravana Cave
Set against a backdrop of verdant wilderness and lush greenery, Ravana Ella seems like one of those emollient, romance-infused spots simply made for a restful holiday; or if you prefer something a little more energetic, some spectacularly picturesque hiking trails. But this crashing cascade and the areas in its vicinity have much more to offer than a lot of scenery.
Deeply rooted in folklore, the Ravana Ella and the nearby Ravana Cave both derive their names from the demon King Ravana, who was said to have ruled this island millennia ago during the time of Gods and Rakshayas. As the story goes, after kidnapping the princess Sita, he hid her away in the cave behind the selfsame waterfall that now makes such a popular tourist destination. This man-made cave, thought to be a part of a large network of tunnels, serves as a testament to the architectural ingenuity of Lankapura's demon king.
Here amidst the cascades, caves, and greenery, the princess Sita was believed to have been imprisoned, forlornly wandering these areas in her captivity and bathing in a rocky pool by the fall. It is also said that Hanuman, the simian God who helped rescue Rama's beloved, climbed Ella rock in his quest to search for Sita.
And if that's not fascinating enough to set you fumbling to make some new holiday plans, here's another little fact that might grab your attention: archeological excavation in the Ravana Cave has  yielded evidence of human habitation dating back to nearly twenty five thousand years.
So if you've got a thirst for myths and legends, a penchant for some muscle-popping hiking, or an eye for beautiful vistas, then Ravana Ella and Ravana Cave are two places you don't want to miss.
Ritigala Mountain
Situated in between Anuradhapura and Polonnaruwa in the heartlands of Sri Lanka's Cultural Triangle, Ritigala is often brushed off in favour of its much grander neighbours like Polonnaruwa and Anuradhapura. But while it doesn't contain any massive monoliths or gasp-inducing stupas, there is a certain sylvan charm and quiet mystery to it that you'd be hard-pressed to find elsewhere.
A trek through the ruins of the mountain's lower slopes can transport you back in time to when monks and ascetics once lived their lives of prayer and meditation amidst these temples and caves. With trees and streams and the picturesque remnants of what was once a thriving monastic complex, Ritigala Mountain can offer you forays into the past, a good trek, and a dose of tranquil forest-like atmosphere all at once. But if that doesn't satisfy your thirst for romance, then here's something else that might interest you: the mountain is also deeply rooted in Ramayana folklore.
According to the Ramayana, the monkey God Hanuman was sent to the Himalayan Mountain to bring back certain healing herbs in order to save the life of Rama's brother, Lakshmana. On reaching the Himalayas he realised that he had forgotten the herb he was seeking. Determined to complete his task, Hanuman took back a large piece of the mountain in his jaw, hoping it would contain the restorative herbs Rama was looking for. However, on his way back, the chunk of mountain fell, breaking into five pieces, one of them which is thought to be Ritigala. And indeed, the strange microclimate of the mountain's mist-wreathed peak allows for plant life that significantly contrasts with the flora found in the surrounding dry zone areas. In fact, according to local folklore, the mountain peak is supposed to contain the mystic herb with powerful life-restoring properties called Sansevi, which Hanuman was once tasked to find.
Another story linking the mountain to the Ramayana is that Hanuman, on finding Sita, launched himself back to South India by taking a giant leap from its peak.
Ussangoda National Park
For what Sri Lanka lacks in size, she pretty much makes up for in many other ways – and that includes an astonishingly rich natural heritage. Our island is the proud custodian of twenty-six national parks, and a number of them have been inscribed in both local and international spheres as some of the best places in Asia for wildlife and nature enthusiasts. We're pretty sure you are more than familiar with parks like Wilpattu, Yala, and Minneriya (you probably grew up learning to mark them on maps in social studies class!) but not everybody's heard of Ussangoda.
Often overlooked in favour of its more popular counterparts, the Ussangoda National Park is situated down south in the Hambantota district. Having been bestowed its national park status in 2010 due to its ecological, archaeological, and geographical significance, it is one of the more recently established nature reserves in Sri Lanka. However, while it doesn't exactly enjoy the same popularity of places like Yala, it has its own unique touches – an extraordinary landscape of red earth, distinctive vegetation, and a swathe of fascinating Ramayana-related folklore.
Practically devoid of tall vegetation and strangely reminiscent of a Martian landscape, the scientific explanation for Ussangoda's red soil and peculiar dearth of plant life is attributed to a high concentration of heavy metals.  But if you want to throw science out of the window and revel in a bit of romance and myth, then here's how the Ramayana explains it: thousands of years ago saw Ussangoda scorched by Hanuman as he wreaked havoc upon Ravana's kingdom after his capture and escape (remember how his tail was set aflame?). And if that isn't enough to let your imagination run riot, Ussangoda is also claimed to be have been an ancient aerodrome for Ravana's famous flying machine, the Dandu Monara (Peacock Chariot).
Whatever you choose to believe (there is even another theory involving the crashing of an asteroid!), we are pretty certain you will never encounter another terrain like this one in Sri Lanka. And if you are a wildlife fan, then here are two bonus points: not only does Ussangoda serve as a breeding ground for sea turtles, but it also adjoins the Kalametiya Wildlife Sanctuary.
Hakgala Botanical Gardens
If you are headed towards Nuwara Eliya during Sri Lanka's "spring" season, there is a good chance you'll make a stop at the famous Hakgala Botanical Gardens.
Spread out in all its resplendent finery at the foot of the towering Hakgala Rock, the gardens are every plant lover's paradise. Second to only the Peradeniya Botanical Gardens in size, repute, and beauty, the garden is home to over ten thousand species of flora, ranging from the exquisite roses, orchids, and cacti to the more familiar ferns and spices. But apart from an impressive repertoire of botanical species and an almost magical storybook atmosphere, the Hakgala Gardens has an added charm – it is believed to have once been a part of Ashok Vatika, the pleasure garden of King Ravana.
As the legend goes, the garden was gifted to Sita upon her refusal to live in his palace. There she remained right until the ultimate epic battle, spending her days sorrowing in the shade of the Ashoka trees. It was in the Ashok Vatika that Ravana's wife, Mandodari, first sought Sita out, and it was here where Hanuman finally encountered her after his long search. In fact, the darkened soil in certain areas around the garden is said to be a relic of the fiery destruction wreaked by Hanuman in his rage when his tail was set on fire by Ravana.
The surmounting Hakgala Rock is not without its fair share of folklore, too. Dominating the skyline of the Hakgala Gardens and its contiguous nature reserve, some controversially believe it to be one of the large chunks of the Himalayas dropped there millennia ago by Lord Hanuman. Hence the name Hak-gala, which translates as "jaw rock". However, if you prefer to stand on the other side of the argument, there is more Ramayana-related mythology to it – the rock is also home to Sita Pokuna (Sita's Pond), a stretch of treeless land where Sita was supposed to have been held for some time.
It doesn't matter if you are a religious pilgrim in search of spiritual transcendence or an innate adventurer looking for forays into folklore – or even if you don't fit into either one of these categories! These places are all fascinating locations on their own merit. They just happen to have the added charisma of having been once touched by characters from one of the world's most celebrated epics. After all, who would not find some magic in treading the same places once roamed by a legendary princess, a powerful demon king, and a noble monkey God?