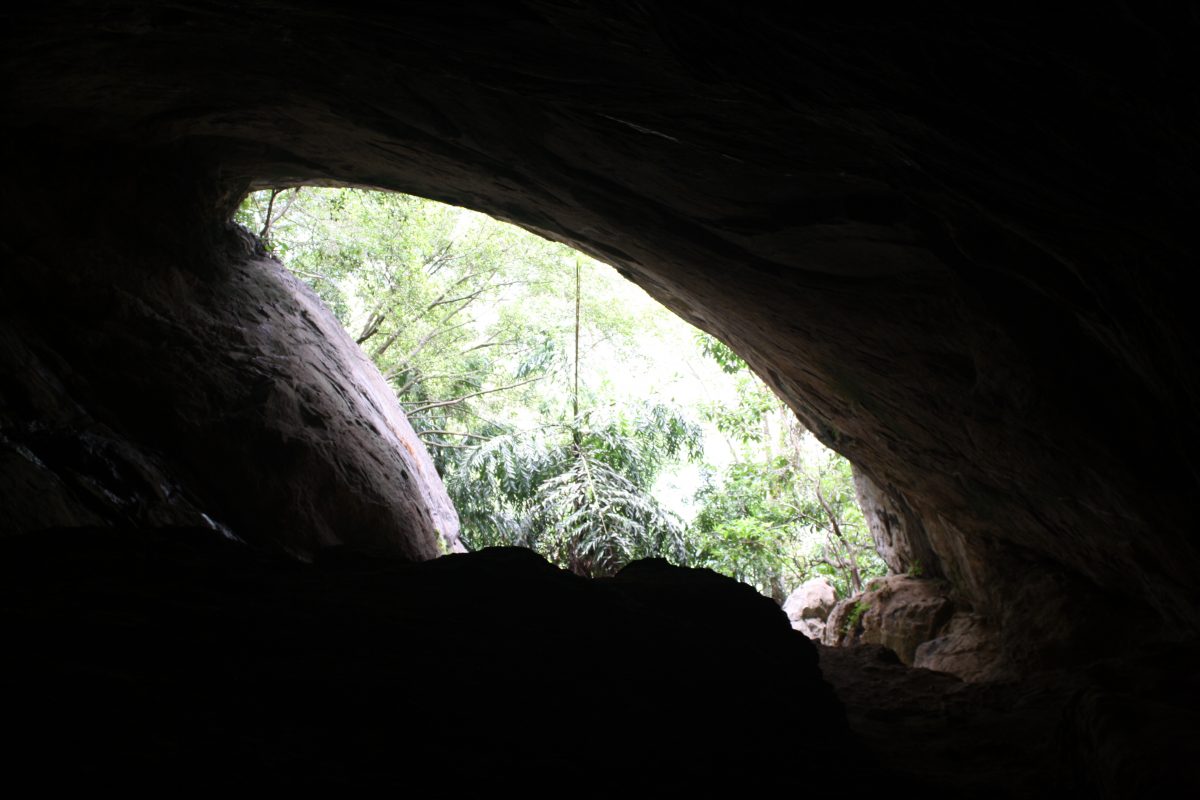 At the southern edge of Sri Lanka's hill country, nestled in dense forests and farms, lies Ella.
This popular backpacking destination is known for its trekking trails, waterfalls, and spice gardens. Most travellers, however, are unaware of the mythological significance of this hill destination. Ella truly is a part of Sri Lanka, a land that is steeped in myths and legends. One larger than life character within this realm of fascinating stories is a pre-historic king named Ravana. Hindus from India know him as the villain of the religious epic, the Ramayana.
According to the story, Ravana forcefully abducted Sita, protagonist Rama's wife, and held her in custody in Sri Lanka. It is a quintessential story of the battle of good vs. evil.
In spite of that, Ravana is not your quintessential villain. He is neither black nor white, but grey. This demon king was arguably a man of more talents than his nemesis Rama. The epic also describes him as a great devotee of Lord Shiva, one of Hinduism's foremost gods, and as a master of many arts. He is also said to have presided over an advanced Lankan civilisation which had great scientific achievements. One of them was the 'Pushpak-vimana', a flying vessel used by this king himself. Ravana's kingdom was believed to be the envy of the rest of the world during those times ‒ or so the Hindu epic states.
Ella is where the lines between the myth and reality of this story get blurred. According to Dr. Sooriya Gunasekara, there was a network of tunnels in Sri Lanka during Ravana's time. Not just that, he also asserts that, as per ancient folklore, there is a belief that King Ravana will rise again in Sri Lanka.
Whether or not this is true (or possible), there is no doubt that it would be fascinating to visit any place that shares a link to a glorious myth, or history, as some call it.
The good news is that it is actually possible to find places referred to by the Ramayana in Sri Lanka ‒ and Ella probably has the strongest association with Ravana. It is home to the Ravana waterfalls, Ravana caves, and also to the temple where Rama is claimed to have freed Sita from the clutches of the demon king.
But the most thrilling experience of them all is the Ravana cave, or the Rawana Guhawa as the locals call it. Situated close to Ella town, it is a short walk and the uphill steps last for less than 20 minutes. As you get close to the cave, a panoramic view of the mountains reveals itself. The man-made steps disappear right before the mouth of the cave, and a hand railing provides the much-needed assistance to climb into the cave.
The cave is a huge cavity in a rock which people say leads to an underground tunnel. There have been reports stating that the tunnel leads to an underground open area with a lake and rooms, which are assumed to be parts of Ravana's palace. If mythology excites you, then your imagination is bound to run amok. Even if it does not, walking up to the farthest point in the cave is exciting. It gets pitch dark and space is limited. When we made the journey, we went up till the end of the cave, only to realise that there was no entry to any underground cave.
Interestingly, although Ravana may not be as popular figure in modern day Sri Lanka as Rama is in India, the demon king of Lanka does seem to have some rather ardent followers.
In early 2016 it was reported that a group of Ravana followers entered the cave to 'pay respects to their king'. They claimed that Ravana will rise again, most likely from the same place in Ella. Whether he rises again or not, he certainly won't stop you from spending a few silent minutes in the cave, which we recommend you do. The peculiar shape of the opening of the cave adds to the drama of the story and the setting.
On the way back, make a pit stop to sit on the rock which has spectacular views of the region. It is worth wondering if  Ravana, too, sat here every time he ventured out of his underground palace, albeit hundreds of years ago. It wouldn't be surprising if he had ‒ for these are the kind of views even kings cannot resist.
How To Get To Ella
The best way, without a doubt, is to take the train from Colombo. It offers some of the most breathtaking views the region has to offer. Some Sri Lankans say it is the best train ride in the world, but that you can decide for yourself.
Getting To Ravana Cave From Ella
The village at the base of the mountain of the cave is just 2 kms from Ella town, so you can walk it down. From there, you just follow the signboard or ask locals 'Ravana cave? – this way?' And they will reply,'Owu' (which, for those of you unacquainted with Sinhala, means 'yes').
There is a small closed gate and a note which says 'permission'. You do not need any permission, but you need to buy a ticket (which cost LKR 150 in September 2016) for the monks to open the gate for you.
From there onwards, just follow the steps.
And Then, Explore Ella
After this super short trek, you can take the bus to Ravana falls, and cool yourself off a little bit.
Otherwise, there is a host of other things to do in Ella: you could trek up to Little Adam's Peak or check out the Nine Arch Bridge or the Ella Gap, which allows for more amazing views. There are many backpackers in town, so you could strike up a conversation and impress them with your stories of Ravana, perhaps even debate if the demon king ever will rise again.
All images courtesy writer