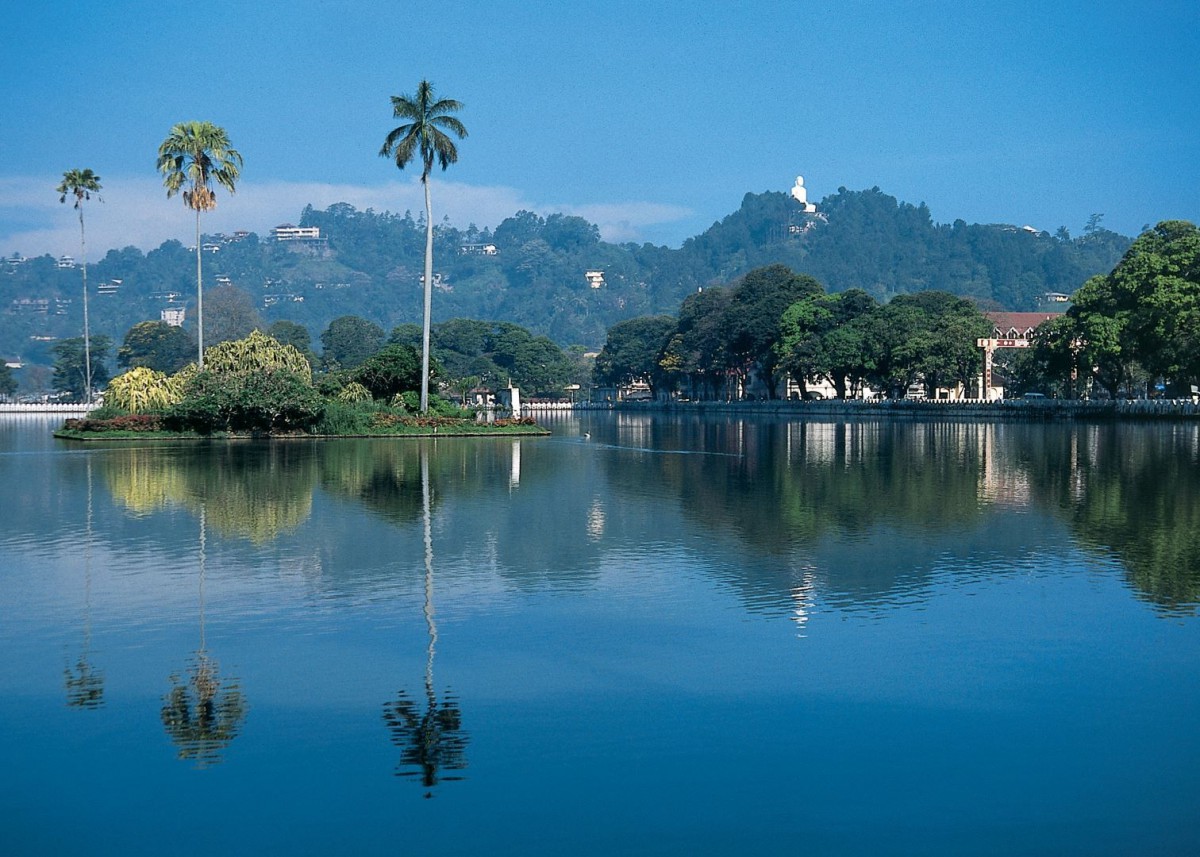 Kandy is one of the most popular cities in Sri Lanka. Locals and tourists alike, visit this historic city because it is the perfect holiday destination for those who want to get away from the heat, dust, and of course the traffic that comes with Colombo and its suburbs. More importantly, the city has an array of enchanting places of historic and natural interest—each with their own interesting story backstory. Unfortunately many people tend to overlook—or are unaware of—many of these places.
Udawattakele Sanctuary
This is a historic forest reserve located on a hill-ridge behind the Temple of Tooth relic. It dates back to the days of the Kandyan Kingdom—local legends say that when King Wickramabahu ruled as monarch, he had his palace built inside the grounds of this forest. Moreover, the hermit monk Senkada—who was responsible for giving the royal city the name of Senkadagala—is supposed to have lived in a cave in Udawattakele.
The most interesting fact behind this forest is that it was the first protected nature reserve in Sri Lanka—on October 25, 1856, a gazette notification was issued, and since 1938, Udawattekele has been considered a wildlife sanctuary.
Located in the wet tropical climatic region, and with an area of 257 acres, the sanctuary is rich in biodiversity. It contains over 405 species of plants, including trees that are quite commonly found in Sri Lanka such as durian, jackfruit, wild breadfruit, ironwood, cinnamon, mahogany, madatiya and banyan.
The forest reserve is also home to 81 species of birds such as the Ceylon brown-capped babbler (Pellorneum fusco capillum), Ceylon white-headed babbler (Turdoides affinis taprobana), Gold-fronted leafbird (Chloropsis aurifrons insularis), and the Ceylon spotted ash-dove (Streptopelia chinensis ceylonensis).
It is also a site for places of historic and religious interest such as the German temple, the forest monasteries of Senanayake Aramaya and Tapovana and several ancient caves where hermits are said to have lived. But that's not all; legends say that there was a tunnel that ran underneath the royal palace and led to the ancient pond that is still located in the forest.
The British Garrison Cemetery
This historic cemetery, located in close proximity to the Dalada Maligawa and the National Museum of Kandy, has been around since the British era. It was in use between 1817 and 1909, and it is possible that a garrison of British soldiers was stationed in Kandy—thus the name. Though it may be a rather dreary place—as the gravestones indicate that the people buried here died at a very young age—it is still a place of significant historic interest.
Several important people who resided in Kandy during the era of the British are buried here. Among them are British colonial administrator John D'Oyly, engineer John Frazer, Lady Elizabeth Gregory—wife of Governor William Gregory—and William Charles Macready, the man who translated the Salalihini Sandeshaya into English.
The Royal Bath
Known as the Rajapihilla in Sinhalese, this Royal Bath is located roughly two kilometres away from the city. According to folklore, King Weera Parakrama Narendrasinghe was the king responsible for building this open-air bath by sourcing water from the Rajapihilla canal, which flows through the Dunumadalawa Forest Reserve.
This ancient bath is a stone basin made of granite and stands atop a six-foot tall granite pillar. Three drains have also been constructed out of stone, to drain the water from the basin. Even today, the Town Council of Kandy utilises the Rajapihilla canal to supply water for a public bath.
Arthur Seat
Arthur Seat is a lookout point situated southwest of the Kandy Lake, and is a place perfect for birdwatching. It is said that the seat—carved out of the rock—was made by a planter named Arthur, so that he could look at the city of Kandy from afar. Even to this day, many tourists visit this spot because of the great view it offers, but unfortunately many locals are unaware of it.
Dunumadalawa Forest Reserve
Dunumadalawa, also known as Wakara-watta or Walker estate, is a forest reserve overlooking Kandy. With an area of about 480 hectares, this forest forms the catchment of two reservoirs, which are fed by the two main streams—the Dunumadalawa Oya and Roseneath-ela—which provide drinking water for the entire city of Kandy.
The forest reserve extends from above Hillwood College and runs through the Hantana range of hills, on towards Galaha. It is another paradise for nature lovers. Even those who aren't that interested in nature, can still relax and enjoy the reserve, because it is located at a height of 1800-3200 feet above sea level, and has a much cooler climate than the city of Kandy. The reserve is under the purview of the town council and prior permission is needed to visit it.
Library Of The Tooth Relic
This historic library was started in 1875 by Governor William Gregory. The library houses more than 2,000 old scrolls of ola leaves—most which are over one and a half centuries old—as well as a large number of old printed books. Visitors need prior admission from the Administrative Section of the Dalada Maligawa before visiting the library.
All the places mentioned here have a lot to offer in terms of nature, culture, history and archaeology. Some even have a connection with the legends and folklore of Sri Lankan culture. These are but a handful of the numerous places that go unnoticed on an average trip to Kandy.
* Kandha Udarata Maha Nuwara by Anuradha Seneviratna (1989). Sri Lanka UNESCO Cultural Triangle
* Mahanuwara: Loka Uruma Nagaraye Smaraka by Kusumsiri Wijayawardena (2000) Dayawansa Jayakody
* Kandy, a world heritage city by Nimal De Silva (1994) Deveco Designers & Publishers
* Udawattakele: The Forbidden Forest of the Kings of Kandy by Nihal Karunaratne (1986)
Featured Image: yallabook.com