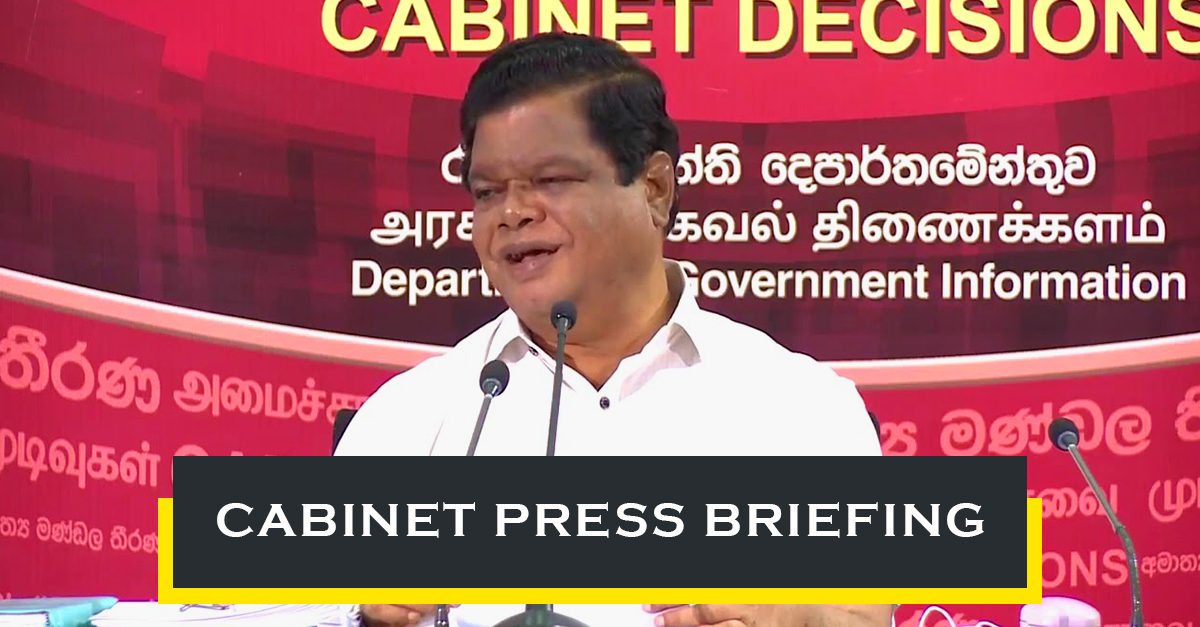 The Cabinet of Ministers met on Wednesday (15), where several key government decisions were made.
The decisions were announced during a media briefing with co-Cabinet spokespersons Ministers Bandula Gunawardana and Ramesh Pathirana today (16). 
Here are some of the key decision made this week: 
Relief to electricity consumers for bills during the period March to May
The Cabinet of Ministers has decided that if the value of each bill for the months of March, April and May is greater than the value of the bill for February, the bills for the aforementioned three months will be made equal to that of February.
In addition, they decided that a grace period of two months would be given to consumers to settle their bills, giving assurance that there would be no interruption to power supply during this time. 
The Cabinet also decided that in the case that a consumer had already settled electricity bills for March, April and May in excess of the amount now deemed necessary, that excess payment would be refunded or subtracted from the next bill.
The Minister of Finance, Economy and Policy Development has also been requested to further study the recommendations of relief and submit proposals to the Cabinet in the future. 
Extending the period for payment of salaries for the private sector employees 
The Cabinet of Ministers decided that private sector employers who were requested to stay at home as a result of not having work during the months of May and June must be paid either 50 percent of the basic salary or Rs. 14,500 — whichever is most profitable. 
The proposal was put forward as the result of an agreement between employers, employee trade unions and officers of the Ministry of Skills Development, Employment and Labour Relations. 
The subject minister Dinesh Gunawardene had also requested the same procedure is used during the months  July – September as well.
Read more about the Cabinet decisions here.