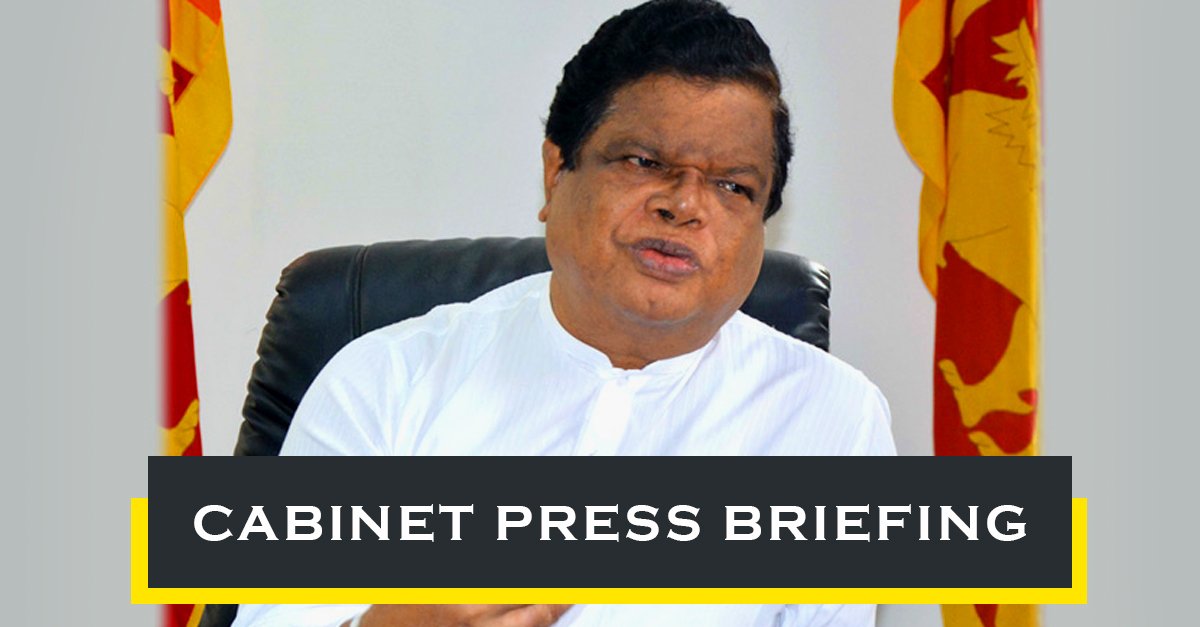 The weekly Cabinet media briefing was held earlier today (18) during which significant government decisions were announced. The briefing was conducted by Co-Cabinet Spokespersons Minister Bandula Gunawardana and Ramesh Pathirana. 
Here are some of the key decisions that were made by the Cabinet of Ministers. 
Japanese Aid worth 800 million yen for COVID-19 medical equipment 
A grant, worth roughly 1,360 million LKR, is meant for medical equipment such as MRI and CT scanners, bedside X-Ray systems, central and bedside monitors, defibrillators and the like. 
Suspend the tea promotion and marketing tax for six months. 
The promotion and sales tax of Rs. 3.50 per kilo of tea exported will be suspended for the next six months. This is granted as a relief measure to the tea industry that has been struggling to maintain factories, supply chains and product quality as a result of the COVID-19 pandemic. 
USD one billion investment in Colombo Port City.
CHEC Port City Colombo (Pvt.) Ltd submitted a proposal to the Board of Investment to implement a mixed-development project in an area of 6.8 hectares out of the extent of land proposed to be given on lease.
You can find a more detailed report here.