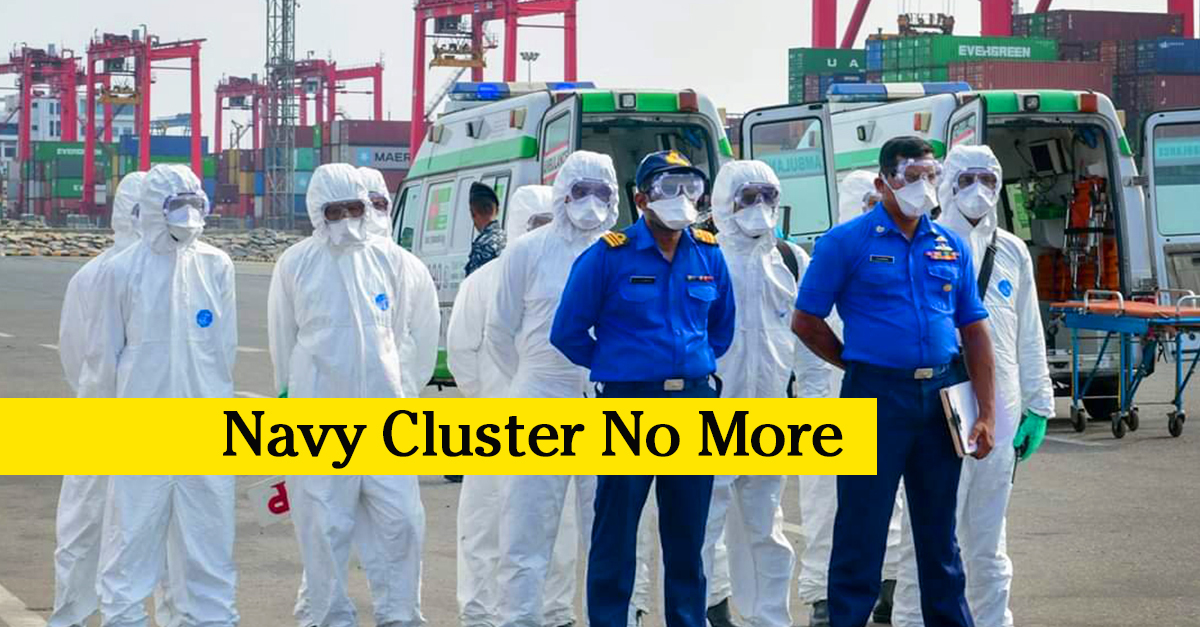 The country's largest COVID-19 patient cluster came to an end with the last three patients from the Sri Lanka Navy being discharged from hospital yesterday (20). 
According to the Navy Spokesperson Captain Indika De Silva, all 906 navy personnel who contracted the virus at the Welisara Navy Base have regained health. 
Origin Of The Cluster
On April 22, a Navy officer attached to the Welisara Navy Base was tested positive for COVID-19, after he was admitted to the Welikanda Hospital with symptoms of the virus. 
As a result, officers who shared living quarters with him and those he came into contact with were placed under quarantine and subject to PCR testing. 
But more cases began to be reported from the Welisara Navy Camp sparking the onset of a new patient cluster. The highest number of patients to be recorded in a single day for the month of April—65 patients on April 27—were from the Navy cluster. 
Health authorities investigating the origin of the cluster traced it back to a Navy officer involved in the arrest of a number of people evading quarantine in Suduwella, Ja-Ela, where earlier in April, another major patient cluster was identified. 
What Now?
With the discovery of the cluster, the Welisara Navy Base was declared an isolated area on April 23 as a precautionary measure against the spread of the virus. It was only after two months—on June 23—that the authorities declared the Welisara Navy Camp safe to re-open.   
The Welisara Navy Hospital, which was used exclusively to treat infected navy personnel, was only re-opened on July 10, after 77-days of isolation. 
Read more about our coverage on how Sri Lanka fared during the first five months of the COVID-19 pandemic here.