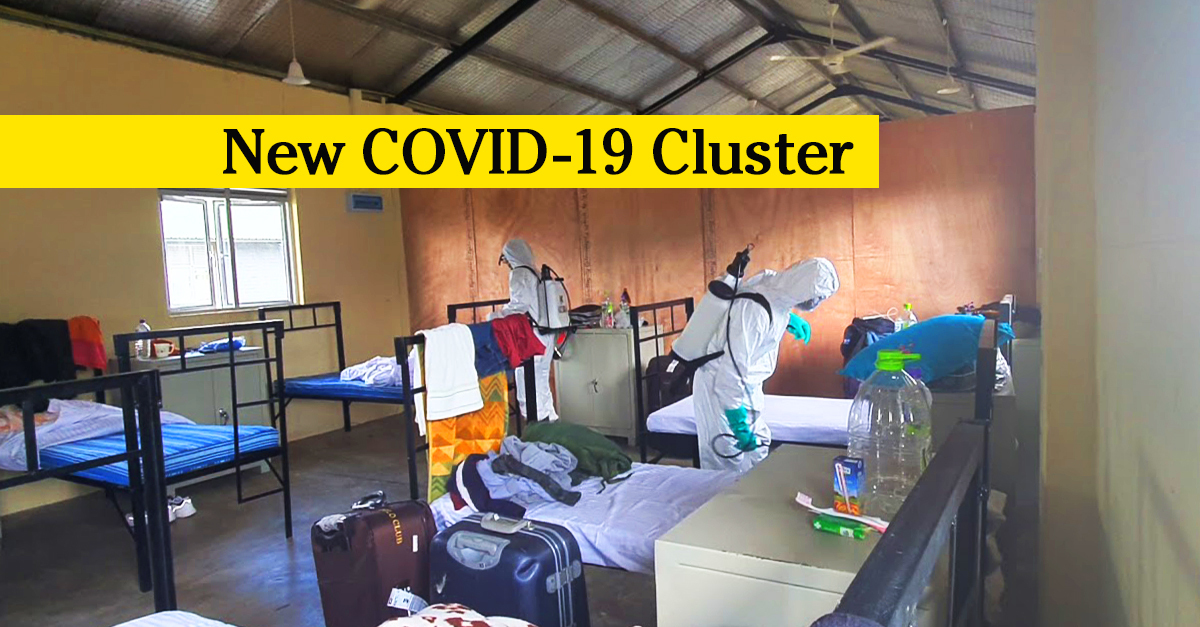 The highest number of COVID-19 patients identified in one day was reported in Sri Lanka recently.
Sri Lankan authorities have identified 252 individuals who tested positive for COVID-19 at the Treatment and Rehabilitation Centre in Kandakadu in Polonnaruwa. Out of which, 57 were identified yesterday (09) and a further 196 were detected earlier today (10).
A press release issued by the Department of Government Information said that all 338 inmates and staff at the centre have been subjected to PCR tests, in order to identify the infection. 
Prior to this, Sri Lanka was gradually easing its way into a state of normalcy. Previously in May, the government eased the curfew and announced that it had prevented community transmission of the virus. 
While cases were reported in May, they were identified within quarantine centres; the repatriated returnee clusters recorded 137 cases on May 26 and 150 cases on May 27—the highest number of cases recorded until today.
The head of the country's National Operations Centre for Prevention of COVID-19, Army Commander Lt General Shavendra Silva said an investigation on how the infection spread to the residents of the Kandakadu facility is currently underway. 
Lt. General Silva said that it is possible that more cases will be identified at the facility. 
Origin Of A Cluster
The investigation into the cluster began when an inmate at the rehabilitation centre tested positive for COVID-19, after he was transferred to the Welikada Prison in Colombo, ahead of his court hearing. 
Following which, 204 other inmates and officials were tested at the prison complex, where the initial inmate was placed. However, none tested positive for the disease. 
A counsellor attached to the Kandakadu treatment centre was also later revealed to have tested positive. Silva noted that after identification, the counsellor and her family members in Marawila were quarantined. 
Eight other staff members of the treatment centre who had returned home were brought back to the centre in order to be quarantined. 
Meanwhile, Chief Epidemiologist Dr Sudath Samaraweera told the media yesterday (09) that there is a tangible risk of community transmission through the counsellor who traveled home. However, he reaffirmed that the due process to mitigate community transmission is currently underway—through contact tracing and subjecting the identified contacts to self-quarantine. 
Accordingly, over 40 people from 10 homes in Chilaw who were traced as contacts of the counsellor, were placed in self-quarantine this morning. 
Earlier today, the government announced that the Kandakadu treatment centre, which also worked as a quarantine centre during the curfew period, will be transformed into a temporary hospital.