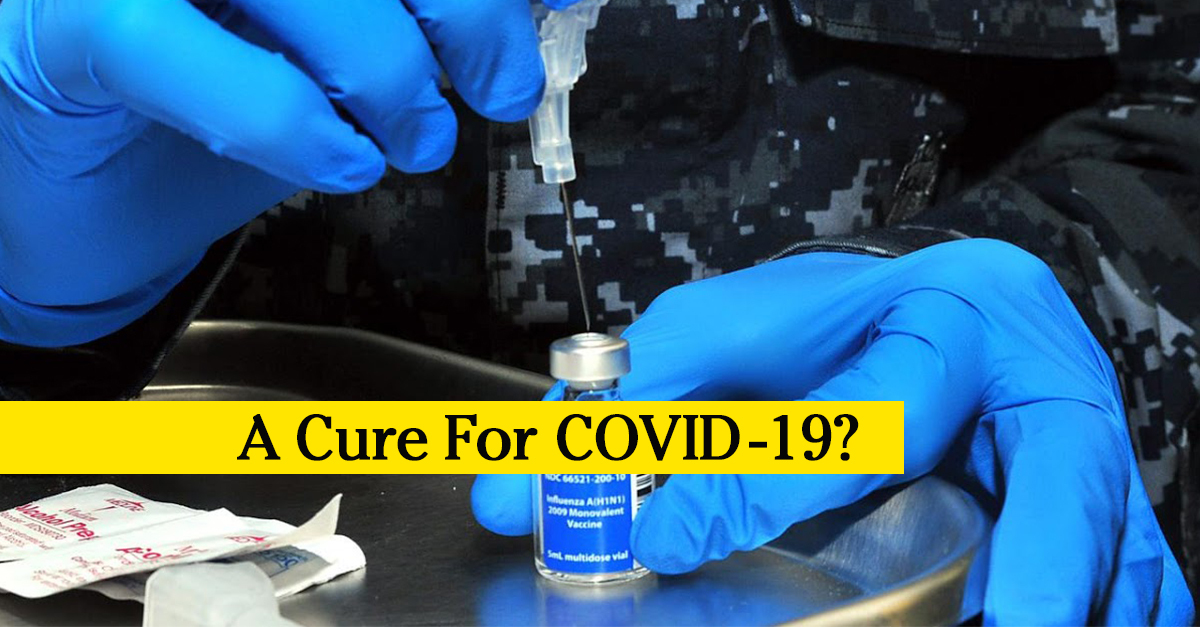 Russia today registered a vaccine for the novel coronavirus COVID-19, making it the world's first approved vaccination against the virus. 
"This morning, for the first time in the world, a vaccine against the new coronavirus was registered" Russian President Vladmir Putin said during a televised call with government ministers.
The registration is conditional, meaning the Institute will have to conduct trials on a further 1,600 people before it receives full approval. 
But Russia has shown remarkable faith in its medical research capabilities, with Putin's daughter reportedly among those who have received the vaccine. 
What Is The 'Sputnik V' Vaccine?
Developed by Moscow's Gamaleya Institute, the Russian Defence Ministry and the Russian Direct Investment Fund (RDIF), Director Alexander Gintsburg explains the vaccine uses inanimate particles created by adenoviruses to prevent the virus. 
Adenoviruses are a group of common viruses that infect the lining of your eyes, airways and lungs, intestines, nervous system and more and are a common cause of fever, coughs, sore throats. 
But Gintsburg claims the vaccine cannot  harm the body. 
"The particles and objects that can reproduce their own kind are the ones that are considered alive. The particles in question cannot multiply," he was quoted as saying.
Further Testing 
Philippines President Rodrigo Duterte has extended unconditional support to Gamaleya Vaccine, offering himself for the trials. 
"When the vaccine arrives, I will have myself injected in public. Experiment on me first, that's fine with me," he said at a press briefing on Monday (10). 
He also said the Philippines was ready to assist Russia in clinical trials and local production. 
The Philippines currently has the highest number of confirmed cases in Southeast Asia.
"Pandora's Box"
But Russia's announcement has come with a fair share of detractors. 
The Association of Clinical Trials Organizations (ACTO) said using the vaccine was akin to opening "Pandora's Box". 
"This is a Pandora's Box and we don't know what will happen to people injected with an unproven vaccine," ACTO Executive Director Svetlana Zavidova said, while in a letter sent to Russian Health Minister Mikhail Murashko on Monday (10), the body asked, "Why are all corporations following the rules, but Russian ones aren't? The rules for conducting clinical trials are written in blood. They can't be violated," 
Russian virologist Alexander Chepurnov has also warned it could be dangerous for those with antibodies to the SARS-CoV-2, pointing out that the absence of information and data about the vaccine's clinical trials were a red flag.
"The danger is there … in terms of the possibility of increasing the disease['s severity] with the wrong vaccine," he said. 
The United State's leading infectious disease expert Dr Anthony Fauci has said he hoped that Russia – and China – were "actually testing the vaccine" before administering it.
Even more disturbingly, The Jakarta Post, quoting the Agence France-Presse reported on August 5, that the World Health Organization (WHO) spokesman Christian Lindmeier had said WHO had NOT  been officially notified of any Russian vaccine on the verge of being deployed.
"There are established practices and there are guidelines out," he had said, adding, "These should be definitely followed in order to make sure that we know what the vaccine is working against, who it can help and, of course, also if it has any negative side effects." 
Criticism notwithstanding, Russian plans to begin production next month (September), followed by a nationwide mass vaccination campaign in October. 

Russian President Vladmir Putin announced today his country had registered the first vaccine against COVID-19. Video credits: RT
Hacking 
Meanwhile, doubts have also been raised over Russia's claim to have reached a medical breakthrough, with the U.S., Canada and the U.K. accusing Russian state hackers in July, of attempting to steal vaccine research. 
U.K., U. S., and Canada security services said a hacking group called APT29  (also known as 'Cozy Bear', had targeted a number of  organisations involved in COVID-19 vaccine development with the 'likely intention of stealing information'.
The U.K.'s National Cyber Security Centre (NCSC) said it was more than 95% certain that the group, also known as The Dukes or Cozy Bear, was part of Russian intelligence services.
Russia's Ambassador to the UK Andrei Kelin rejected the allegation, telling BBC, "I don't believe in this story at all, there is no sense in it," while Finance Minister Anton Siluanov told CNBC, "there are no hackers" working for the government. 
Testing 
Concerns were raised as far back as in June, when Gintsburg disclosed that the researchers there had tested the vaccine on themselves prior to human trials, causing the Russian Association of Clinical Research Associations (RACRA) to condemn the action, calling it a "crude violation of the very foundations of clinical research, Russian law and universally accepted international regulations." 
"I'm worried that Russia is cutting corners so that the vaccine that will come out may be not just ineffective, but also unsafe,"Lawrence Gostin, a global public health law expert at Georgetown University had said. "It doesn't work that way. … Trials come first. That's really important."
But at a televised meeting in July, Russian President Vladimir Putin had placed great emphasis on accuracy, indicating Russia's commitment to getting in right. 
"The key requirements for a vaccine are its proven effectiveness and safety so everything needs to be done very carefully and accurately," he said.  "Our confidence in the vaccine must be absolute."