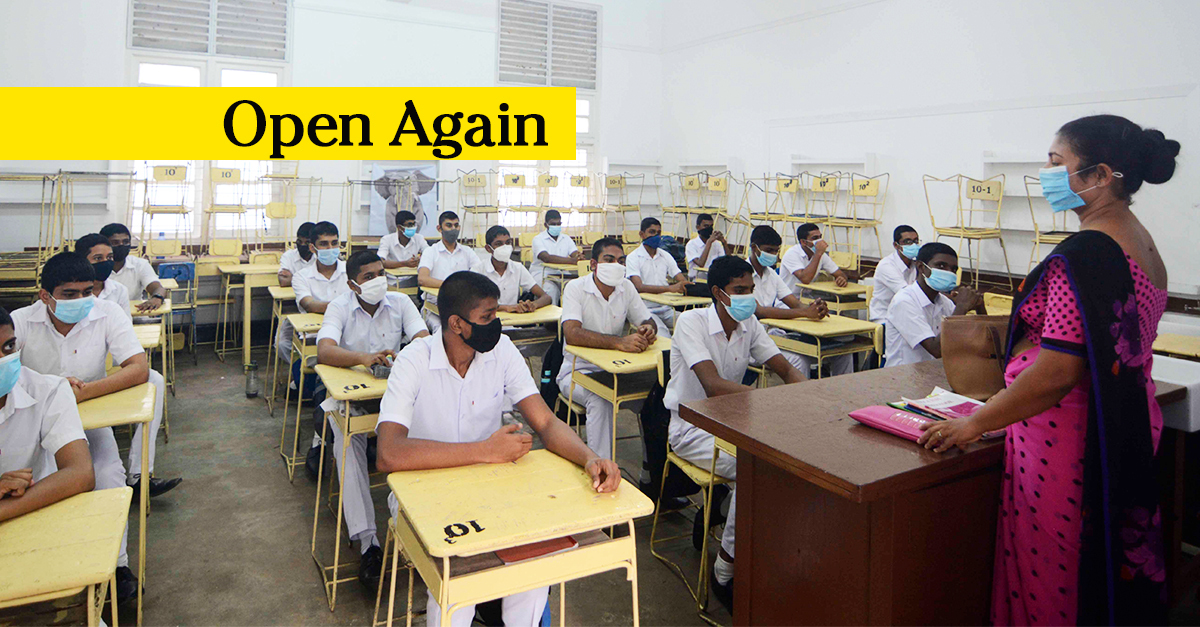 Government schools that were temporarily closed due to the COVID-19 pandemic, have reopened after 115 days, today (6). 
A number of private schools have also decided to open today. 
The schools will open in several stages, as recommended by Health Ministry guidelines.
School administrators were asked to report to work last week, in order to prepare them to operate the school under the guidelines that were issued by the Health Ministry, to enable a suitable and healthy environment for returning students.
Meanwhile, the University Grants Commission (UGC) has said that it has authorised the Vice-Chancellors of all universities to recommence academic activities on a day of their choosing. 
Chairperson of the UGC Senior Prof. Sampath Amaratunga, speaking to the media today (6), said the Vice-Chancellors would decide when the academic activities for second and third-year students would begin at a future date. 
When academic activities will recommence for first-year students, however, is yet to be decided.
The universities will also follow the health guidelines issued by the Ministry of Health, in order to ensure a safe environment for students, lecturers and other staff.