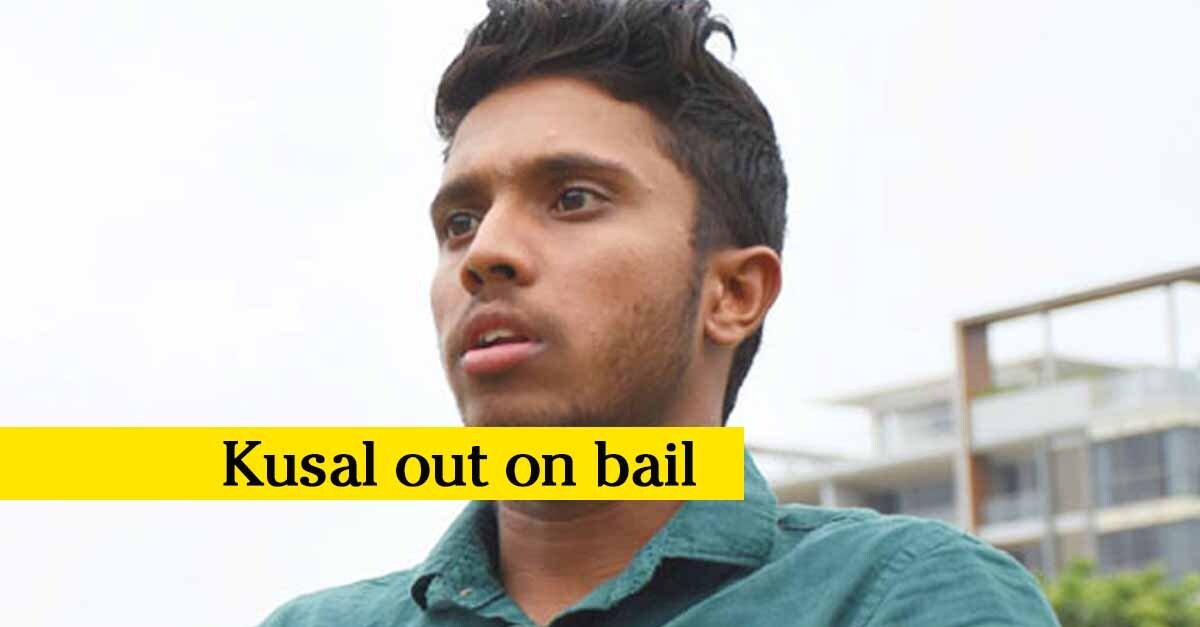 Sri Lanka cricketer Kusal Mendis, who was arrested for causing the death of a person in an accident in Panadura yesterday (5), was released on bail this morning(6). 
The 25-year-old was produced before the Panadura Magistrate's Court where he was released on two personal bails of Rs. one million.
He had also agreed to pay Rs. one million to the family of the victim. 
A 64-year-old cyclist was killed after being hit by the vehicle driven by Mendis on Sunday (5), and Mendis was arrested by the Panadura Police later that night. 
Preliminary investigations have revealed the Mendis had fallen asleep at the wheel at the accident and that he was not intoxicated at the time of the accident.