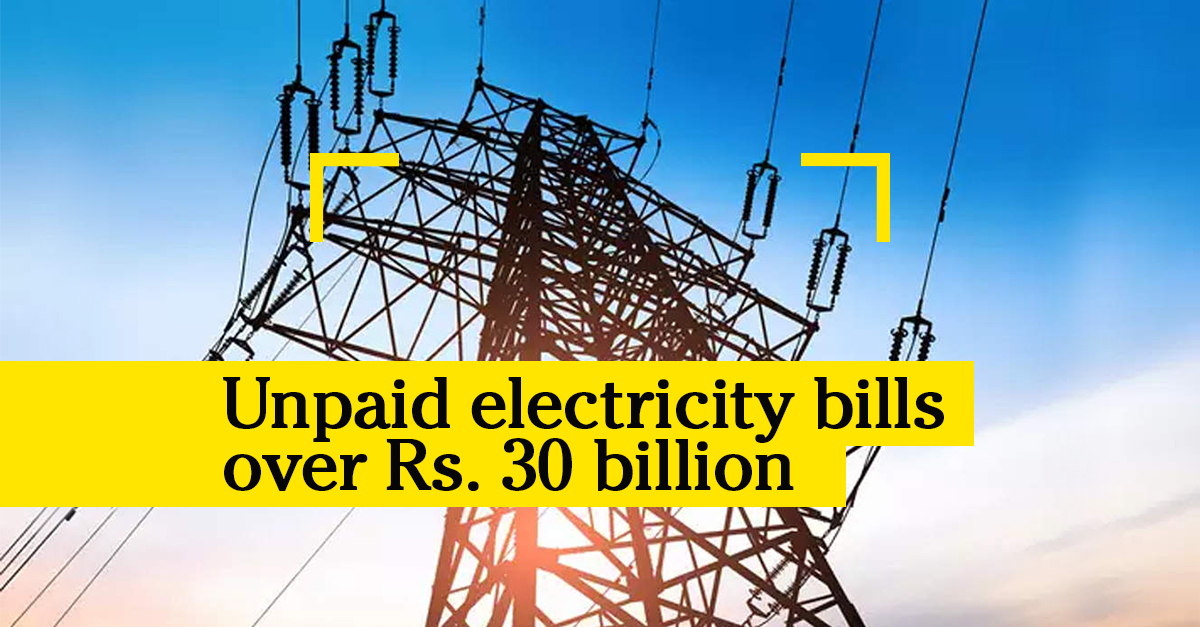 The Ceylon Electricity Board (CEB) has said that Rs. 30 billion is owed to it by consumers for the months March, April and May, which were mostly spent in COVID-19 curfew. 
While consumers have begun to pay back what is owed, there is a fair amount still outstanding. 
When the country was thrust into the COVID-19 crisis in March, the Ministry of Power and Energy announced that a grace period until March 30 to settle outstanding electricity bills. 
This was further extended to April 30 as the country continued into curfew. 
On May 14, four days after curfew was finally lifted, the Public Utilities Commission of Sri Lanka (PUCSL), CEB and Lanka Electricity Company (Pvt) Ltd. (LECO) announced it would calculate electricity bills according to the number of electricity units (prorate basis) received at concessionary rates and give consumers a sufficient grace period to settle outstanding bills. 
Thus far, most of the arrears for the months April have been settled, CEB Chairman Vijitha Herath said. But arrears for May are still outstanding. 
[Remember, if you have any questions or queries, you can always contact the PUCSL on 0112-392607]