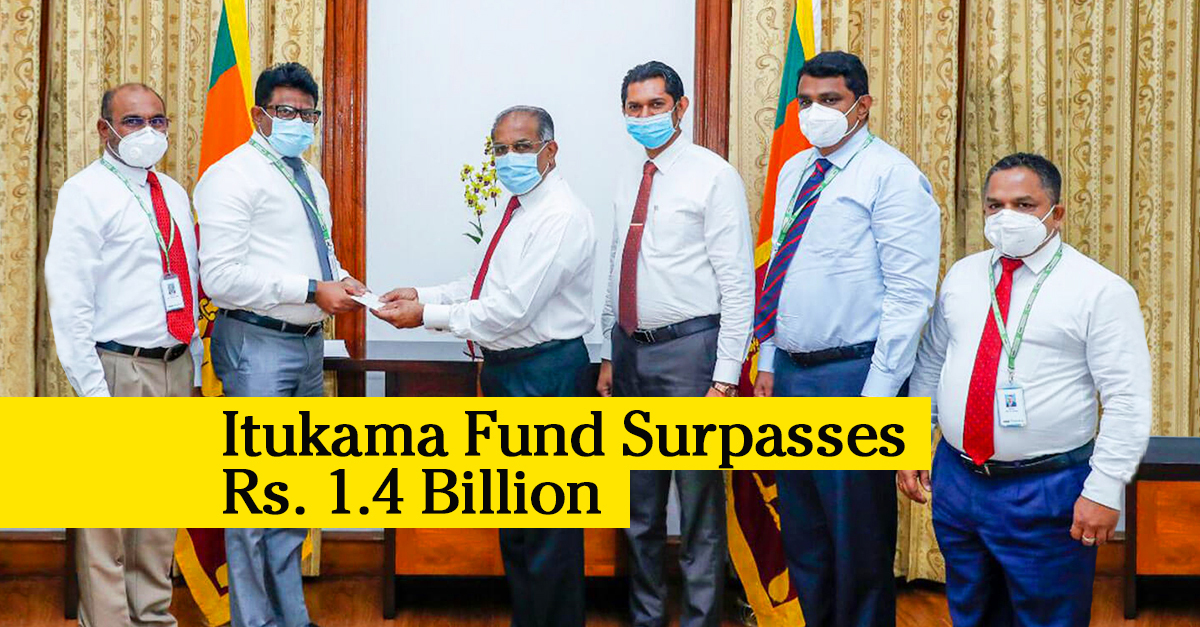 The 'Itukama' COVID-19 Healthcare and Social Security Fund that was initiated by the Ministry of Defence to support and strengthen efforts at  mitigating the spread of COVID-19 and towards related social welfare programmes has surpassed Rs. 1.4 billion, the President's Media Division reported on June 24. 
The fundraising initiative, which was kickstarted with a donation of Rs. 100 million from the President's Fund, is managed by the Presidential Secretariat. The Itukama Fund is overseen by a committee of senior public officials and professionals and all funds are to be channelled towards COVID-19, facilitating healthcare, drugs, testing equipment and the like. 
Rs. 200 million has already been allocated from the fund towards PCR testing, of which Rs. 6 million has been released thus far. The fund, which will also be utilised to facilitate the health and safety of health sector employees and logistics providers in essential public delivery services, aims, in the long-term, to improve Sri Lanka's preparedness for health emergencies. 
The fund includes corporate and individual donations, as well direct deposits — both local and foreign. In early May, the government also requested all state sector employees to donate their salaries for May, or a portion of it, to help reduce the budget deficit.