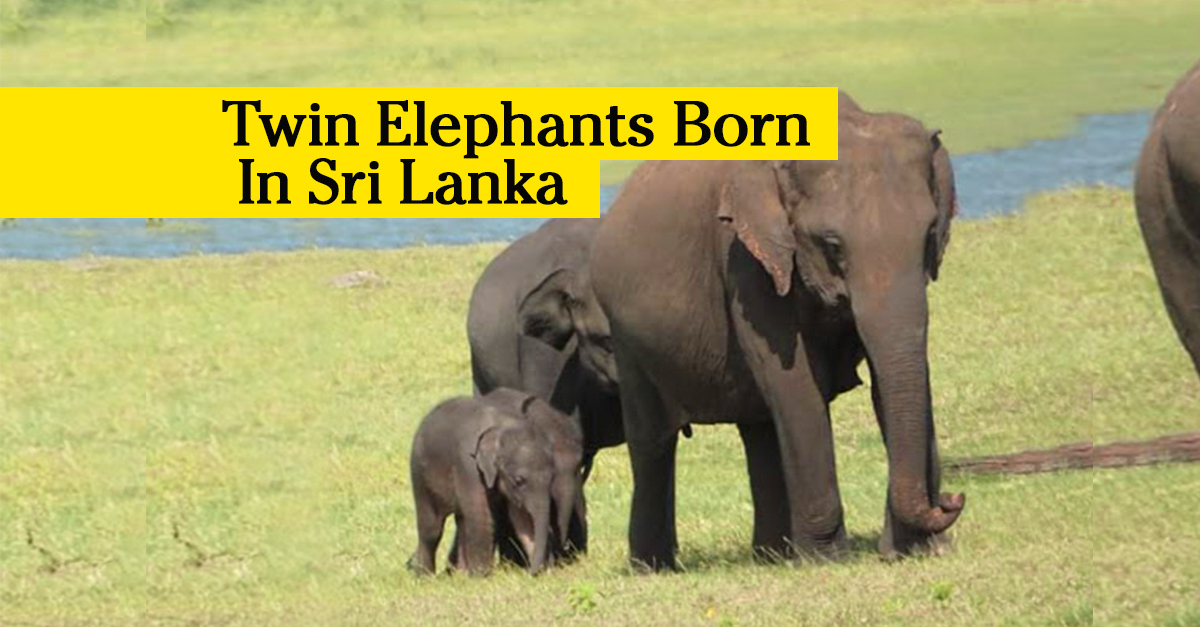 Twin elephant calves have been recorded for the first time in Sri Lanka at the Minneriya National Park. 
According to an announcement by the Wildlife Conservation Department, the discovery was made early this month and the twins are approximately 3-4 weeks old. 
The discovery was made by a leading researcher on elephants and former Director-General of the Wildlife Conservation Department, Dr Sumith Pilapitiya along with Minneriya National Park officers. 
"We were observing this herd of elephants these last few days and based on observations, we confirmed that there is a set of twins borne to an adult female. I think this is the first time this has been recorded in Sri Lanka," Pilapitiya said, speaking to BBC Sinhala Service.