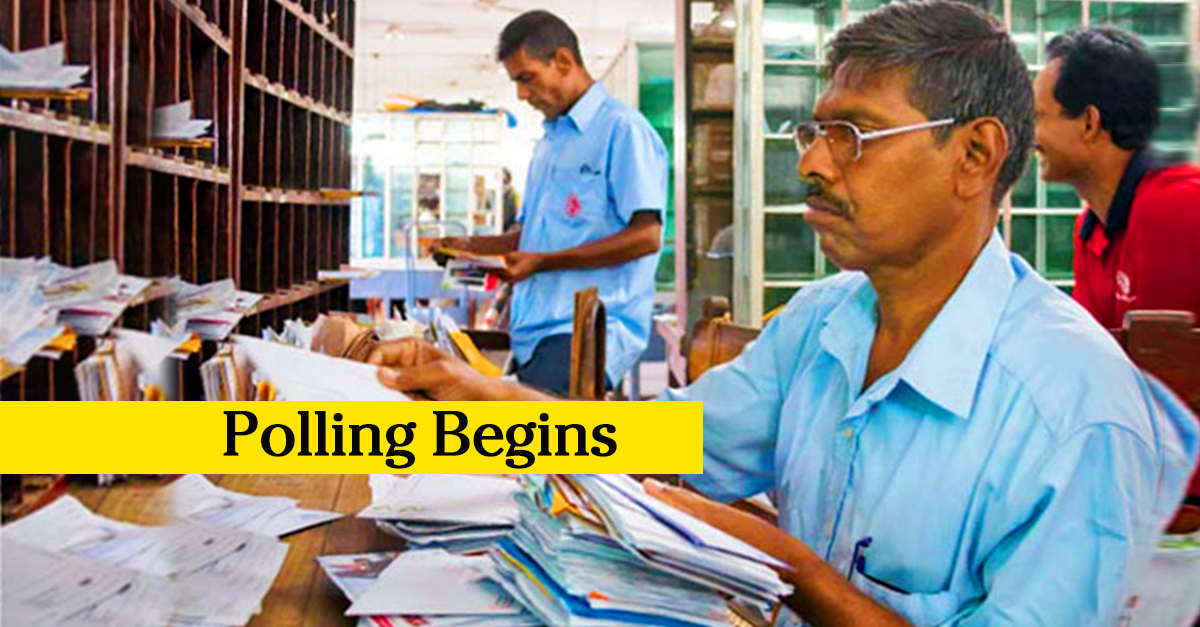 Postal voting for the General Election 2020, scheduled for August 5, began earlier today (13). 
705,085 of 753,037 applicants are eligible to vote, the National Election Commission has said. 47,430 applications were rejected for a variety of reasons.
Priority in voting, which began at 9.00 am and will end at 4.00 pm today, was given to Medical Officers of Health (MOH). 
The National Election Commission earlier declared today that Medical Officers of Health, Public Health Inspectors (PHI) and family health workers, who have been tasked with supervising the voters' adherence to health guidelines at polling stations in the coming days of the election, would be given the first priority with voting. 
Voters are expected to comply with Health Ministry-issued guidelines such as maintaining social distance, wearing face masks and disinfecting hands, as a precaution against the spread of COVID-19.
The staff of state sector offices will cast their absentee votes tomorrow (14) and on Wednesday (15).
Meanwhile, the members of armed forces, the Police, the Civil Security Department, health sector workers, staff of District Secretariat and election offices will cast their postal votes on Thursday (16) and Friday (17). 
Those who are unable to mark their postal votes have been allocated the days of Monday (20) and Tuesday (21) to do so, at their respective District Election Office. 
Postal voting at the Rajanganaya Divisional Secretariat, however, has been postponed, after six COVID-19 patients were identified in the area over the weekend. The National Election Commission is expected to announce a new date soon.