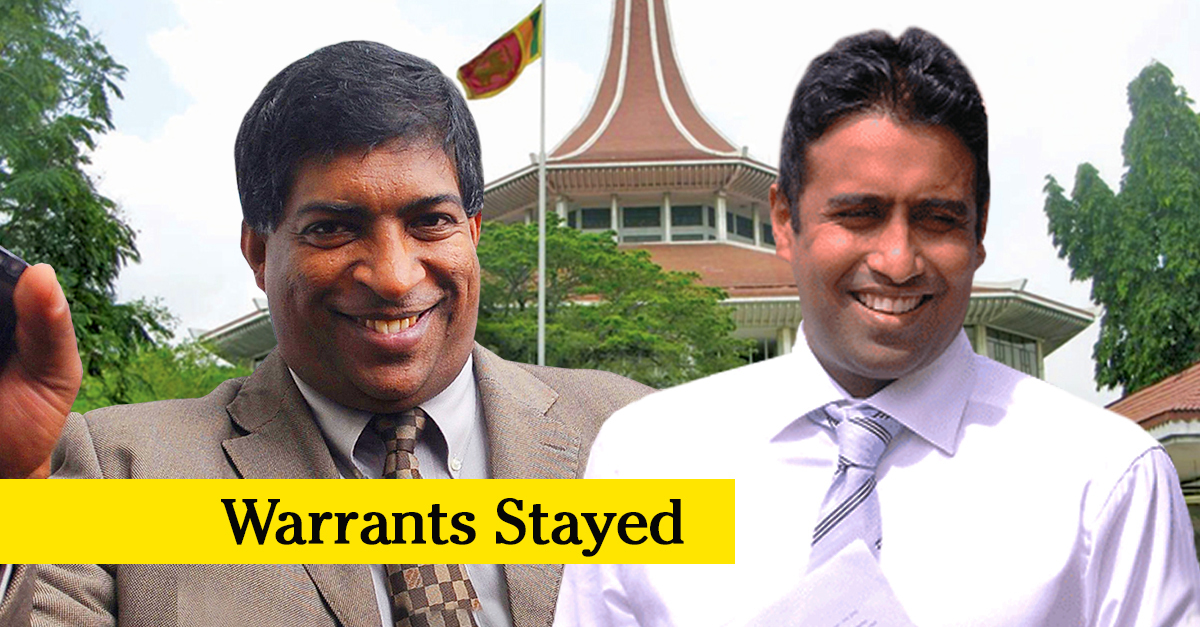 The Court of Appeal has issued an interim injunction temporarily suspending the warrants issued by Fort Magistrate's Court for the arrest of former minister Ravi Karanunayake and six others over the alleged Central Bank Treasury Bond scam case in 2016.
The Court of Appeal arrived at the decision having considered the petitions filed by Karunanayake and the others seeking a writ order be issued preventing the enforcement of the warrants. 
The petitioners had argued that the warrants were contrary to law and therefore had grounds to be challenged.
The petitioners include former minister Ravi Karunanayake, beneficiary owner of Perpetual Treasuries Ltd. (PTL) Arjun Aloysius, PTL's chief dealer Kasun Palisena, PTL's chairperson Jeffery Aloysius, Chitta Ranjan Hulugalle, a former employee of the Central Bank of Sri Lanka (CBSL) Sangarapillai Pathmanathan and the Employee Provident Fund dealer Indika Saman Kumara. 
The Appeal Court had highlighted that the order must not have an impact on the ongoing investigations.
The three-judge bench of the Appeal Court, comprising Justice (President) A. H. M. D. Nawaz, Justice Shiran Gunaratne and Justice Sobhitha Rajakaruna, issued the interim injunction until the petitions are examined and concluded. 
The warrants were issued by the Fort Magistrate's Court on March 6, 2020 against the 10 suspects in the alleged misappropriation of Rs. 52 billion in state funds through the CBSL Treasury Bond auction.
Read more on the CBSL Treasury Bond scam here.