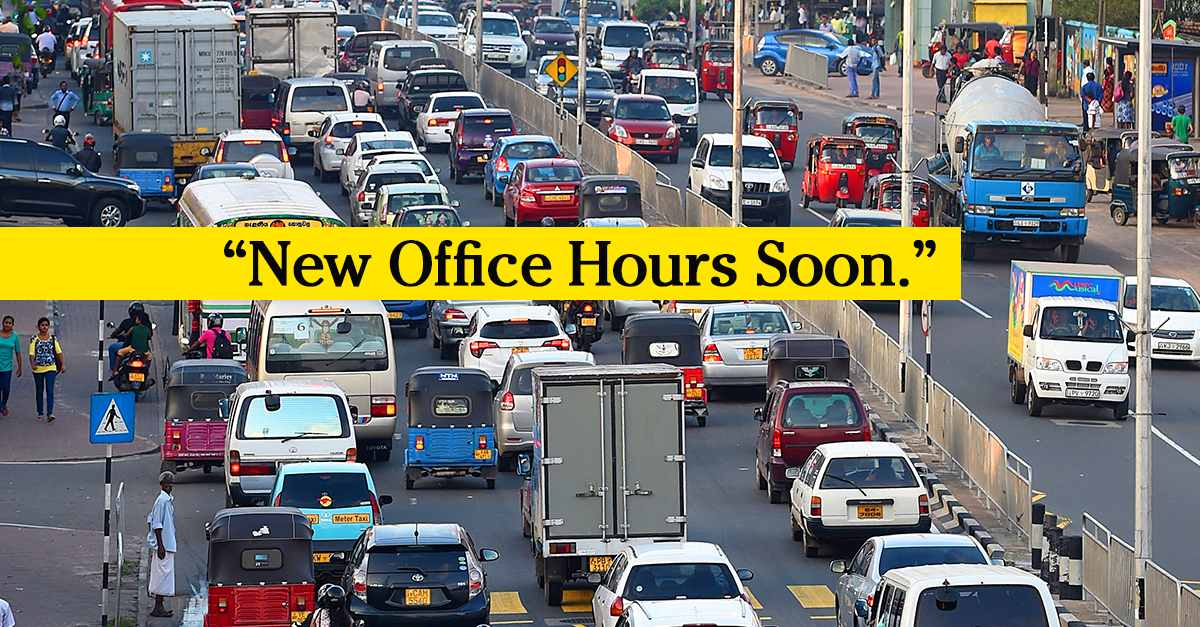 Public and Private sector working hours are to be revised in order to prevent traffic congestion, Power, Energy and Transport Minister Mahinda Amaraweera said yesterday (30). 
Once the revision is implemented, public sector office hours will be from 9 AM – 4:45 PM and private sector office hours from 9:45 AM – 6:45 PM. 
"The sole purpose of the new arrangement is to save fuel, reduce environment pollution and avoid traffic congestion," the minister said, adding that Rs.1 billion worth of fuel is wasted daily because of traffic. 
The proposed changes will be implemented in August, once the Cabinet approves of the revisions that are based on recommendations by a consultative committee headed by Transport Ministry Additional Secretary Tilakaratne Bandara. 
The findings of the report were handed over to the Minister yesterday and it is expected the recommendations will be discussed with stakeholders prior to implementation.