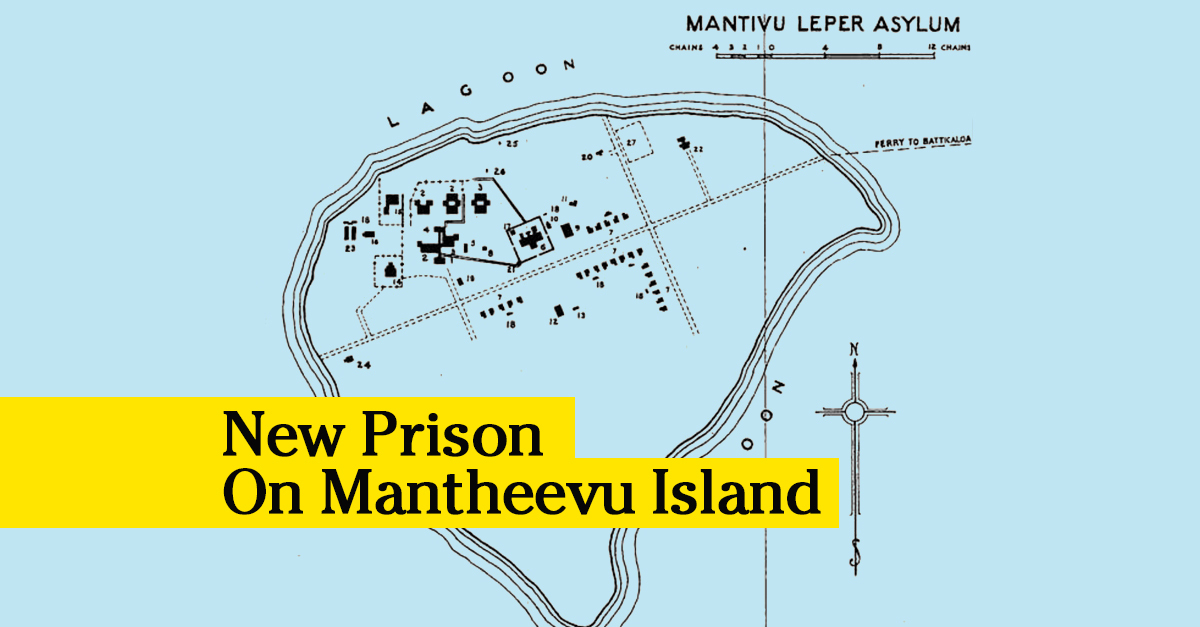 The Ministry of Justice, which earlier this month said it was considering building a prison and court facility at the now-defunct leprosy hospital on Mantheevu Island in the East, is currently in discussions on how to proceed with the proposal, Secretary to the Ministry S. M. Mohammed told Roar Media.
The proposal to covert the colonial era leper colony into a state-of-the-art prison that could potentially incarcerate death row inmates and those convicted of other serious crimes, is based on instructions by President Gotabaya Rajapaksa. The prison is expected to use cellular jamming technology and other facilities to monitor inmates from land, sea and air.
Current discussions are centred on how the hundred-acre island, about 5 kilometres away from Batticaloa, will be converted into a prison and court facility, but no clear plan in this regard has yet been formulated. The island is currently home to three lepers, under the administration of the Batticaloa Teaching Hospital. 
Roar has previously published an extensive feature on the forgotten patients of the Mantheevu Island Leprosy Hospital, which you can read here.