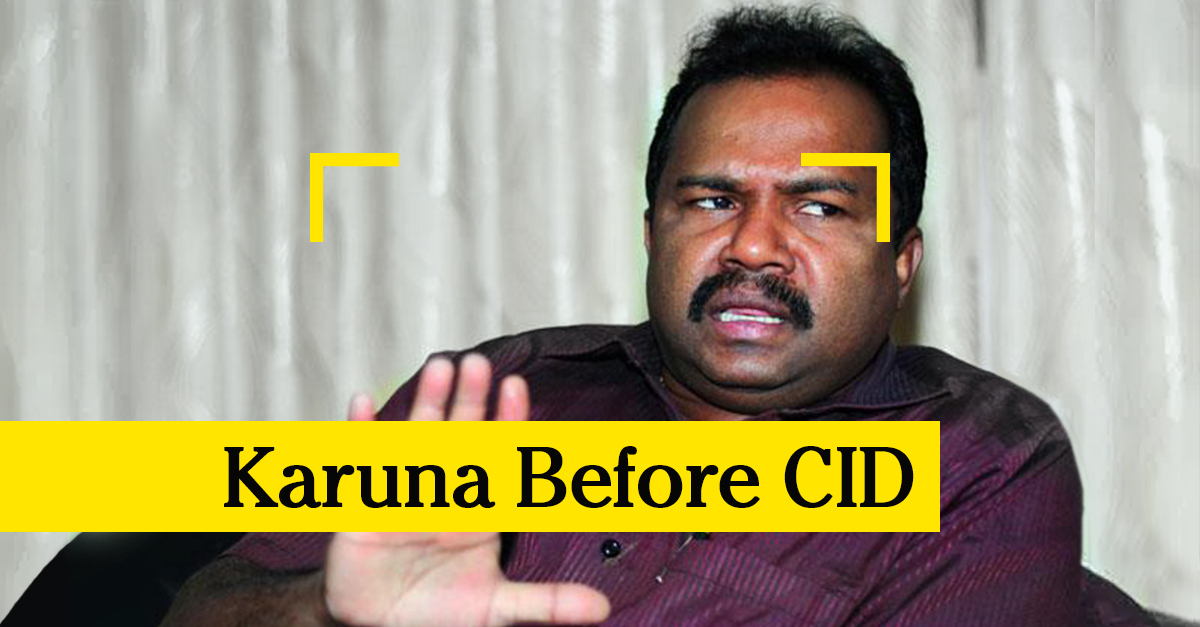 Former Liberation Tigers of Tamil Eelam (LTTE) eastern military commander Vinayagamoorthy Muralitharan, commonly known as 'Karuna Amman', has been summoned before the Criminal Investigations Department (CID) to record a statement into controversial comments made on Friday last week (19). 
At a rally in Ampara, the militant turned politician boasted about his exploits as a member of the terrorist outfit. 
"When I was a member of the LTTE, I killed some 2,000 to 3,000 Sri Lankan Army personnel in one night at Elephant Pass," he said. "I have killed more in Kilinochchi. That is certainly higher than the number of lives the coronavirus has claimed in Sri Lanka." 
The comments were not received well—former parliamentarian Ali Zahir Moulana who one of many involved in Muralitharan's defection from the LTTE even saying he was, 'disappointed and ashamed' of the statement. 
On Saturday (20) Moulana tweeted: '… he should conduct himself with responsibility and accountability. However, he took a different path, and now for petty political conveniences to claim that he killed our brave armed forces in the thousands for the sake of bolstering his image as a strongman to the public is shameful, inexcusable and moreover warrants judicial attention.'
At the same rally in Ampara, Muralitharan announced he would not join forces with Prime Minister Mahinda Rajapaksa at the upcoming Parliamentary election, also refusing a place on the national list. It was in Rajapaksa's government that Muralitharan, one-time leader of the Tamil United Freedom Front (TULF) who later rose to prominence as the leader of the Tamil Makkal Viduthalai Pulikal (TMVP), a secessionist faction of the LTTE, became a deputy minister after laying down arms. 
He has previously been accused of recruiting child soldiers, committing abductions, extortion, and political assassinations, although he has denied this.