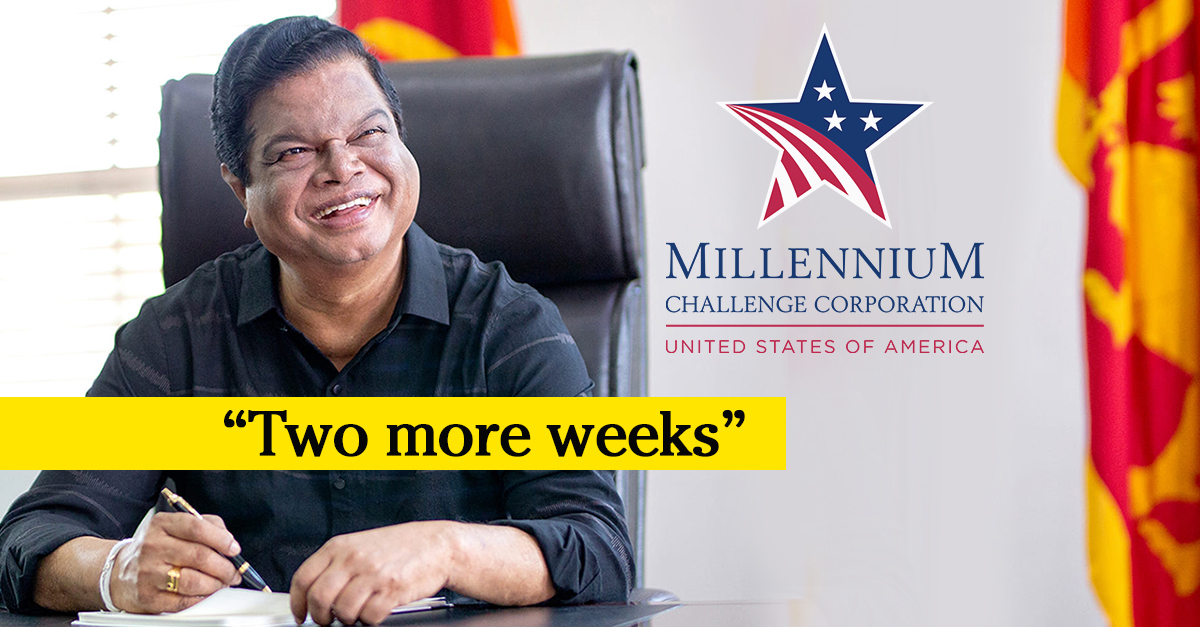 President Gotabaya Rajapaksa has extended the time given to the Cabinet of Ministers to review the report on the Millenium Challenge Corporation (MCC) grant by two weeks. 
Cabinet co-spokesperson Bandula Gunawardana, addressing the weekly Cabinet media briefing earlier today (9), said the ministers had submitted their opinion on the MCC at the Cabinet meeting yesterday (8). 
However, some ministers had requested more time to submit their views. 
The review report of the MCC was submitted to the President's office on June 25. 
You can read more on the MCC grant here.