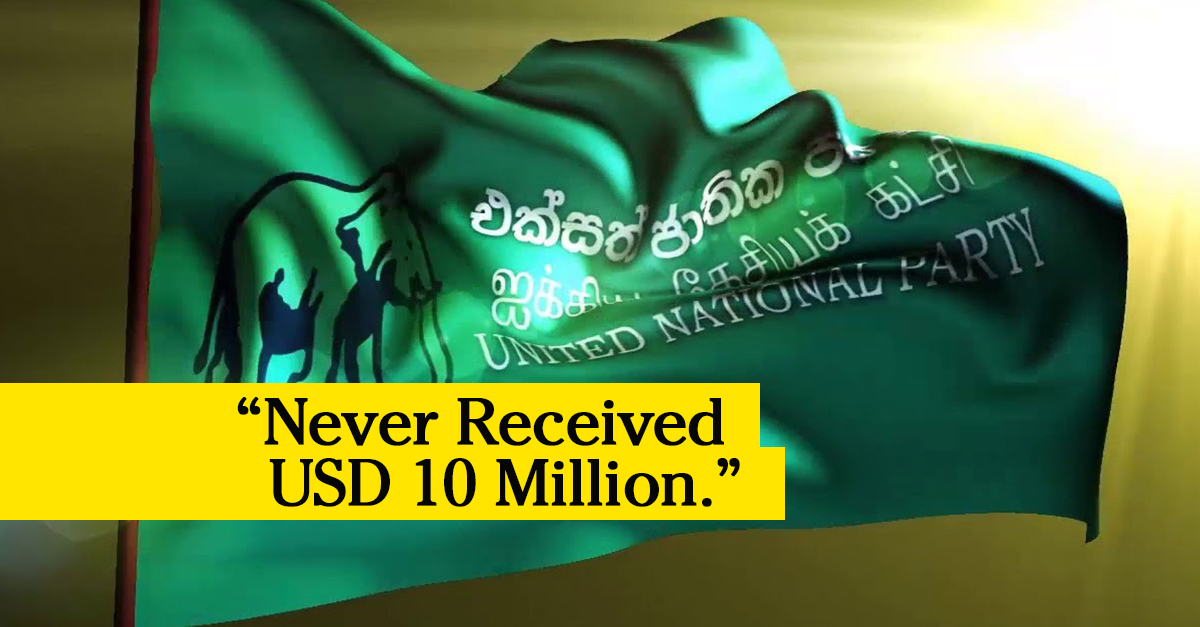 The United National Party (UNP) yesterday (29) strongly denied it received USD 10 million from the Millenium Challenge Corporation (MCC) when it signed agreements in 2017 and 2018, saying that its official denial — alongside that of the embassy of the United States in Sri Lanka — only 'called into question the credibility of the [Gunaruwan] report.'
The final report of the expert committee, appointed by President Gotabaya Rajapaksa in December 2019 to review the MCC agreement, was handed over to the President by chair, Professor Lalithasiri Gunaruwan last week (24) and warned that the agreement contained a number of clauses and conditions that were detrimental to the country. 
It also said that although USD 7.4 million and 2.6 million had been granted to the previous government by the MCC, under the two stages, but that 'no account details are to be found anywhere.' 
In its rebuttal, the UNP said these were 'baseless accusations' and 'shameless tactics' used by the Sri Lanka Podu Jana Permuna (SLPP) who were using official resources to 'slander the United National Party during an election period' and 'mislead the voters.' 
It also highlighted the fact that while preparatory agreements that were signed by the Yahapalana government between 2015-2019 were produced before Parliament for scrutiny and debate, the Rajapaksa government had 'failed to publicly declare the exact amounts' received from international organisations and countries during the COVID-19 outbreak, or disclose what the  funds and supplies were used for. 
The final report by the expert committee can be read in full here.