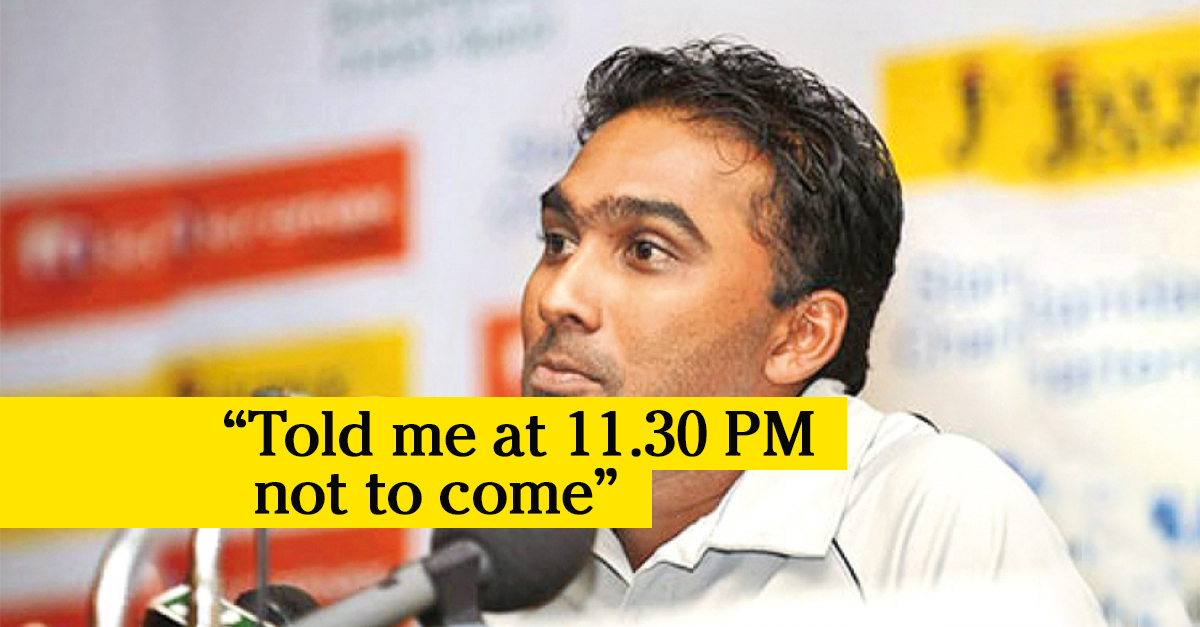 Former cricketer Mahela Jayawardena arrived at the Special Investigations Unit (SIU) of the Sports Ministry today (3), despite being informed not to come late last night, in order to lay to rest rumours he had refused to come. 
Addressing the media gathered outside the Sports Ministry this morning, the former skipper said he had been informed around 11.30 PM yesterday (2) that he need not come after all, and that the SIU would call him on another day. 
Jayawardene said, however, that he had decided to come to the SIU, on the advice of his lawyers, and having previously informed the SIU,  in order to refute certain media reports that had claimed that he had refused to come due to 'personal reasons'.
"I never said anything like that. I love cricket, and I respect the game. I have a responsibility to provide what has been required of me," he said. "But they [the SIU] said another date in the future will be provided. I have a responsibility to create an environment to enable the sport to be played in a proper manner in the future. That is why I am here." he said.
Jayawardena was the vice-captain during the 2011 Cricket World Cup, alongside Kumar Sangakkara who led the team. Sangakkara was also summoned before the SIU on Thursday (2) where he gave a statement for over nine hours.