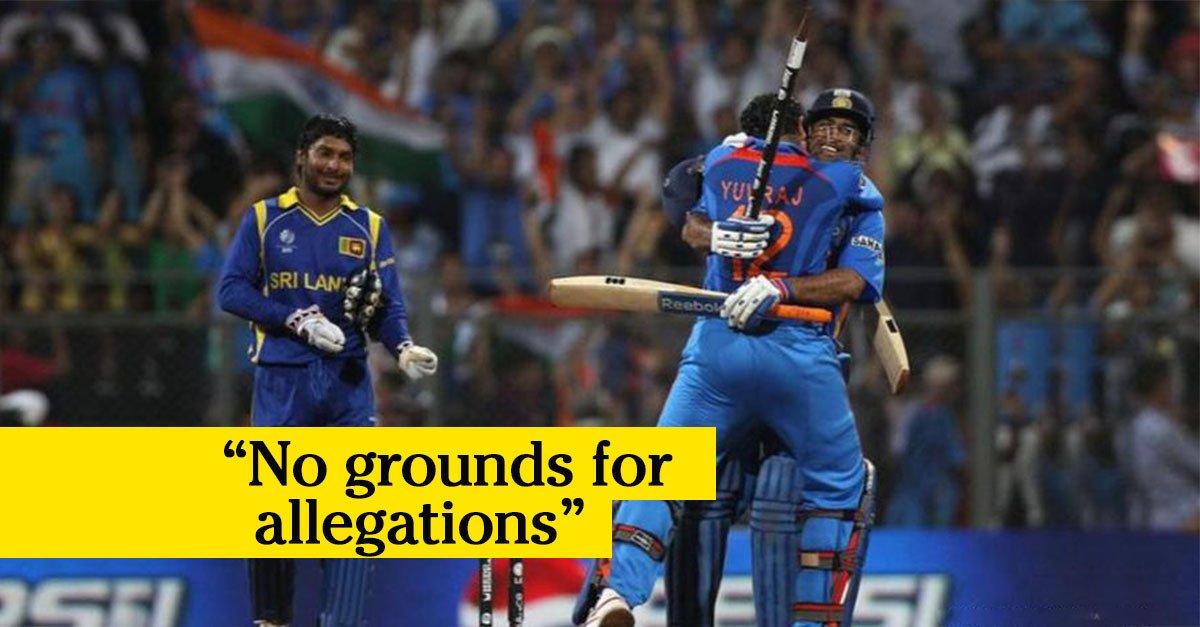 The Special Investigation Unit (SIU) of the Sports Ministry that launched an inquiry into the 2011 Cricket World Cup match-fixing allegation has completed the investigation and concluded there were no grounds for the allegations made. 
"Based on the testimonies provided, it is our understanding that there are no grounds to the 14 claims made by the former minister Mahindananda Aluthgamage, Director of the SIU, Senior Superintendent of Police (SSP) Jagath Fonseka, told the Lankadeepa Newspaper. 
Foneseka added, "Even though he [Aluthgamage] had said that he had written to the International Cricket Council (ICC), the body has not responded to it. The ICC has not investigated this matter." 
He said the final report from the investigation, which would include the findings and recommendations of the inquiry,  would  be submitted to the Secretary of the Sports Ministry soon.
 "No evidence was found from the players in the investigations," he emphasised, adding, "The SIU also decided that it will no longer summon cricketers because of this, and due to the controversial nature of this incident."
A number of top Sri Lanka cricketers— Kumar Sangakkara, Aravinda de Silva, Mahela Jayawardena and Upul Tharanga—were summoned to the SIU in the past weeks and questioned in this regard. 
Meanwhile, former parliamentarian and Sports Minister Harin Fernando, posting an image of Section 13 of the Prevention of Offences Relating to Sports Act on Facebook, inquired as to whether Aluthgamage was aware that he could be imprisoned for making false allegations. 
"Does Mahindananda [Aluthgamage] know that one could be imprisoned for three years for making false allegations under the new Sports Act?" he asked.
Section 13 of the Prevention of Offences Relating to Sports Act dictates that, "Any person who makes any false allegation in any information disclosed by such person under Section 16 of this Act, knowing the content of such allegation to be false or having reasons to believe that such allegation is not true, commits an offence under this Act and shall, on conviction by a Magistrate, be liable to a fine not exceeding rupees one hundred thousand or to imprisonment for a period not exceeding three years or to both such fine and imprisonment."