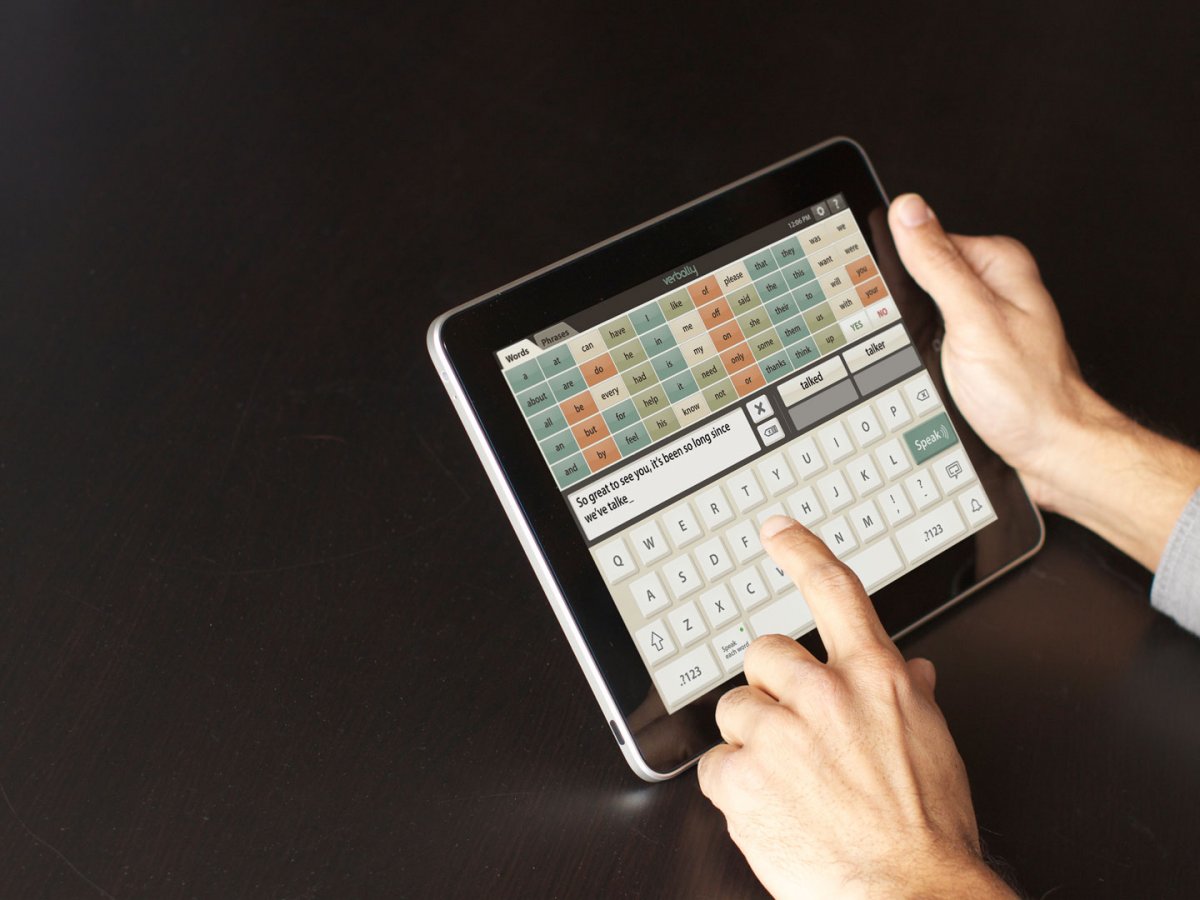 When was the last time you played 'Athuru Mithuru?' Many of us recall it as a game that everyone in the family can enjoy; everyone from the youngest to the youngest at heart. Inspired from that same tradition of inclusivity and togetherness, 'Athuru Mithuru' is now also the name given to Sri Lanka's first ever free trilingual AAC app.
AAC, short for Augmentative and Alternative Communications, refers to an effective means of assisting people that are impaired in their ability to communicate. That includes everything from short-term (such as after an operation or after a stroke), to long-term speech and language impairments, to congenital impairments, intellectual impairments, autism, and acquired conditions like Parkinson's disease. In Sri Lanka, that's around half a million people or 3.6% of the population.
But to truly get to grips with the severity of communication impairment here, one needs specific statistics. Unfortunately, in Sri Lanka this can prove to be a bit sketchy. Statistics as recent as 2014 have estimated the number of cerebral palsy cases in Sri Lanka to be at least 40,000. The numbers for autism in Sri Lanka are yet to be recorded; and the last publicly available census lead by the government to determine the number of individuals with some kind of communication impairment was released back in 2001. This inadequacy of publicly available information combined with a lack of socially inclusive platforms for communication further highlight a growing need for the development of an AAC tailored to Sri Lankan needs.
As of now, assisted communication in local communities has consisted entirely of traditional devices and methods such as books, boards, gestures, and symbols. But the advent of the digital age invariably brought about a global demand for analog AAC's to be converted into software and become readily available online. The challenge was to adapt proven analog methods to suit various upcoming digital and smart devices and also make them cheaper and easy to use for the general public. In a multilingual country like Sri Lanka, that becomes very interesting.
Dialog was the first local communications brand to answer the challenge, coming up with the 'Athuru Mithuru' app to step up the effort to make digital communication easy and convenient for all persons regardless of limitations. Based on several years of research, the app which is available in English, Sinhala, and Tamil, is designed to be user-friendly for children as well as adults. It is also expected to be immensely resourceful for professional caregivers, educators, and therapists in assisting and communicating with children. That makes it the first trilingual AAC app configured to Lankan demographics. But is it any good?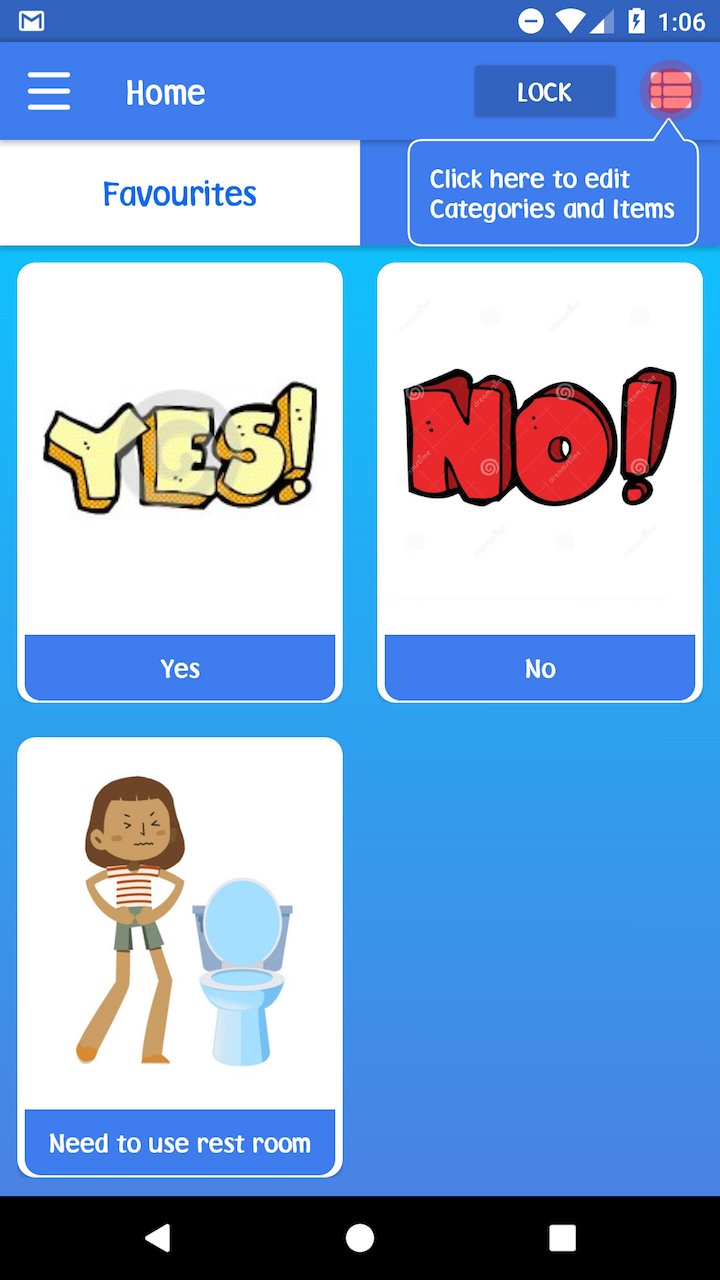 In terms of accessibility, yes. The 'Athuru Mithuru' app can be downloaded for free from the Google Play store (it has a 5-star rating). It is currently available on Android devices only – but that covers more than 95% of the likely smartphone user base.
But the actual capacity of the app to function as an effective communication assistant as well as adapt to an individual's personal configurations is really rather impressive. Those configurations stay put even after you switch to using the app on another device. The interface, available in all three main languages, has a light color scheme and friendly range of options. Its functions can be easily learned even by the most inexperienced users.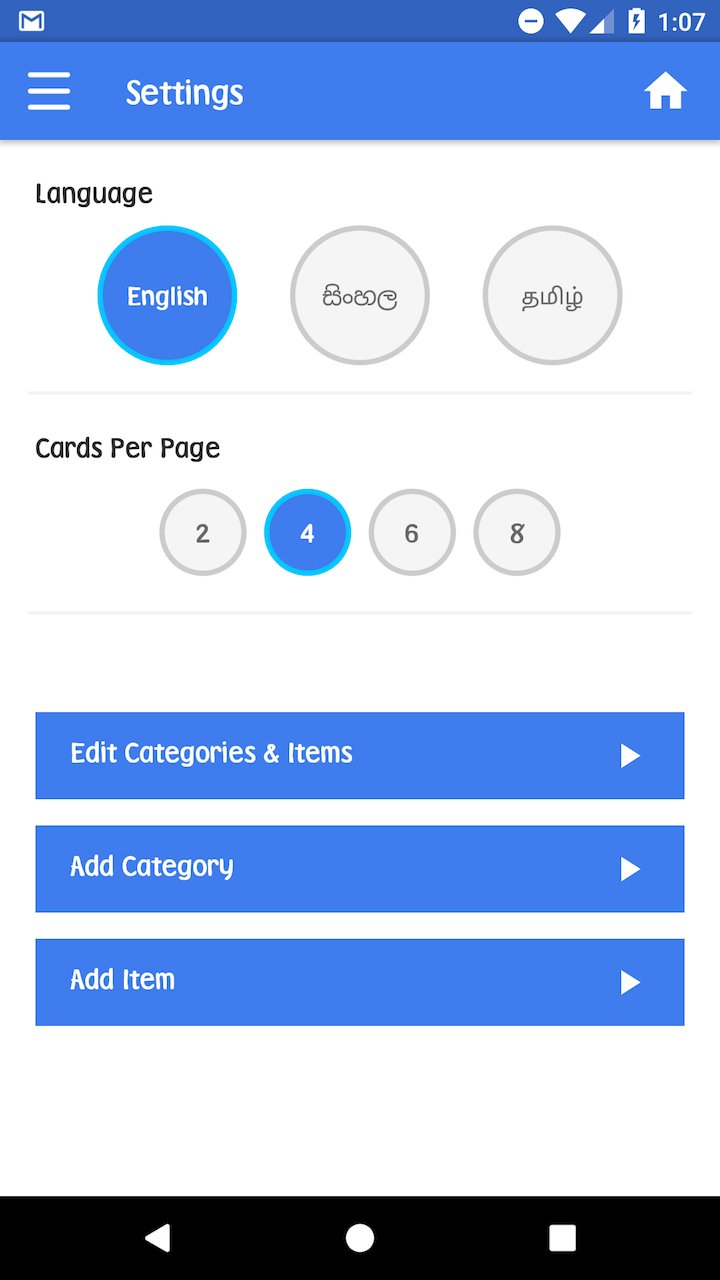 The app's main features, however, are its selection of pre-programmed picture-voice combinations. Simply click on the image indicating what you want to say and your mobile device/tablet (anything running Android, really) will then say it out loud. The combinations are arranged under categories that cover all of your daily communication needs such as saying yes or no, basic needs such as going to the bathroom, expressing feelings, giving directions, basic needs, times of the day, numbers etc. On top of that, you can add in your own categories and items and also edit them. What's more, you can capture and upload new pictures and record voice clips of your own for the phrases most common to you and your career.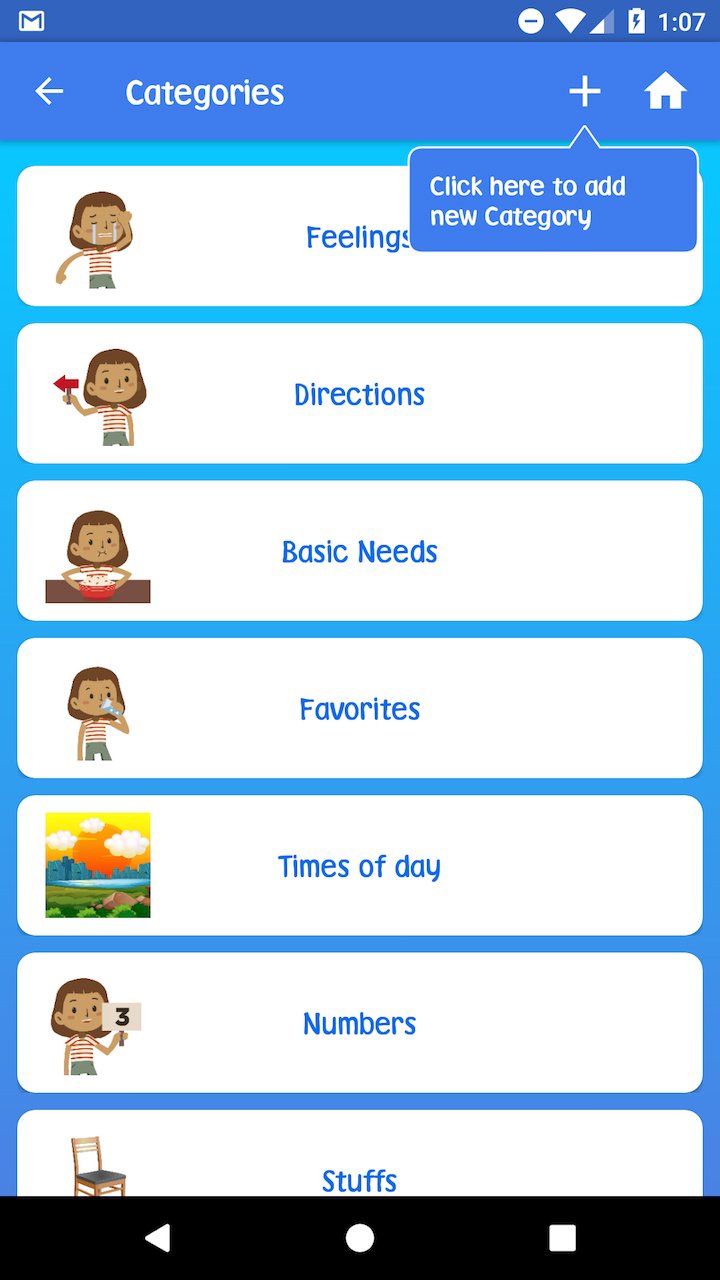 As a result, the 'Athuru Mithuru' app will provide much needed assistance to individuals in need of assisted communication, particularly those with hearing and speech impairments, to express and communicate themselves clearly and confidently. It was launched in parallel to Autism Awareness day on the 2nd of April, 2018.