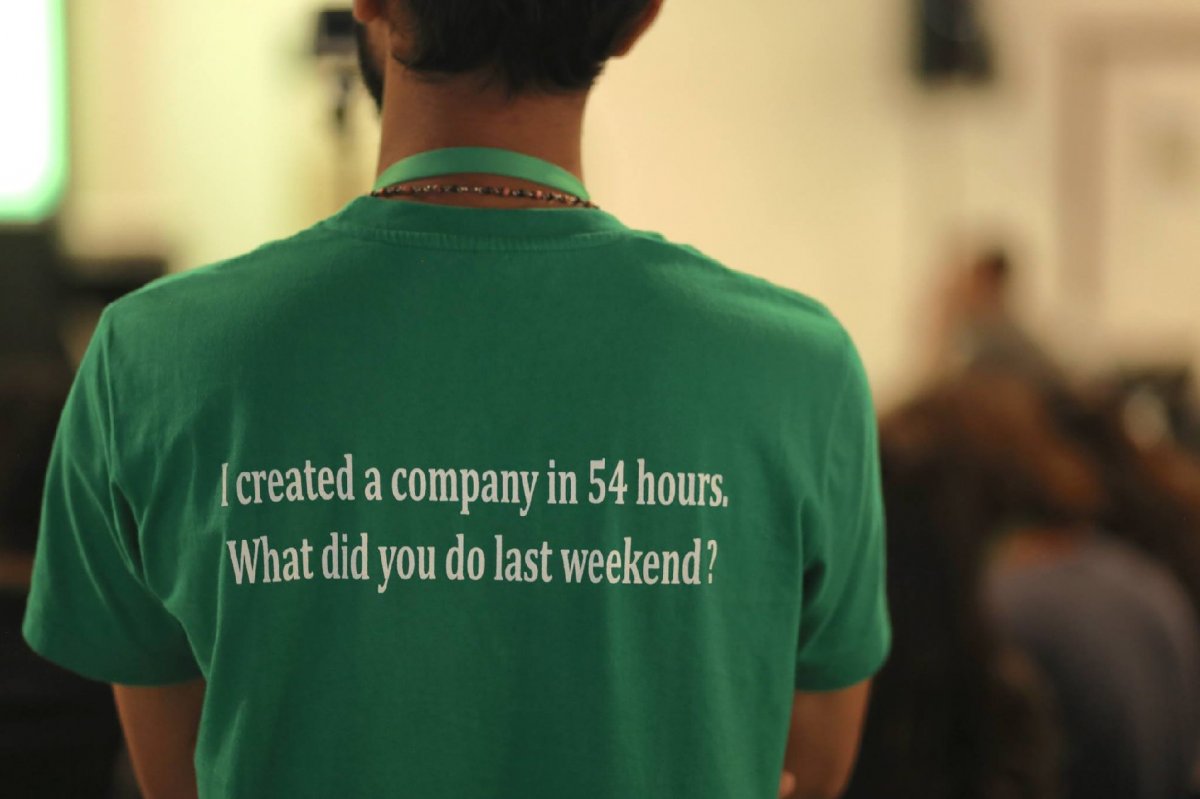 One of the biggest barriers to starting up is starting out.
It is with this truism that Startup Weekend Colombo starts out.
The weekend event acts as a springboard for anyone interesting in leading a company or forging a meaningful career in one of these new disruptive industries.
At the event you will work alongside like-minded individuals, vote on which ideas to develop into a business plan, hone a business model, and create a prototype product or service. Finally, the teams will pitch to the judges.
However, the focus is not on winning per se, it's more about the opportunity to learn and experience how to create a company in 54 hours.
The Event
Startup Weekend Colombo begins 4pm on Friday 4th May and runs until 8 pm Sunday, at Dialog Axiata. And, boy, do they fill a lot into those 54 hours.
As a global movement, Techstars StartUp Weekends has operated nearly 3,000 events globally, in over 150 countries. With enormous reach comes a important legacy: almost 200,000 participants around the world have attended events just like these.
It's therefore a tried and tested formula.
Day one is the initial meet up where individuals pitch their ideas and teams are formed. It's important to remember that having an idea is not a prerequisite of the event. All one needs is the enthusiasm to learn and be a part of something new.
On day two the real learning and work happens. The product is developed, the customer market is identified, and local mentors coach the teams on how to overcome obstacles.
Come day three the innovative new products or services will be ready for the final presentation and pitch. Participants only have five minutes to wow the judges.
Judgement Day
Not dissimilar to television's Dragons' Den, Startup Weekend has its own expert judges. But these Sri Lankan business specialists will have much warmer demeanours.
First up from the judges is Fayaz Hudah, a professional business coach and entrepreneur. After receiving an MBA in in e-Governance from the University of Moratuwa, Hudah headed the Private Sector Program at ICTA and founded Spiralation, the tech startup accelerator. Second is Mangala Karunaratne, Silicon ventaran and founder & CEO of Calcey Technologies based in TRACE Expert City.
Third is program manager Sachindra Samararatne at the Industry Development Program of ICTA. He overlooks integral programs such as country branding, business promotions, national startup initiatives, industry knowledge enhancement programs, and career guidance programs. Finally, Shehara de Silva, VP Marketing and Strategy for Asia Pacific of Emojot, a Sri Lankan owned Silicon Valley Technology startup makes up the four.
Look Who's Talking
Amongst a whole raft of diverse and inspirational speakers over the weekend are two fantastic examples of Sri Lankan women in business.
Sajini Jayawardena, Innovation Consultant & Google Business Group Manager, specialises in devising marketing and innovation strategies, especially helping traditional companies make the transition to digital markets. She also has three fascinating hobbies. She is a basketball player, sketch artist, and pianist so expect plenty of energy and an artistic-slant to her discussion!
Yasisurie Kiribandara is a product of Academy of Design (AOD) in Colombo and has gone on to found several successful fashion companies. Her resume is a timeline of astonishing achievements: winning Colombo Fashion Week in 2014, representing Sri Lanka at the Global Entrepreneurship Summit 2016 at Stanford (USA), and meeting President Obama. Undoubtedly, both Kiribandara and Jayawardena's business wisdom will make extraordinary keynote speeches.
Weekend Plans
"I created a company in 54 hours. What did you do last weekend?" might just be the best marketing slogan out there.
It certainly makes you think about what you would be doing instead of going to the event. It costs Rs 3,000 for the three days and the speakers and mentors are of a high calibre.
So why not surround yourself with smart, passionate people?
For Roar Tech, the networking opportunities at events like these are what really counts. Sign up here.
Cover image courtesy: Startup Weekend Zurich