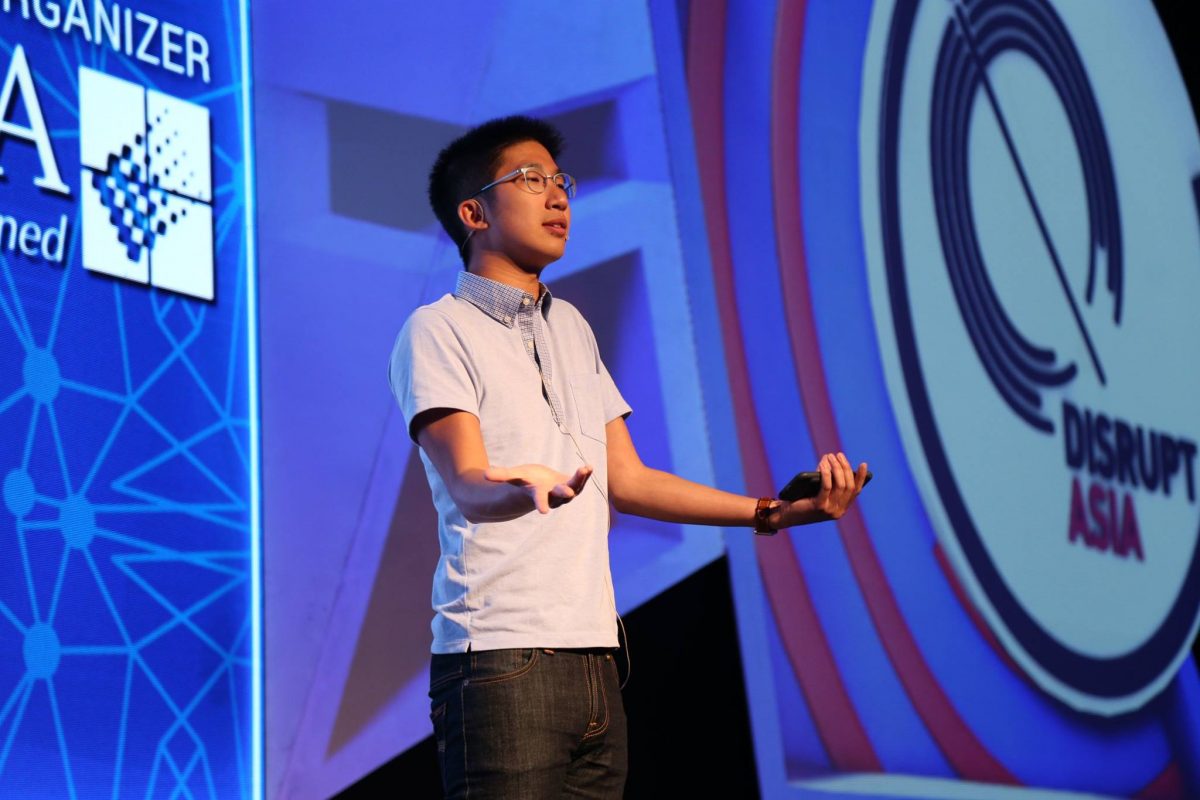 The startup industry in Sri Lanka is seeing immense growth. Or that's what we all say, at least. It's tough to know for sure because there aren't any large networking systems in operation. There's no place where everyone would gather where one can gauge just how many startups were functioning or how interested people were in the industry.
Until now.
On July 28, the ICT Agency of Sri Lanka organised an event called Disrupt Asia, which is Sri Lanka's first startup conference and exhibition, at the Hilton Colombo. It was big, and very well attended, much more that we thought it would be. With the number of events in Colombo, you tend to get conference fatigue. There are people in suits who speak, bored people in ties who listen, and the standard hotel buffet to get you drowsy for the rest of the afternoon. But Disrupt was pretty happening (in a nerdy way). When we walked in before 9 a.m., the hall was practically full. There were sandwiches and coffee, but no one knew that would be there before hand, so food couldn't have been the reason. The energy levels were high right from the start and didn't drop during the 12 hour marathon conference. It was fantastic. A bit rowdy sometimes, but still fantastic.
The keynote speech was given by JF Gauthier, the dynamic COO of Compass and co-author of the Global Startup Ecosystem Ranking report. He set the tone for the event (energetic) and raised the bar (high) for the other speakers. His message was a very positive one. He stated that a good startup ecosystem is an important one for a growing economy, and that Sri Lanka will grow this ecosystem and the growth may happen very fast. He said that this kind of evolution of industry has happened in many other cities and countries and it definitely will happen here. Around the world, the older, cumbersome corporations are being replaced by more agile startups. He also pointed out that the average life span of companies in the S&P index is decreasing, that companies are growing, and making money faster than before.
Conference Highlights
After the welcome and the keynote address, the conference separated into different sessions. The main stage held a series of panel discussions with industry experts, officials, and startup founders. The hall was an exhibition area for a number of startups to showcase their products and talk to people attending the conference. There was a second stage that hosted a series of talks from speakers like Jayomi Lokuliyana, CEO of zMessenger, and Chevaan Daniel, Group Director of the Capital Maharaja Organisation. There was also an Investor Forum happening simultaneously, which was very hush-hush and by invitation only.
While the stages had great panel discussions and talks, it was really hard to stay away from the startup showcase. There were quite a number of companies there and they had a great variety of products. There were a number of VR headsets that you could use to play games and check out demos, so it was great to see Sri Lanka getting into the Virtual Reality scene. There were quite a number of startups that focused on finance stuff, such as billing and retail. It was also nice to see one startup there (Payable) that has created a device that lets you accept credit card payments through your mobile phone. There was a 3D printing machine from a design studio (very cool to watch), a wearable heart rate monitor, environment monitoring devices, and one education startup. It was great to see a few startups focusing on IoT, education and health, since these are the industries most needing "disruption". We wished more of them would focus on these areas.
Later on in the afternoon, founders gathered around Stage 2 for the "Startup Battles." Contrary to what you would expect (or hope for), the founders were not going to fight each other, but rather pitch their companies to a panel of judges who were also investors. We don't know if any of the investors decided they liked an idea enough, but it was great to see some of the pitches and how the founders answered the judges' questions, not buckling under pressure. It just shows how much experience in pitching they have already gathered.
A Great Success
Overall the Disrupt Asia conference was well worth attending. It was impossible to go to every session since there were so many things happening simultaneously, but there were some brilliant people there with such great insights on how to build startups, talk to investors, and find customers. There were also a lot of frustrated people with ideas who want to create startups but were having trouble, so this was a great opportunity for them to connect with others who had actually gone through the entire process and emerged successful. Since the industry is so young in Sri Lanka, there are a lot of misconceptions about what is involved. Buzzwords like "disrupt" and "bubble" and "scaling" are tossed about with no real understanding of context, so a conference like this really helps bring home the actual work involved in creating and growing startups and learning to solve real-world problems.
It was a great job done by the team behind Disrupt Asia, and kudos to them for the planning and insight they put into organising such a large event. Keep it coming!
Featured image: Brian Wong, CEO of Kiip, speaks at Disrupt Asia.Image courtesy Disrupt Asia.