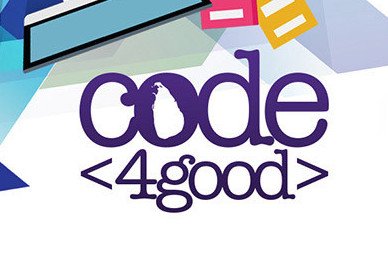 Most people are neither aware nor fond of the term hackathon. To many it brings an image of pro-70's hipster-type beard-ridden, sandal-wearing people sitting together in a dark room, usually underfed, typically over-enthusiastic and speaking in incomprehensible lingo about unfamiliar concepts.
That's all I could think about when I was asked to attend Code4GoodLK, a showdown of local tech-talent that took place at the WSO2. And boy, am I glad I decided to put my preconceived notions aside.
What is Code4Good?
In a nutshell, it pits the Civil Society Organizations and the Information Communication Technology teams of the country together and helps them explore different solutions to a variety of problems faced by the public.
When Did It Happen?
The final pitching round from all participating teams happened last Sunday (20) at 3 pm. 3.20 pm, to be precise, as getting all the participating teams into the same room proved to be quite the task.
Why Code4Good?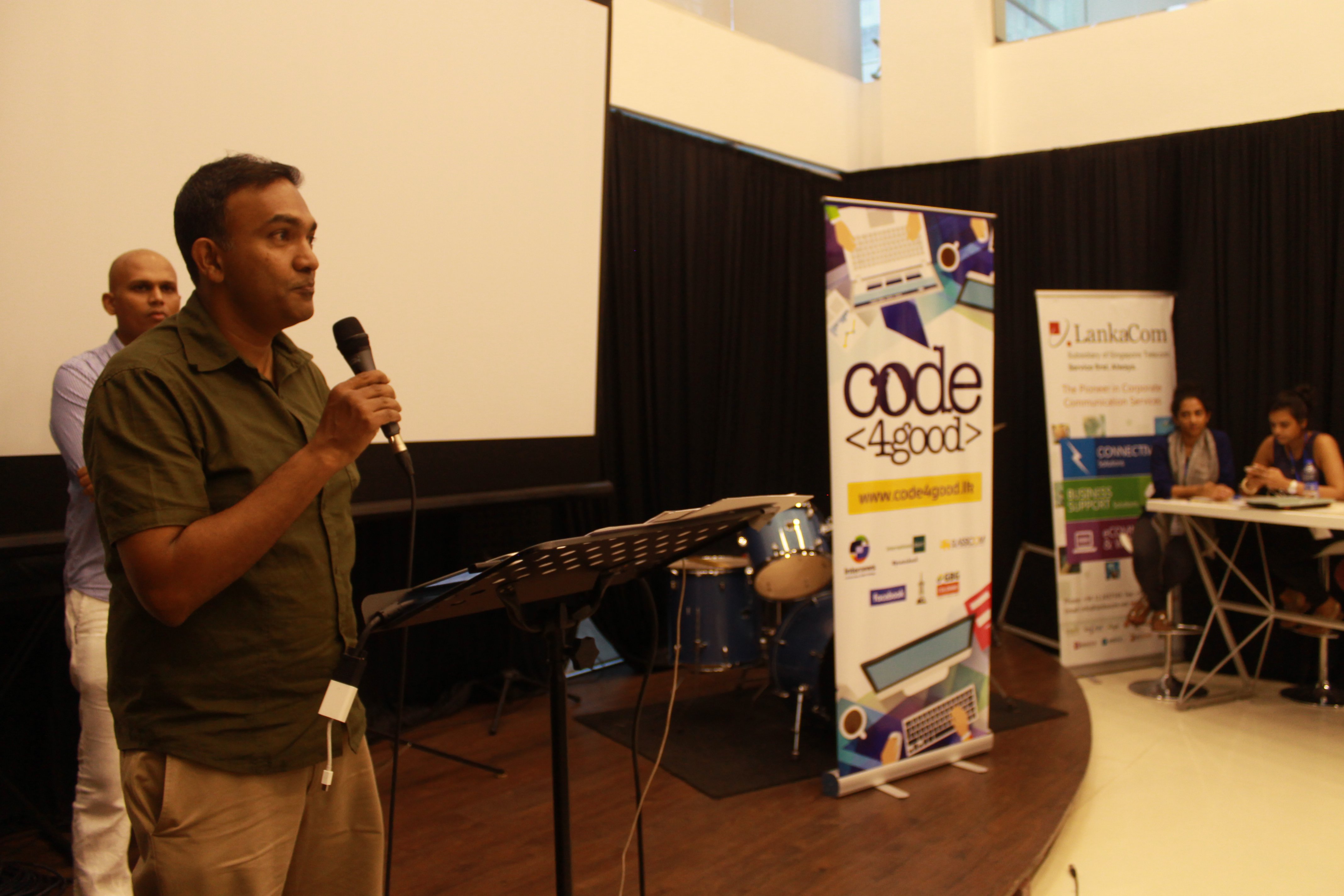 As the name implies, C4G is a platform where technical prowess is used to tackle social issues on various scales. Add the hackathon concept into the picture and you have #C4GLK, old issues being tackled with the fresh solutions aided by bleeding edge technology.
What is a Hackathon?
A simple Google query will tell you that a hackathon is "an event, in which a large number of people meet to engage in collaborative computer programming". What they forget to mention, however, is the passion aspect. This is not just 'some' large number of people, there were 21 teams made up of creative and talented minds that have the passion to make a positive impact, and that's exactly what they demonstrated.
Who Took Part in Code4Good?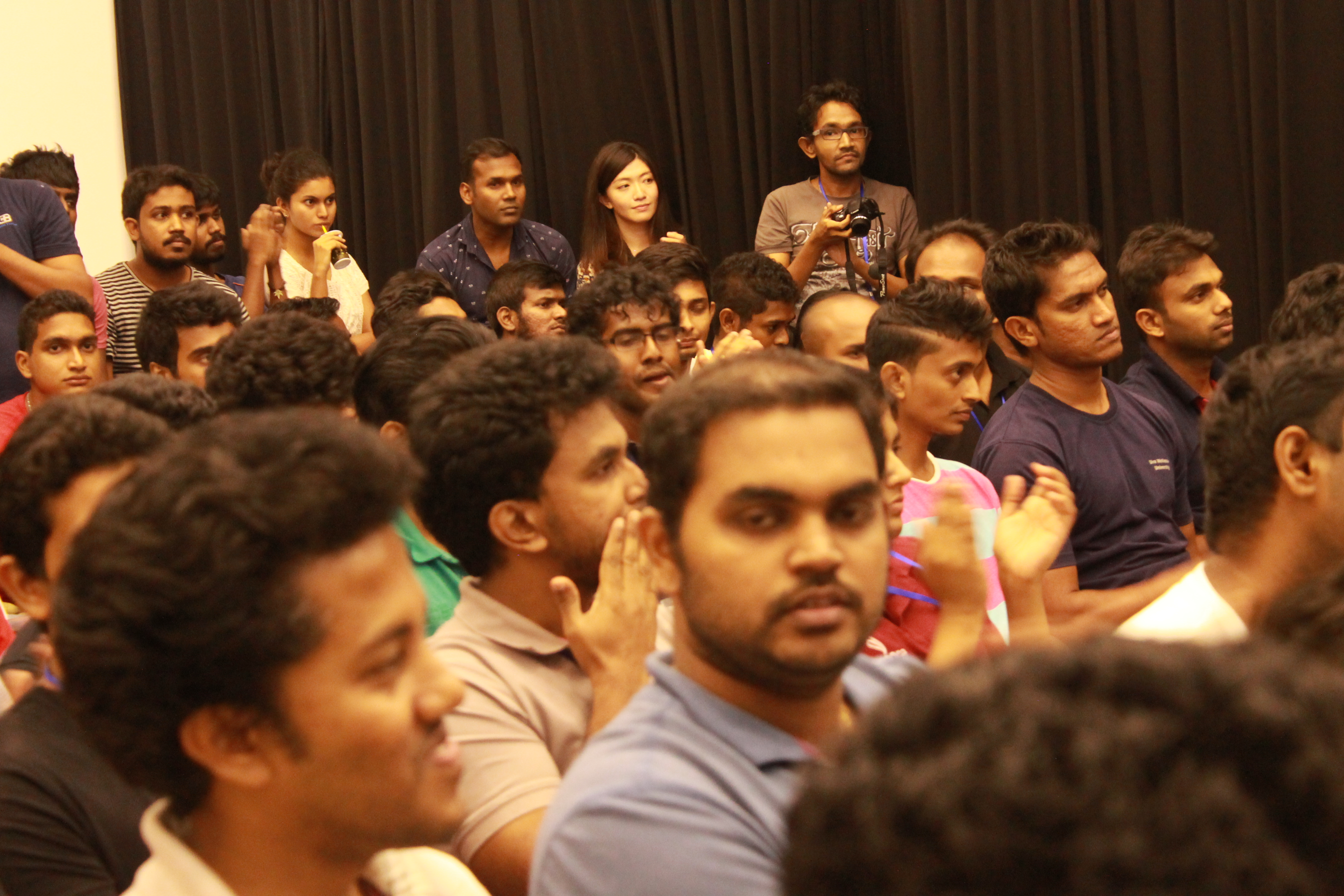 Of the 20 teams that were present to pitch their ideas, some really stood out from the crowd, with their approach to issues and the way they presented the whole package to the audience.
Team Bitmaster
The presentation aspect was the cherry on top for their proposed product. With their main focus on parliamentary accountability, they managed to incorporate facial expression reading and implemented a unique way of posting ads in real-time.
Team Sas Ninjas
Their main focus was on promoting volunteerism within the country, but what really set them apart was the incorporation of augmented reality to scope out volunteer opportunities in the nearby areas.
Team Shilpa Sayura
Although an interesting concept, their setback was in execution. As the name suggests, this is a project that revolves around fisheries with the end-target of SS enabling fishermen to put their wares out in the market even before they reach the shore.
Team FSociety
Hate-speech is one negative aspect that is making its presence known with the wide spread of social media. Apart from a solution to document and monitor such trends via crowd-sourcing, a strong-point of Team Fsociety's proposal was its ability to conduct a trend analysis of online hate speech.
Who Won?
Team Breaking-Code came out on top with their platform that opened up direct communication lines between the general public and the government. Accountability of those with the authority was the selling point for these guys, at least I was sold by it.
What happens to these winners?
Team Breaking-Code, the overall winner of the hackathon, were treated to Rs.100k worth of prizes, with consolation prizes being awarded to the runners-up, namely, Team Heroes And Zeroes, SAS Ninjas, and three further teams being entered into the incubation process: Team Bitmasters, Team Hexmatters/Rush and Team Pending.
Apart from prizes, all participating teams now have the opportunity to continue on their prototypes, as Sam De Silva, an organizer for the event pointed out after announcing the winners. The winners will now enter an incubation process involving mentors and industry experts who will then help them fine-tune their product in preparation for the final round of Code4Good.
Future Events
Late October/early November will see the final contestants pitching their tweaked products to investors and donors at the Social Impact Demo Day.