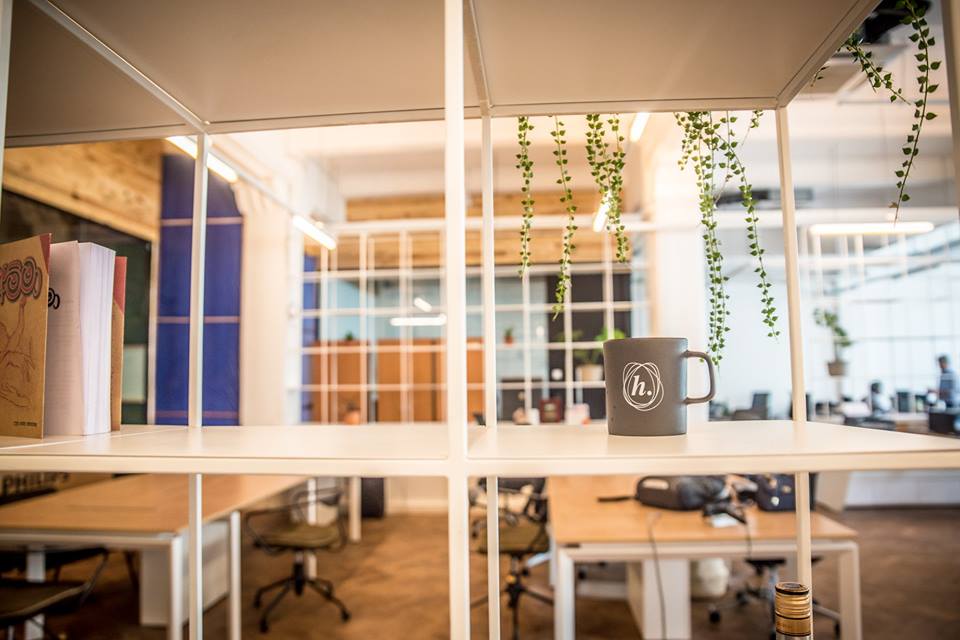 Colombo's newest and coolest coworking space, Hatch, is officially opening its doors this week. In case you didn't know already, Hatch is the brainchild of Jeevan Gnanam and Nathan Sivagananathan, two veteran startup evangelists and investors in Sri Lanka. They had seen first hand the gradual but still favourable shift in the local mindset towards entrepreneurship. At the same time, they also saw how budding entrepreneurs were stymied by the lack of funding. They'd seen enough, and they decided they ought to do something. Hatch, is the culmination of those efforts.
Part co-working space, part incubator, and part platform to help startups make it to the next level, Hatch has been envisioned as a place which would help foster the right environment for a startup to thrive. To that end, Jeevan and Nathan have also tied up with a few other partners, who happen to share the same vision. The ultimate goal is to help startups reduce their risk of failure and go on to build a sustainable business.
A project of this nature and scale, is a first in Sri Lanka. And with their launch date fast approaching, the Hatch team has decided to do something different. Instead of the typical launch events we're used to, Hatch will be having a three-day-long series of events, which will take place within their brand new building which is located a stone's throw away from the President's House.
With less than 96 hours to go, here's what you can expect over the 3 days.
Day 1 : 24 January 2019
On the 24th, there will be an invitees only event which will focus on the evolution of entrepreneurship. On the panel, which will be moderated by Nathan Sivagananathan, will be Slava Rubin (CEO/Co-founder – Indiegogo), Hanif Yusoof (CEO – Expolanka Holdings PLC), Otara Gunewardene (Founder – ODEL PLC, and Founder/CEO – Embark), and Shalin Balasuriya (Co-Founder/ Director – Spa Ceylon). The discussion will focus on how these entrepreneurs started their business and their reasons for doing so, the risks they took, and the challenges they faced.
Day 2: 25 January 2019
The next day, i.e. the 25th, Hatch will open its doors to the public. This is where the Hatch team has upped the ante. The day's proceedings will be kicked off at 9 A.M. with a series of presentations and a discussion on the local startup ecosystem. Participating in this will be prominent personalities in the local startup ecosystem such as Heminda Jayaweera of Venture Frontier Lanka, Sachindra Samararatne of the ICTA, Chalinda Abeykoon of CrowdIsland, Prajeeth Balasubramaniam who heads BOV Capital, Jeevan Gnanam, and a few others.
This will be followed by a set of workshops themed "Startups for Dummies", facilitated by D.L. & F. De Saram, PwC, and the Intellectual Property Office of Sri Lanka. They will aim to educate participants about matters such as the legal fundamentals of startups, protecting intellectual property, and statutory and governance requirements which startups need to abide by.
At 3 P.M. in the afternoon will be a very special event, involving Facebook themselves (yes, you heard that right). This Hatch X Facebook session will see a keynote address by Satyajeet Singh, who is the head of Strategic Product Partnerships for Facebook in India and South Asia. Following the address will be a panel discussion titled 'She Means Business' which will focus on Social Impact and Female Entrepreneurship in Sri Lanka. And to conclude the evening, there will be a local Facebook Developer Community Meetup focused on NLP or natural language processing. We are told Dr. Ruwan Weerasinghe of the University of Colombo School of Computing will be a featured guest.
Day 3: 26 January 2019
The following day, i.e. Saturday the 26th, proceedings will be kicked off by a panel discussion titled "The Crazy Ones". Moderated by Yudhanjaya Wijeratne, the panel will feature Amanda Kiessel (Co-Founder of the Good Market), Dulith Herath (Founder/CEO- Kapruka), Harpo Gooneratne (Founder/CEO – Harpo's Cafes and Restaurants), and Raveen Wijayatilake (Founder/CEO – Gamer.lk).
The second session will see Tony Weerasinghe, the CEO of UStockTrade, and Anuruddha Meddegoda, who is a poker champion, talk about 'Taking Smart Risks'. There will also be a Sinhala panel discussion on overcoming stereotypes and adversity to achieve your goals featuring Khalid Oshman, a Sri Lankan Ironman triathlete, and Bihan Mahadewa, a young but ambitious Sri Lankan coder who aims to one day start a coding university.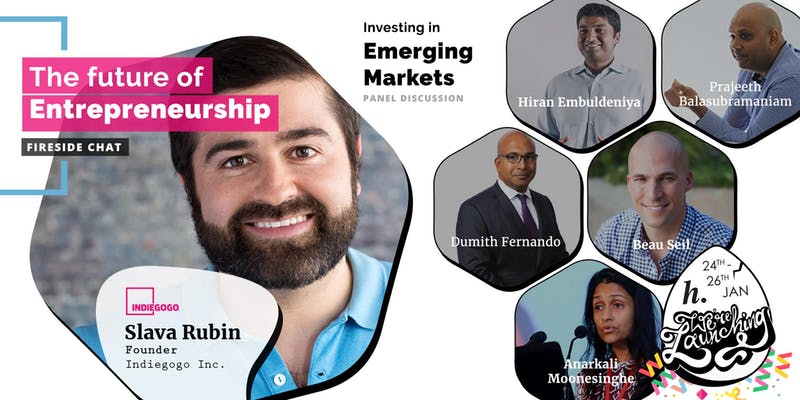 The penultimate event will be a closed door panel discussion centred on 'Investment in Emerging Markets'. Beau Seil (Managing Partner-Patama Capital), Dimuth Fernando (Executive Chairman – Asia Securities Holdings), Hiran Embuldeniya (Managing Partner – Ironwood Capital Partners), and Prajeeth Balasubramaniam (Managing General Partner – BOV Capital) will participate as panellists while the discussion will be moderated by Anarkali Moonesinghe (CEO-CIMB Bank Sri Lanka).
The concluding event will be a fireside chat on the Future of Entrepreneurship featuring Slava Rubin, who is the CEO and co-founder of Indiegogo. This fireside chat will be moderated by Nathan Sivagananathan, who makes up the other half of the founding team of Hatch.
So yes, there will be quite a lot going on at the launch of Hatch, and it's bound to be interesting too. If you're thinking of going yourself, click here to register yourself and reserve a seat.