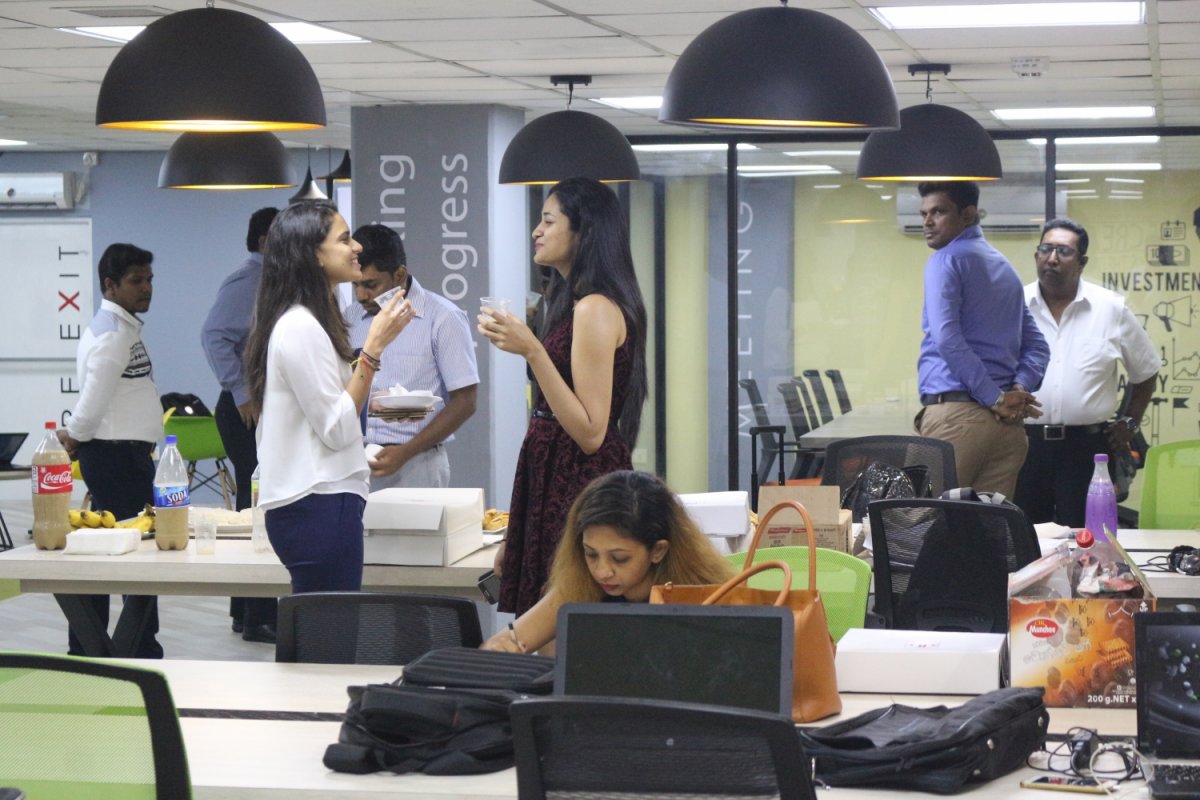 Three months on from the announcement of the six winners who won the John Keells Open Innovation Challenge, the startups have all relocated to a shared new home: a funky, purpose-built, office space inside Crescat Boulevard.
Wishanth Wijesinha, Head of John Keells X, told Roar Tech in an interview that the location was key to the development of the office space:
"Having Crescat Boulevard and all the footfall from the mall on our doorstep is a major plus for these startups' market research and product testing."
John Keells Holdings PLC's Deputy Chairman, Krishan Balendra, welcomed the teams in an early morning address, where he wished the teams the best of luck. Referring to the motivational artwork on the walls and the chillout space complete with beanbags, he joked that the John Keells headquarters looks nothing like this office space.