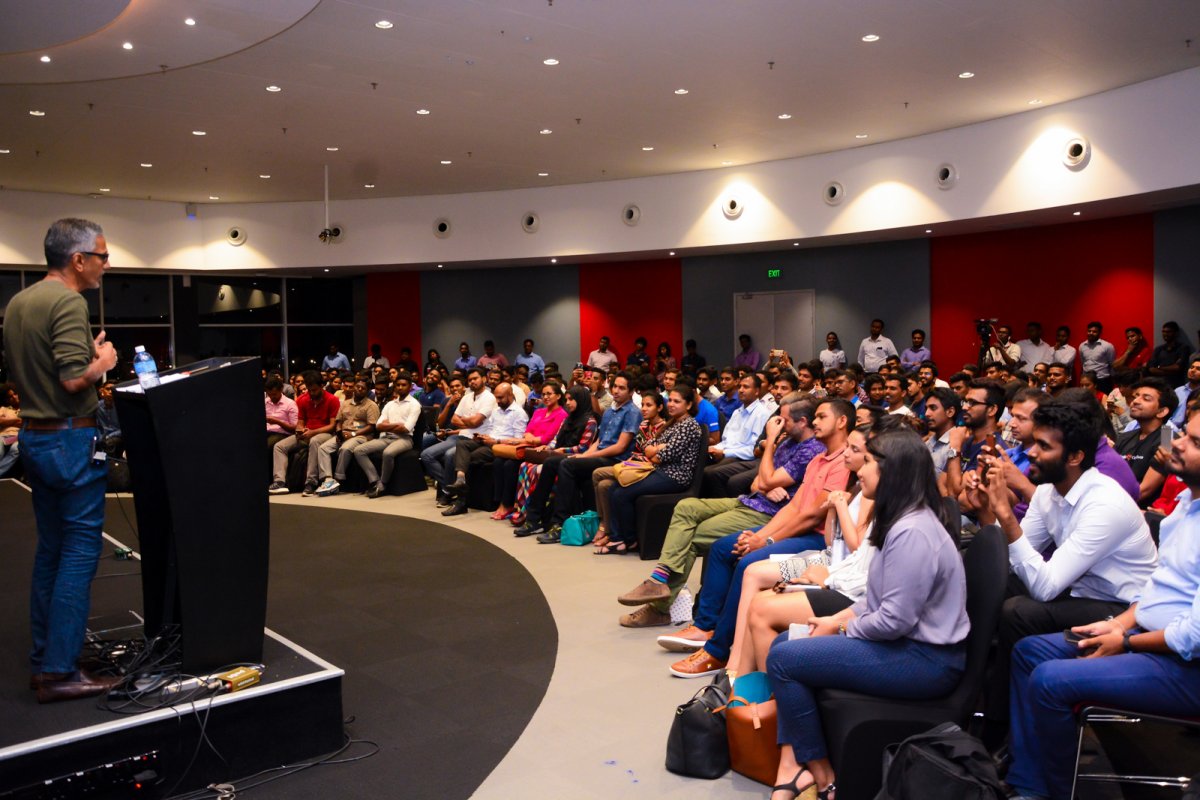 #ngage is one of the most anticipated events in Colombo, where curious minds from all walks of life share knowledge, discuss issues and listen to some of the most influential people from different industries share their expertise and journeys.
This edition of #ngage featured some interesting speakers from three different backgrounds, coming together to share their success stories in their areas of expertise.
Ideas, Innovation And Design Realisation: From Initial Spark To Real Products
Lee Bazalgette, Director at Colombo Design Studio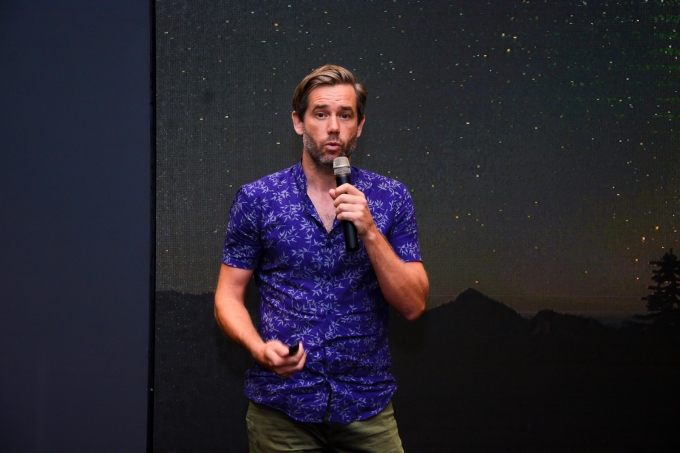 Lee Bazalgette started his speech by urging the audience to "ask questions" and to question everything,  even if it meant interrupting his speech.
He spoke of the impact of design on innovation, emphasising on how execution is as important as the innovative idea, and how the efficient use of time and resources is a vital part of innovation.
He also spoke about the importance of intellectual property, calling it one of the most ''valuable asset'' to a business.
Lee took the audience through the journey of an idea from its initial developing stages to its transformation into a commercial product or a service.
Social Media As A Platform To Showcase Talent
Stephanie Sansoni, YouTuber/Cover Artist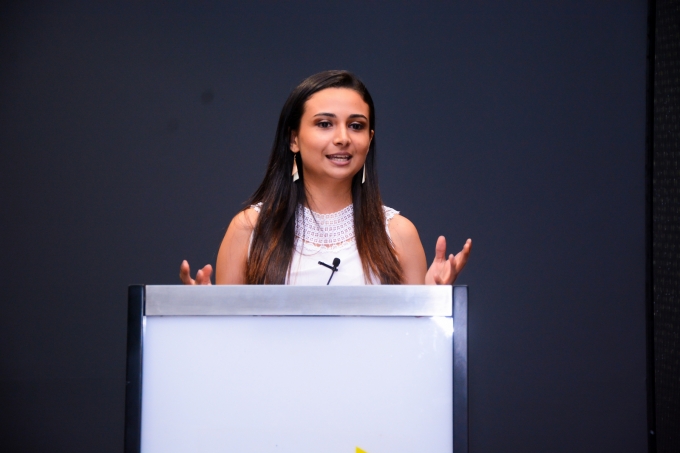 Stephanie Sansoni took social media and Youtube in Sri Lanka by storm when she started making covers of some famous songs.
She is a self-taught artist who spoke so passionately about how social media helped her showcase her talents, and also addressed cyberbullying, speaking of her initial rise to fame, and how it was prompted by a troll page uploaded a video of her cover, accompanied with nasty captions. What followed, however, was unexpected, as people fought back with support and encouragement in the comments section.
She spoke of how important it is to stay strong, and focus on developing one's own individual style.
She shared her knowledge on making the most of this free platform, and of how Instagram has helped keep her fan base engaged with her daily life and activities.
Her speech ended with a performance of Alessia Cara's Scars To Your Beautiful.
The Parts I've Played
Peter D' Almeida, Managing Director/Chief Executive Officer of N-Able Private Limited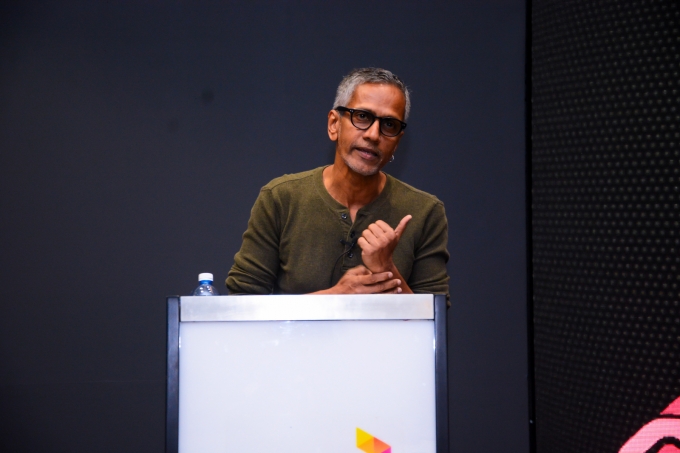 Peter D'Almeida is renowned for his role in the latest drama series ''Koombiyo''. He spoke about his journey from a curious child to the public figure he is today.
''I was a curious child, I questioned everything,'' he said.
He spoke of the importance of determination and perseverance, which he believes are the qualities that led and shaped him.
He urged the audience to challenge and ask question, and to stay focused on what they want to achieve.
''Engagement does not only come from creativity, but from a deep sense of consciousness,'' he said.