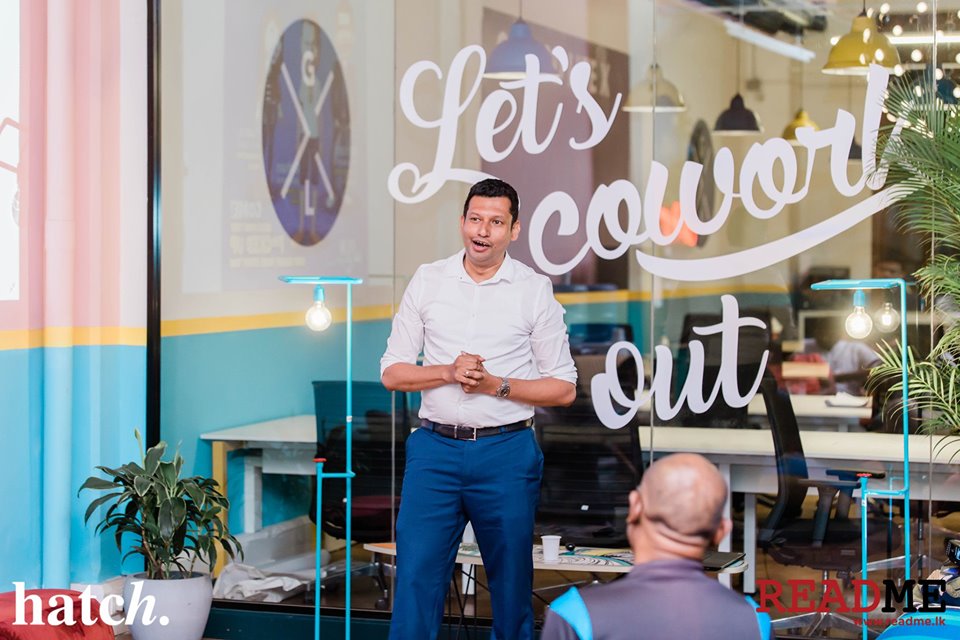 Here's a list of startup events slated to take place this December, before we bid adieu to 2019. 
Changemakers In Action
Date: 10 December 2019
URL: https://www.facebook.com/events/560645544701295/
Anna and Andrea are a Polish-Italian couple who travel around the world and collect stories of changemakers. During the last 4 years they've interviewed more than 300 people from 34 different countries. Now that they are in Sri Lanka, they will be holding a workshop, which will be based on a highly engaging and interactive Changemaker Game, during which participants will discover different ideas for social projects and social businesses from all over the world.
Startup Colombo Toastmasters Club Meeting
Date: 10 December 2019 and 17 December 2019
Toastmasters clubs are a great way to improve your public speaking skills. The Startup Colombo Toastmasters Club will be having their next meeting this month, which will be hosted at Hatch.
Women Leaders In Business: Influence, Innovate & Inspire
Date: 12 December 2019
URL: https://www.facebook.com/events/1217550658453527/
This panel discussed, aimed at inspiring more women to aspire to take on the mantle of leadership will see the participation of several panellists which include the likes of Selyna Peiris-Director, Business Development of Selyn Handlooms, Manohari Abeyesekera-Head of Strategic Business Development of Hayleys PLC, Dr. Sulochana Segera-Founder and Chairperson of Women in Management Sri Lanka/Maldives/Canada, Achala Samaradivakara-Co-founder and Managing Director of Lanka Good Market (Guarantee Ltd), and Dr. Sukanya Devarajan-Independent Expert in Science-based Development & Science Policy & International Management Consultant for Science Based Development.
How To Influence Your Audience With Video & Stories
Date: 12 December 2019
URL: https://www.facebook.com/events/2575435925884869/
What are the most effective ways you can tell "stories" to your audience?
How can a personal brand successfully communicate with their audience and engage with them?
As video media is considered to be the most effective type of media, what online platforms are the best to publish and what are the most effective ways to tell your story?
How would you maximize the usage of your "Stories" online?
How do you formulate a strategy, and plan your content in a way that appeals to your audience?
These are the areas that will be discussed and explored during GBG Colombo's event "How to Influence Your Audience With Video & Stories" at Colombo Cooperative on 12th December at 5.30 PM.
Rush Coder V 2.0
Date: 14 December 2019
URL: https://www.facebook.com/events/490331761715933/
Rush Coder V 2.0 is the second successive chapter of the inner university hackathon series organized by the University of Ruhuna. This 24 hours of teamwork, creativity and immense determination will boost up the innovative minds of Ruhuna undergraduates. Rush Coder V 2.0 will be an extraordinary platform for building technological, attractive and impressive solutions for real-world problems through fast learning tactics under the industrial level product guidance.
Social Market
Date: 15 December 2019
URL: https://www.facebook.com/events/504128820317636/
Come check out 20 local vendors of all kinds who are creating social impact and whose journeys have been supported through the Ath Pavura TV Show.
Green Conversations
Date: 18 December 2019
This edition of Green Conversations will be all about 'Blue Conservation'. Come listen to a panel of specialists explain how we can do our part to ensure justice to nature.
F'Up Fridays
Date: 27 December 2019
Come listen to a few people who have now made it big, talk about how they messed up at some point in their life and out things back together.