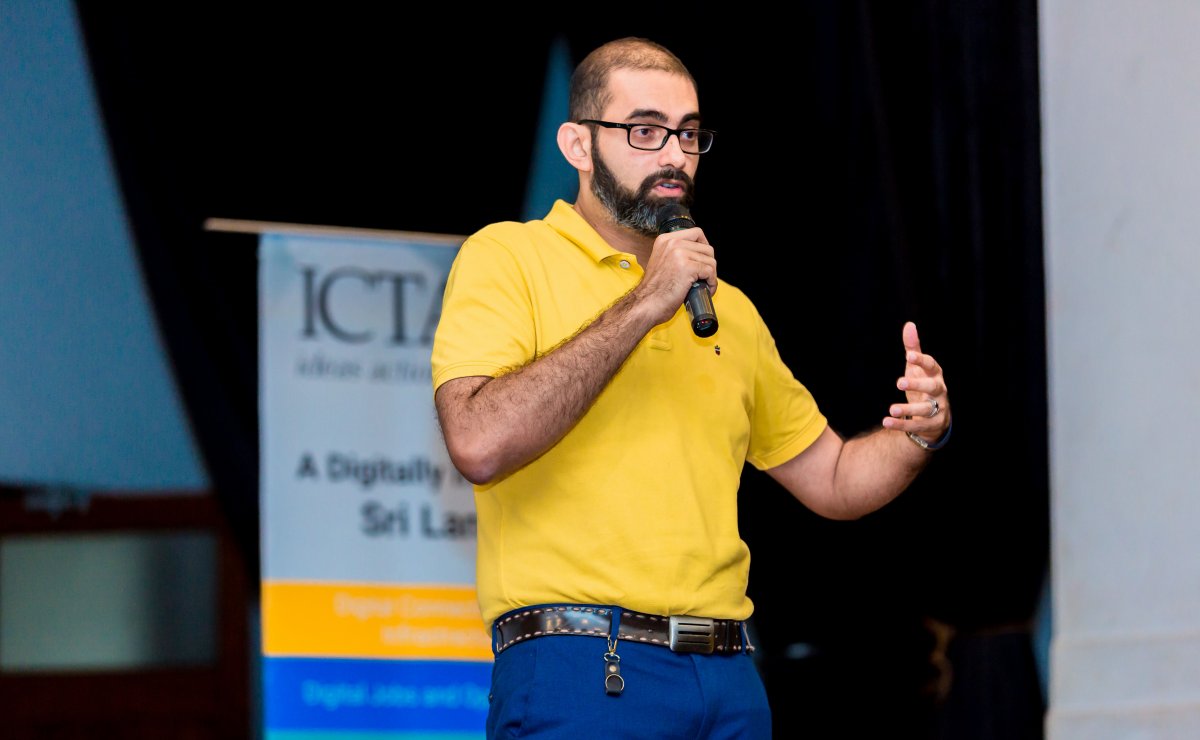 With the elections behind us, here's a list of events slated to take place in the Sri Lankan startup space.
ICOBI 2019: International Conference on Business Innovation
Date: 22 November 2019
URL: https://www.facebook.com/events/2652518434782446/
2nd International Conference on Business Innovation (ICOBI) 2019 under this year's theme of reviving talent and green living, will be held on Friday, 22nd November 2019 at NSBM Green University Town premises.
Build Your Start-up
Date: 23 November 2019
URL: https://www.facebook.com/events/2428544460565348/?event_time_id=2428544473898680
If you must fail, better to fail in the first 3 months than put in 3 years of time. The Lean Startup method will teach you how to build a start-up while avoiding the mistakes made by made by many before you.
Knowledge College – Ep. 2
Date: 21 November 2019
URL: https://www.facebook.com/events/421000925485483/
On 21st November, Hifnaz Jiffery, CEO of Yoho Bed, will be sharing key learnings from his entrepreneurial experience, along with takeaways from a 2-week Entrepreneurship Bootcamp he attended at MIT (USA).
In this session you will learn:
The Nail It. Scale It. Sail It. Model
How can you apply this model to your startup
Find out what stage is your startup currently at, what are the key strategies to succeed at that stage.
What strategies have been successful at Yohobed to scale up their venture.
User Experience & Design Thinking Forum
Date: 21 November 2019
URL: https://www.facebook.com/events/775574619567663/
The shift towards customer centricity and digital transformation is shaping how we engage with customers, innovate products and services. User Experience Design plays a significant role to create value for customers and businesses. By using Design Thinking alongside methods from lean startup and agile development, companies could create remarkable innovative solutions and unlock the maximum value for their customers.
Business Modelling and Business Planning
Date: 22 November 2019
URL: https://www.facebook.com/events/427360721311920/
This is an ideal workshop for startups and those planning to start their own business.  This 2 hour long workshop will cover business model generation, business plans, business proposals (which can be presented to investors) and many more.
Entrepreneurship Caravan – South Eastern University of Sri Lanka
Date: 22 November 2019
URL: https://www.facebook.com/events/2373945889536299/
Experts in entrepreneurship from around the country will visit cities throughout Sri Lanka to train local entrepreneurs to think differently about the ventures they wish to start. The purpose of the Entrepreneurship Caravan is to lay out a platform for the students who wish to develop their career as entrepreneurs. The workshop covers innovation and design thinking in a practical sense,.which can lead to the identification of a market requirement. 
Entrepreneurship through E-commerce
Date: 23 November 2019
URL: https://www.facebook.com/events/2159522054351653/
Dollarmine is here to show you how to become a successful seller on the world's No.01 online platform, Amazon, while overcoming geographical constraints to sell products in the EU from your own country.
How to Start an E-commerce Business – A Beginner's Workshop
Date: 27 November 2019
URL: https://www.facebook.com/events/424182041828725/
If you have been dreaming of starting your own online business, this workshop is for you. Starting your own e-commerce business sounds scary. We get that. But there hasn't been a better time to start an e-commerce business in Sri Lanka than now.
This workshop is NOT for you if you want to start the next Kapruka.com. or Takas.lk.
But if you want to build an e-commerce business that can be managed by just YOU or a small team and still make money, this workshop is for you. This is for anyone who wants to turn their passion into an e-commerce business in Sri Lanka.
This is a hands-on workshop that looks at the practical side of building an e-commerce business on YOUR OWN TERMS. 
Meet Up & Link Up 5 : A Networking Event
Date: 28 November 2019
URL: https://www.facebook.com/events/2489346581277748/
Whether you are an entrepreneur, small business owner or business professional, this event is the perfect opportunity to get away from your desk, have some good conversations and network with potential business partners, investors, industry professionals and new clients.
If not, just come on out and make some new friends! We've witnessed countless business connections and friendships form at our past events.
Reveal 2019: Listen to the Future, It's here!
Date: 29 November 2019
URL: https://www.facebook.com/events/2601964129850015/
A collection of ideas, products, solutions and projects that reveal many designers', creators', artists', researchers' and performers' take on the emerging contours of a brave new future. Presented by AOD in partnership with Northumbria University, the REVEAL Graduate Showcase is one of Colombo's most progressive exchanges of creativity, innovation, tech and sustainable design with an illuminating discourse on new work cultures and career evolution.
UPDATE 25.11.2019
International Research Council Speaker Series
Date: 26 November 2019
The Sustainable Education Foundation in collaboration with Women of STEM-Sri Lanka, and The Sri Lankan Scientist presents the International Research Council Speaker Series with Nivanthika Wimalasena.
Nivanthika is a PhD candidate in Neuroscience at Harvard University Medical School and Graduate Researcher Clifford Woolf lab, Boston Children's Hospital.
This is your opportunity to meet with in person and hear from Nivanthika about her research, career opportunities in her field of study and lessons learnt from her journey as a woman in STEM.
Colombo Machine Learning Meetup with Veracity AI
Date: 28 November 2019
URL: https://www.meetup.com/Colombo-Machine-Learning-Meetup/
Jeevan Gnanam (Immediate Past Chairman of SLASSCOM; Founder/Managing Director at VeracityAI; CEO at St.Anthony's Industries Group), Jerome Perera (CEO at VeracityAI), and Anupa Perera (CTO at VeracityAI) will be at Hatch, discussing all things machine learning.