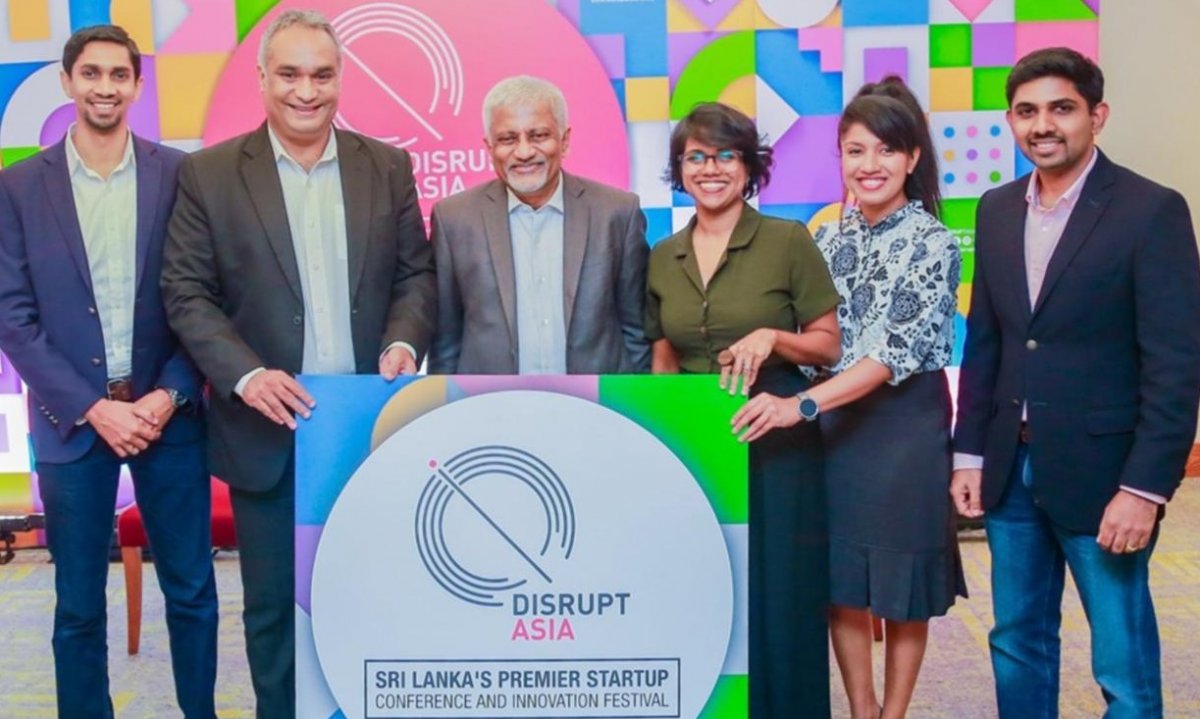 As October rolls around, here is a list of startup events planned. 
API Asia Conference 2019
Date: 2 October 2019
URL: https://www.facebook.com/events/2614163548813652/
The API Asia Conference 2019 will be hosted for the first time in Sri Lanka on the 2nd October 2019 at the Shangri-La, Colombo, organized by The Federation of Information Technology Industry (FITIS). It is by far one of the largest multifaceted conferences within the Sri Lankan IT industry attracting over 700 local and foreign delegates, professionals, business leaders, CXO's, and both international and local software experts. 
Entrepreneurship 360 – Exclusive Speaker Series
Date: 3 October 2019
URL: https://www.facebook.com/events/1394606750697509/
The exclusive speaker series titled 'Navigating Through Challenging Economic Times', enables you to connect with movers, shakers & accomplished individuals to provide you with advice and guidance in navigating through the challenges that come up as your business evolves.
Digi – Edu Hack'19
Date: 3 October 2019
URL: https://www.facebook.com/events/351568382206431/
To meet the challenges and opportunities related to education in the digital age, the European Commission has published a Digital Education Action Plan, as part of the initiative to support the creation of a European Education Area. The priority areas of the Action Plan are to improve the use of technologies for teaching and learning, ensure that everyone has the digital skills and competences needed, and exploiting data and digital technologies to the benefit of education. As part of the Digital Education Action Plan, a Digital Education Hackathon (DigiEduHack) will be launched on 3 October 2019. The DigiEduHack represents a pioneering way to collect intelligence on the key trends arising from the digital transformation for the education system and an opportunity to listen to stakeholders to influence the European Commission's policy making in an innovative way.
HackX Junior 2k19
Date: 4 October 2019, 19 October 2019
URL: https://www.facebook.com/events/907579956265556/
HackX Jr is one of the first islandwide inter-school hackathons which provides a platform for school students to transform their ideas into reality. It promotes school students to build technology-based solutions to solve problems they see in the society.
Participants are given the opportunity to develop their soft skills and problem-solving capabilities through this competition. It paves the path for schoolchildren to be introduced to IT, thereby creating interest in IT – based entrepreneurship. It also provides a platform for industries to address schoolchildren, evaluate their potential and benefit from their unbiased and open-minded solutions.
Startup Jalsa | Sri Lanka Pitch Session 2019
Date: 5 October 2019
URL: https://www.facebook.com/events/463693060879136/
Startup Jalsa is coming to Sri Lanka, and they're all set to fund disruptive startups upto LKR 25 million.
Startup Jalsa is a startup platform on a mission to inspire and invest in entrepreneurial talent – and help founders build enduring businesses. Since their inception as a conference in 2015, over 2000 companies have participated in the various events of Startup Jalsa and they have gone on to cumulatively raise over INR 500 crores in funding.
Seedstars Colombo 2019
Date: 7 October 2019
URL: https://www.facebook.com/events/2691870980841350/
The best startups from Colombo will be invited for a 4 hour long training and compete to be crowned the most promising seed-stage startup of Seedstars Colombo 2019. The training will be delivered by the Seedstars team as well as local mentors to help startups get ready for investment and to improve their pitching skills. The winning startup will join the global Seedstars Family and get a free trip to the Seedstars Regional Summit at the end of the year. Finalists will also receive a scholarship for the Seedstars Investment Readiness Program.
ImagineIF 2019 Entrepreneurship Bootcamp @ Wayamba University
Date: 8 October 2019
URL: https://www.facebook.com/events/386009452014852/
ImagineIF is an ICTA initiative implemented in collaboration with the IT industry. The programme is a 3-day boot camp on entrepreneurship specifically targeting the university students who desire to transform their big ideas into successful businesses.
Techno Sri Lanka 2019
Date: 11 October 2019
URL: https://www.facebook.com/events/636396820216861/
Techno Sri Lanka 2019 is the National Engineering and Technology Exhibition which is organized under the theme of "Innovative Engineering Towards a sustainable Sri Lanka"
Disrupt Asia 2019
Date: 12 October 2019
URL: https://www.disruptasia.today/
Disrupt Asia 2019 – Sri Lanka's Premier Startup Conference and Innovation Festival organized by the ICT Agency of Sri Lanka since 2016 is a gathering of the entrepreneurship and innovation ecosystem to one amazing platform. Each year Disrupt Asia has a theme aligning to global trends. This year it's all about Augmented Living.

Youth BIZ
Date: 17 October 2019
URL: https://www.facebook.com/events/1359819274167442/
University of Moratuwa is home to many entrepreneurial thinkers who can change the job world extensively in the future. Though equipped with technical knowledge, due to the absence of awareness on the business side of things, many undergraduates abandon their innovative thoughts completely. Through YouthBIZ, an emphasis will be laid upon giving the undergraduates an insight into the entrepreneurial world, initiating startups and life at startups. It is an open session for all undergraduates. There will also be a guest speech by an expert on the importance of working towards achieving entrepreneurial goals.
Makerfair2019
Date: 20 October 2019
URL: https://www.facebook.com/events/1380452215436724/?active_tab=about
Makerfair2019 is an engineering exhibition organized by the American Center of Colombo, under the Makerspace program. It is a platform for the innovative community to meet and share. Makerfair2019 will include exhibitions, university stalls, a UWU robot battle, and a kids workshop by IgniterSpace, amongst others.
That's all we have for the moment. Do check back regularly for updates!
UPDATE 21.10.2019
Future Of Business – Re-imagining The Future of Work
Date: 23 October 2019
Event URL: https://www.facebook.com/events/3032750090130369/
Participants stand to gain from private sector leaders who would share their unique and practical insights from their respective sectors. The event is ideal for leading Sri Lankan companies, SMEs and family-owned businesses to gain unique and practical insights that could transform their businesses. The event would be a platform to learn from leading innovation strategists about transforming your business to be globally competitive in the digital age.
Hackstat 2.0
Date: 26 October 2019
Event URL: https://www.facebook.com/events/437090213564857/
hackStat is the biggest Data Science Hackathon event organized by the Stat Circle of University of Colombo to promote data science in Sri Lanka.
Entrepreneurship Through E-Commerce
Date: 26 October 2019
Event URL: https://www.facebook.com/events/2342130046040953/
Thorsten Knekties from Germany will teach you how to start your own global e-commerce business on Amazon.
Pearson Tech Summit 2019
Date: 29 October 2019
Event URL: https://www.facebook.com/events/528296257923982/
Take part in thought provoking discussions and learn about leading-edge technologies at the Pearson Tech Summit 2019.