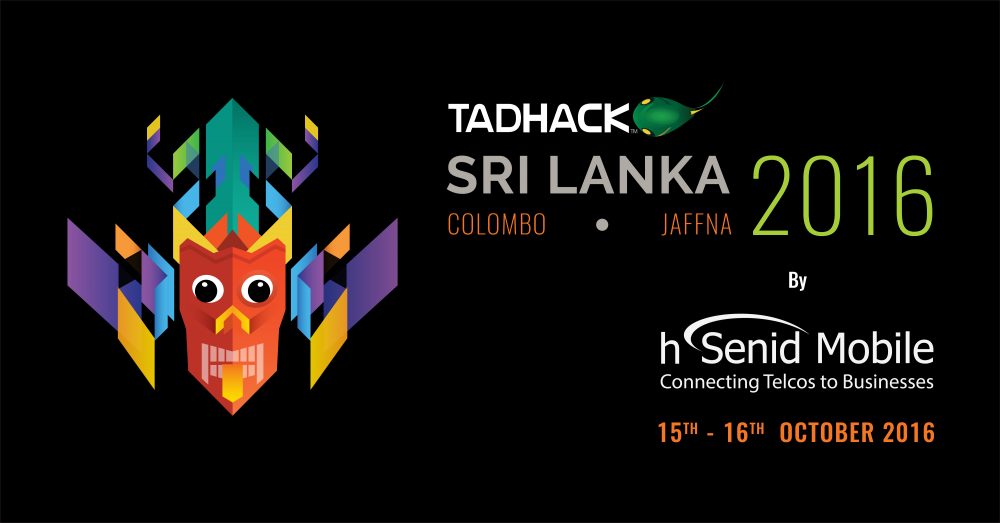 Hackathons are like endurance races, but for coders. They are high-pressure competitions designed to make developers come up with solutions to a problem and create a mostly working concept of it really fast. While the time limits and the pressure of the competition can be stressful, it also forces participants to distil both the problem and the solution down to its barest essences. The various iterations of hackathons usually happen with participants thrown together in a wide open space, fueled with carbohydrates and energy drinks, and passive-aggressively competing with each other in a sort of binary gladiator match.
For reasons of scale, it's not often that Hackathons change this format, but TADHack approaches things differently. The Telecom Application Developer Hackathon was established in 2013 to build a startup ecosystem focused on telecoms and creating applications for that industry. What's different about TADHAck is that the competition is global. The main event runs simultaneously across the globe, in multiple locations organised by local partners. The competition gets live streamed, enabling all teams to compete remotely. It kind of makes sense to make the event global and remotely accessed, since it is all about telecommunications anyway. The event is the largest of its kind now, and brought in some 2,000 registrations last year.
For the past two years, hSenid Mobile has been running TADHack in Sri Lanka. In 2015, they ran the competition in Colombo and Jaffna, as well as hosting an event in Bangladesh. There was a total of twenty teams competing in Sri Lanka, with fifteen coming from Colombo and five in Jaffna. This year too, they will be holding the events in Colombo and Jaffna, which is pretty good for those of us living up north. The main event will be on October 15 and 16 while registrations close on the September 24. Prior to registrations closing, there will be a meetup on the September 10 and a webinar on September 17.
The teams won't be competing for peanuts either. There is a total prize pot this year of USD 42,000, with winning teams for each country collecting USD 1,000 prize money each, and the rest of the prizes being awarded for special categories. The teams' pitches will be recorded and uploaded to YouTube for the judges, and the entire hackathon will be streamed live worldwide.
On the Sri Lankan side, the hackathon will focus on four industries: health, hospitality, education, and sustainable development. Developers will have access to hSenid APIs to create their solutions and pitch it to the panel. There will be mentors assigned to selected teams to help them prepare for the global event.
Last year, the team from Sri Lanka that won (Team M-Park) created an IoT-enabled carpark reservation system intended to save users time and fuel. The runner-up (Team Paradox), came up with an on-demand ad-hoc courier service called 'e-Carry', that uses unutilised space in vehicles to transport things.
If you feel you have an idea that can net you the country prize, register your team for TADHack Sri Lanka 2016 before September 24.