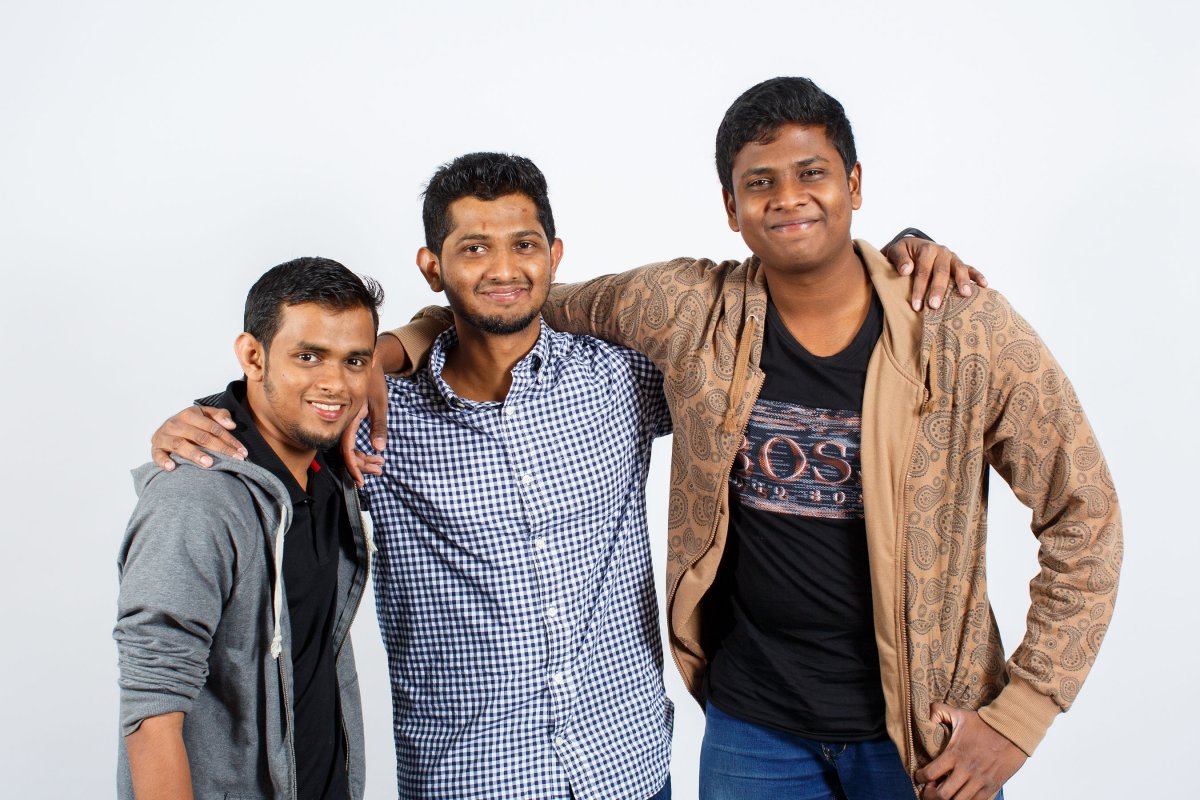 It's a comfortable 25°C in Sydney. The sun is out and it's a beautiful day for strolling along the streets. That's what quite a few people are doing with their flat whites and Ray-Bans. That is except for a room full of students in the Microsoft Reactor Sydney who want to change the world. But first, they have to learn that it's not just about the perfect algorithm and good intentions. They have to learn that a startup is a business, that there are stakeholders, investors, customers, and finances to deal with. They have to learn how to pitch, overcome the dreaded fear of talking to people instead of computers, and tell their story while being authentic at the same time. It's a tall order, but they have help.
The Microsoft Imagine Cup has been running for 17 years. It is a global competition for college students with great ideas to change the world, not just with a fancy idea but with one that is actually practical and marketable.
It is also a melting pot for Microsoft to get hold of the next generation of ideators and entrepreneurs. Dangle the prizes, the fame, and all expenses paid trips around the world and you have enough incentive to gather together the future of tech and business from the whole world in one 4.5 star hotel room. It's genius. Almost nefarious—except it isn't.
The reps we spoke to couldn't think of any piece of technology that they have acquired from the teams, though some of the previous participants have joined Microsoft.
Under Nadella, Microsoft is very open. It's obvious. Over the years, this openness has filtered down through the company, and it can be seen.
With the Imagine Cup, Microsoft is playing the long game. They are not trying to acquire, which is what many competitions are trying to do, like ants trying to get a bite of a pie before it all finishes. What they are trying to do, and which they quite openly state, is create partnerships.
All the teams build their projects using components of Microsoft tech, like Azure. They deploy their machine learning algorithms, their data analysis and their technology on Azure. If they win, they get credits to use Microsoft tools. They get business advice, mentoring, and access to customers through Microsoft. By the time they're done, they've built a relationship with Microsoft and with each other. This familiarity is not an unhealthy codependency like one would have with a bad boyfriend or an overly attentive investor, (same thing?) but a connection that is also open.
The competition is useful to the students because of this. They get access to tech, to mentorship, they get training and exposure, and they get to meet each other, which is probably one of the biggest advantages of it all: a broadening of the mind and connecting with your contemporaries across the globe. The teams rarely share a language with each other, but they do share passion. Algorithms cross boundaries fairly easily.
The Straw Hats
Sri Lanka has been part of this competition with regularity, even getting into the finals in 2016. This year, The Straw Hats from the University of Moratuwa made it to the regional finals. Besides being anime fans, as can be guessed from their name, Saif, Sajeer, and Inzamam are also fourth-year Integrated Computer Engineering students. Applying, almost on a whim, The Straw Hats not only qualified but also got their teachers to postpone their examinations till the competition is done—an early win there.
Once they decided to apply, they spent considerably more time on it than they spent coming up with their team name.
During conceptualisation they were inspired by Irfaz Hafiz. Irfaz suffered from a rare condition called Duchenne Muscular Dystrophy since the age of four, which kept him bedridden for most of his life. Despite it, he's written three books, typing out each letter laboriously on his phone. He gained international fame when Nas Daily, a hugely popular Facebook video content creator featured him on his channel, calling him 'the most inspiring man'. Sadly, he passed away from his condition two months later.
The Straw Hats wondered what it would be like if differently abled people could operate their smartphones with their minds. They started researching.
The Solution
Over the course of three weeks, they spent their days reading research papers, coding and building a prototype. The technology is not new, but it's notoriously difficult to implement and expensive to produce. The Straw Hats felt they could do it simpler and cheaper.
They got a friend with a 3D printer to let them print a device that the user wears on their head. It looks like a bicycle helmet, but with more holes. To the helmet is attached electrodes which are connected by wires to a microcontroller. That's the hardware component. The software consists of a mobile app that has several sub-apps like messaging and music built into it. These apps are all controlled by the headset. But these aren't even the most complicated parts of the project.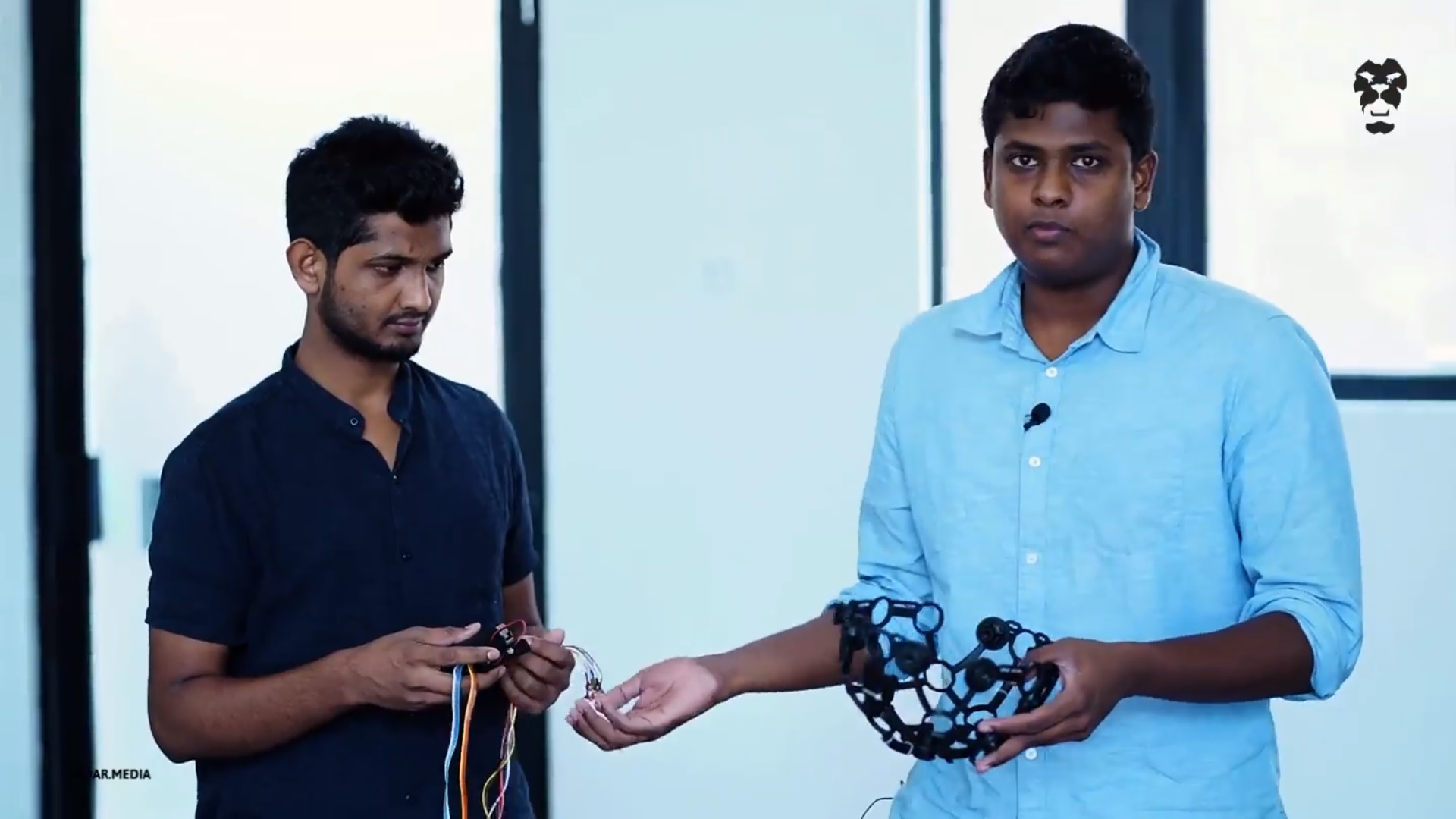 The microcontroller sends the signals it receives to the Azure cloud. There, the signals are processed by a machine learning algorithm. The algorithm has been trained to interpret signals into one of four basic commands: left, right, forward and back. To activate the commands, the user has to think of, but not actively perform, certain actions. They have to think of moving their left arm, right arm, left leg or right leg. These are difficult to interpret through EEG readings, so the machine learning algorithm has to be trained to recognise these signals. They did this through hundreds of readings they collected from themselves and one unsuspecting roommate.
At this point, phrases like 'convolutional neural network' are thrown around. The team had to refine their algorithm to detect with ever increasing accuracy what command the user was thinking of. The more the user used the device the more accurate it became.
The Competition
There were 12 other teams from the region, and their projects were diverse. Ranging from social media analytics to urban farms and railway robots, the projects were incredibly innovative and thoughtful, and the competition was stiff. The teams were comfortable with their tech, but not so much with business plans and presentation skills, but they were given a crash course in it before the competition.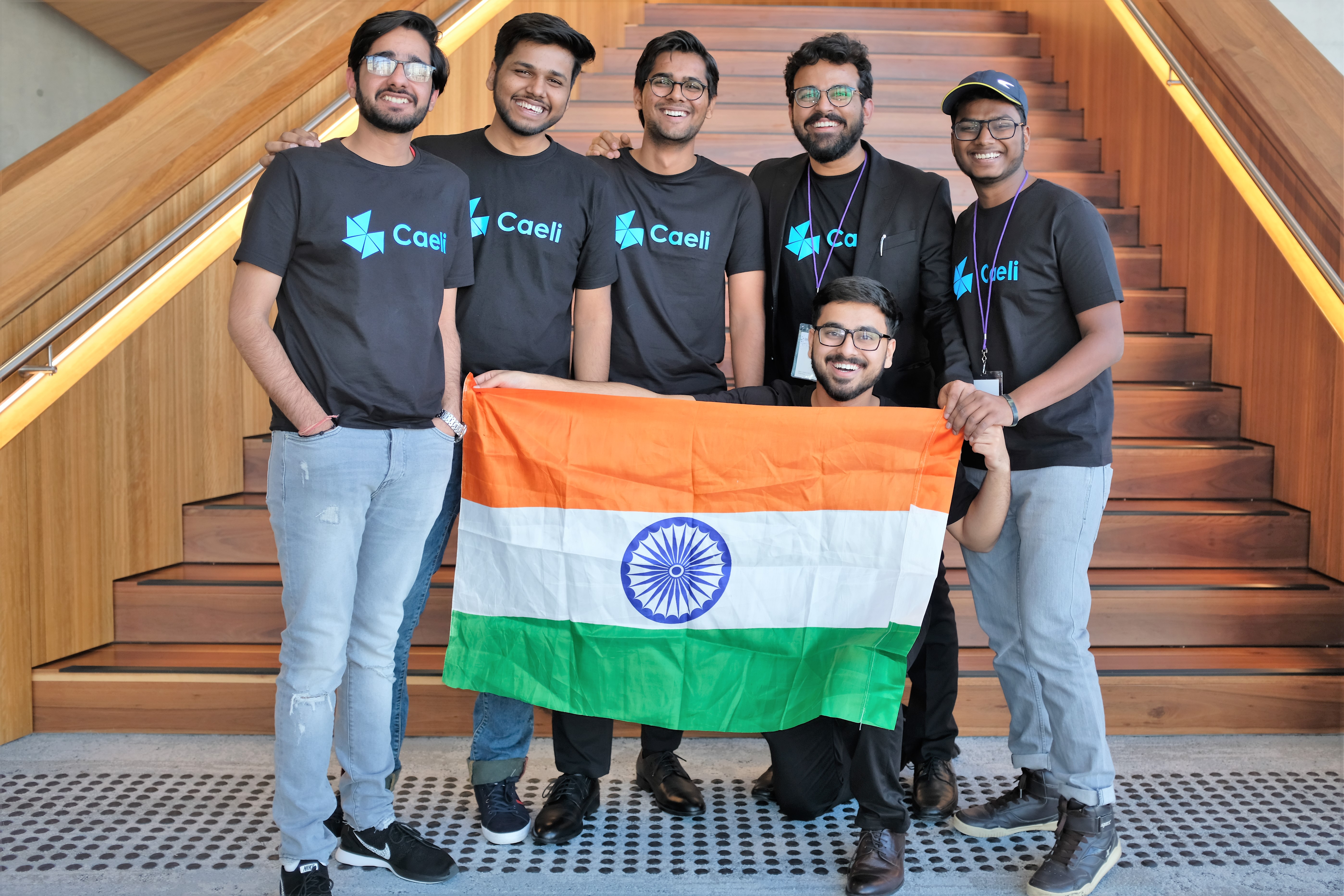 All the teams acquitted themselves well, and it was heartening to see such ambitious ideas and potential. But there could be only one winner, and that was team Caeli from India, who built a smart drug delivery mask specifically designed for asthmatic and chronic respiratory patients. Second was RailinNova from China with their rail inspection robot, and AidUSC from the Philippines with their water contamination detection app. All three teams that made it through had something in common. It wasn't just a really great idea—all the teams had that—but it was a good understanding of market, customer, and of what problem they are trying to solve.
As for The Straw Hats, the journey changed them. They went from feeling that their chances of winning were slim to wondering why they didn't win. Though they didn't get through the finals, they emerged with a lot more confidence in themselves and in their project. There was nothing they had seen at the finals that couldn't be built in Sri Lanka and by Sri Lankans, they told us. It was just that the culture for innovation had to be nurtured.
The team may not have won, but we'd label that kind of attitude and positivity a win by any definition.