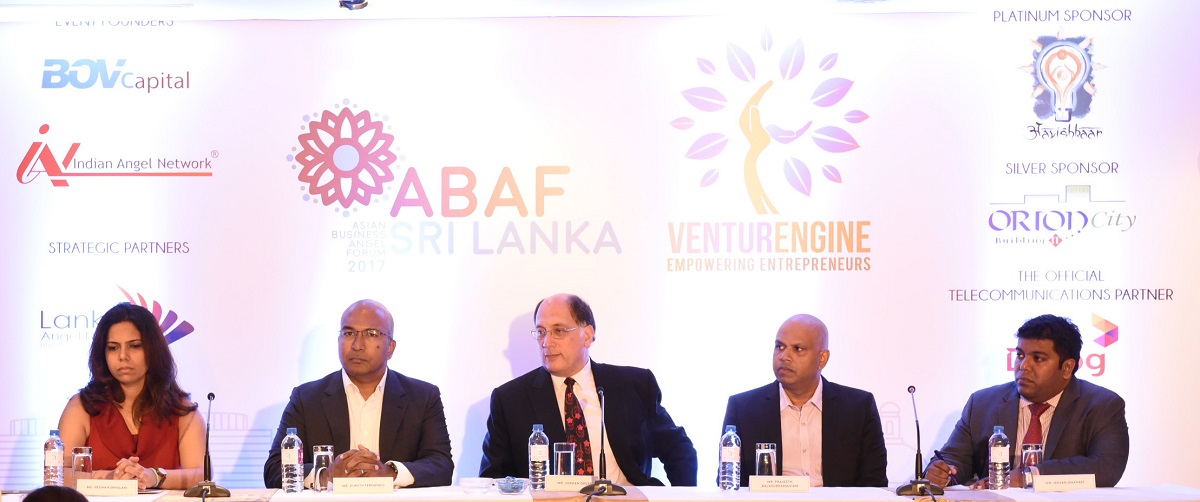 It can be hard for an entrepreneur to kick-start a business, overcoming the hurdles of finding investors, learning good business practices, and navigating their way through industries they haven't established themselves in yet. There are, however, platforms that give entrepreneurs what they need to kickstart their businesses and expand it further than they've been able to before. One such initiative is Venture Engine, an annual entrepreneurship programme launched in 2012 that aims to give business creators the multi-tiered support they need to build a successful business.
Venture Engine was the brainchild of Blue Ocean Ventures and The Indian Angel Network, and provides not just direct access to potential investors, but a programme that includes workshops from leading investors, entrepreneurs, and industry experts, and also mentoring, so that every business that comes through the programme gains invaluable knowledge whether they receive funding or not.
The companies pitch their ideas to a panel of potential investors who provide critique and insight into the pitch. They emerge from the programme with much stronger business plans and perhaps even the capital and the partners they need to grow their business.
The Process
Venture Engine is looking at businesses that are beyond the purely conceptual stage of development. They have to be generating revenue and/or have two or more users or customers on board in order to validate their concept.
Candidates that meet these criteria can then apply to the programme which follows these steps:
The open call – The programme launched on June 28 with an open call for business plans. Anyone with an existing business they want to grow is eligible to make a submission. Submissions close on August 9.
The pitch – All submitted plans are vetted by a panel of investors. The best plans are called for a two-minute pitch. There is no limit to the number of plans that may be called.
Workshops – The best plans go on to the workshop and mentoring sessions which prepare them for the next round of pitches.
Round 2 – The entrepreneurs make a detailed pitch to the panel. The top businesses are selected for the finale. There is no limit to the number of businesses that can make it to the finale.
Finale – The selected entrepreneurs make their final pitch to a panel of international and local investors followed by a Q&A session. The top three plans are awarded the main prizes.
Funding – Throughout the process, potential investors are encouraged to fund the business of choice regardless of the outcome of the finale. Entrepreneurs have complete freedom in making their choice regarding funding.
There is also a separate award category (the Impact Award) for businesses whose operations have a positive social impact.
Benefits Of Participating
There are significant benefits entrepreneurs gain from just taking part in Venture Engine 2017. Even though three teams get the main prizes at the finale, everyone who goes through the programme gains valuable training and feedback that helps them build up their businesses. These include:
Insight into business planning
Mentoring on how to structure business plans to gain funding
Access to potential investors
Networking with successful entrepreneurs
Mentoring by experienced professionals
Feedback on business models
Access to members of the private equity community
Media exposure
The workshops themselves focus on areas such as accounting and finance, the funding cycle, shareholder agreements, valuations, preparing a business plan, and many other legal and technical processes connected to starting a business.
Since Venture Engine launched in 2012, quite a number of well known companies have passed through its programme and received collective funding of over Rs. 2 billion across 25 local startups. A few of them include Omak Technologies, Takas.lk, Saraii, Glitteray, ZigZag.lk, Zacki Herbals, and Direct2Door.
Apply
Networking and becoming part of the ecosystem is very important for entrepreneurs just starting out with their businesses. Add to that the feedback and the experience they will gain, and Venture Engine is a great platform to take themselves to the next level. This year's event is also special in that finalists will get to pitch to a larger international investor audience, due to the fact that for the first time in Sri Lanka, the Asian Business Angel Forum is being held in conjunction with Venture Engine 2017.
Entrepreneurs who wish to take part can visit the Venture Engine website to learn more about the programme and see the winners of previous years. There are also a series of technical resources to help entrepreneurs prepare, ranging from financial guidelines to how to plan pitch decks.
You can send in your submissions to [email protected] by August 9 to enter Venture Engine 2017 and kickstart your new company.
Roar Tech is a digital media partner for Venture Engine 2017.
Featured image courtesy techoday.lk