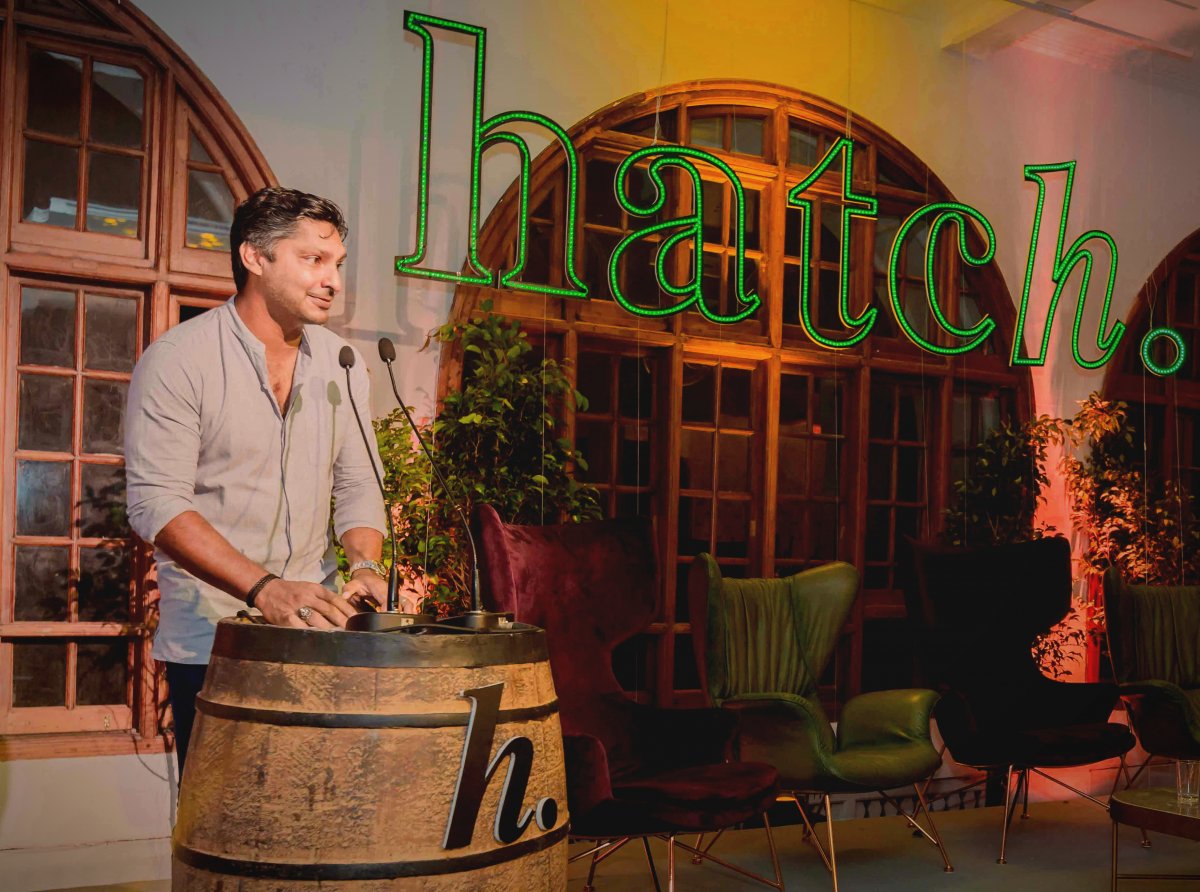 By now you know that Hatch, Sri Lanka's one-of-a-kind coworking space/incubator/accelerator has..well..hatched. And if you're a regular reader of ours, you'd also know that a grand launch event took place over the course of two full days.
Day One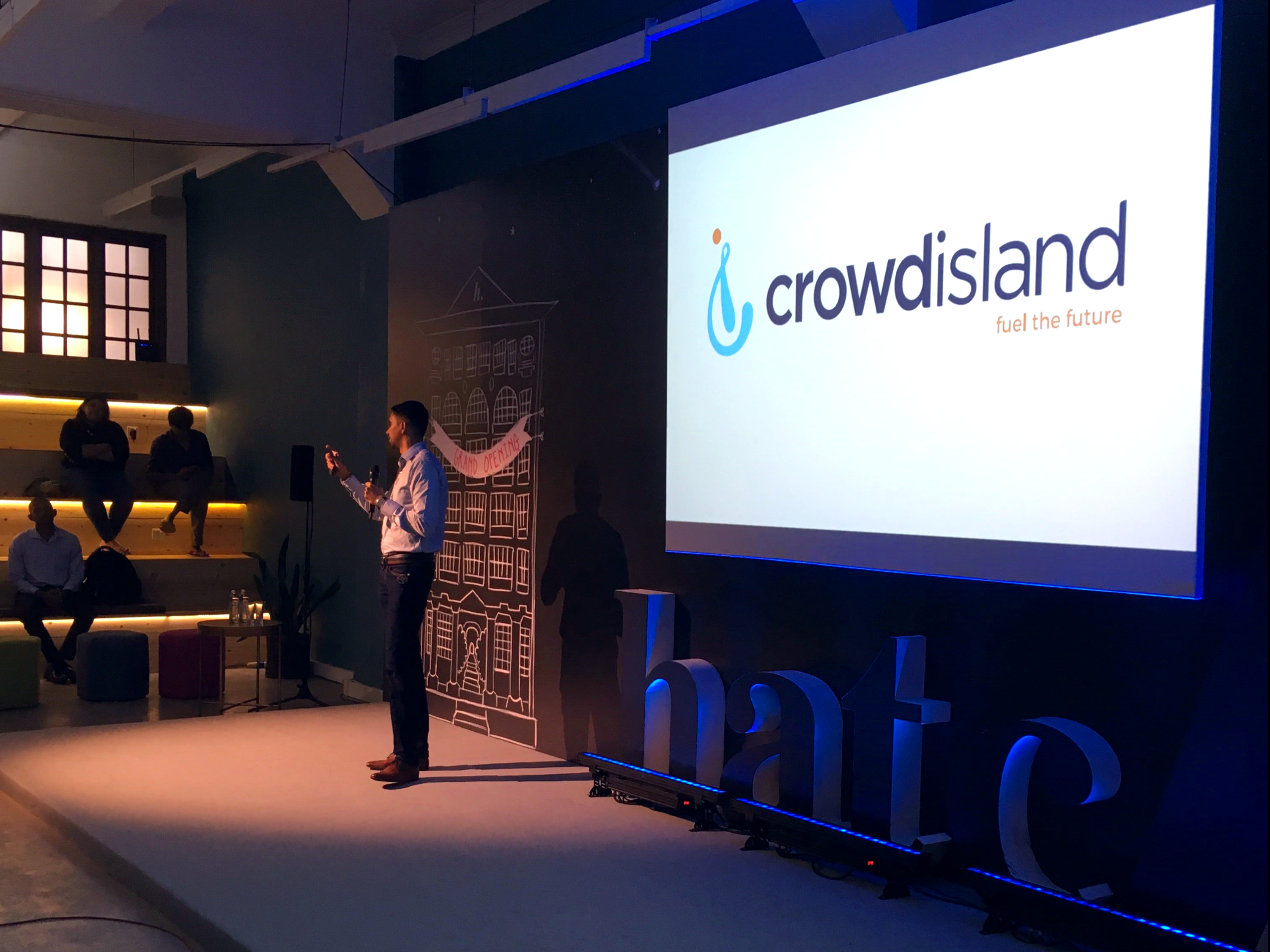 Things kicked off with a series of presentations on "Who's doing what for startups", where the aim was to summarize and highlight the various initiatives that are in progress to help develop and enrich the startup ecosystem in Sri Lanka. Some of the more important things we learned from being in the audience during these presentations is that local startup founders need to really push themselves to think and come up with global business models (since Sri Lanka is too small a market to attract serious venture capital interest), develop a mindset to collaborate and not compete, and to aim to tap into the network of the Sri Lankan expatriates who live abroad, both for funding and networking.
#SheMeansBusiness
The next event, She Means Business, was conducted in partnership with Facebook. Mr. Satyajeet Singh, Head of Platform Partnerships for Facebook in India and South Asia was present. He started off by explaining the various tools Facebook has made available for entrepreneurs, including the powerful (and free) Facebook Analytics product for businesses. With his presentation done, he invited the other panellists to take their seats on stage.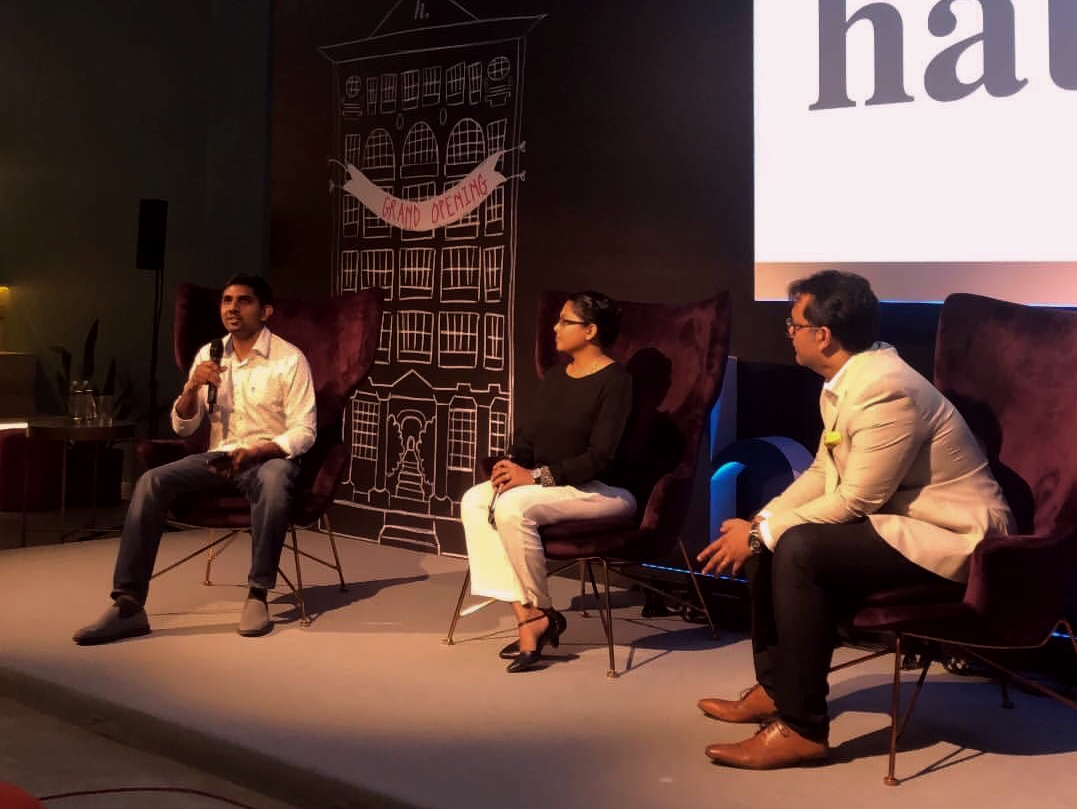 Whilst the discussion centred around the importance of encouraging female entrepreneurship, the challenges faced by female entrepreneurs and what stakeholders in the Sri Lankan startup ecosystem could do to help make things better, there were a few salient points which were emphasised throughout. One was the need for entrepreneurs and startup founders in general to surround themselves with people who they can trust, but who also challenge them. Another was the positive economic impact that can be generated by enabling female entrepreneurship, but also the need for a sound support system at the same time, which is sometimes lacking in this part of the world. Third, was the importance of building mental flexibility in order to be able to grab opportunities which come your way. The panel concluded with a discussion on the importance of diversity and how Hatch can make things even better for female entrepreneurs.
Day 1 of Hatch's Grand Opening ended with a meetup for the local Facebook Developer Community, where the topic of NLP (Natural Language Processing) was discussed, amongst other things.
Day 2
Day 2 got off to a flying start with a panel titled "The Crazy Ones" featuring some of Sri Lanka's most unconventional and daring founders and entrepreneurs including Harpo Gooneratne, Dulith Herath, Amanda Kiessel, and Raveen Wijayatilake, all trailblazers in their own right. The panellists shared valuable wisdom on how they built their careers, took risks, failed, and tried again. Harpo shared details about his life as one of Sri Lanka's first DJs, and the hurdles he had to overcome during his career as a restaurateur. Dulith, and the other panellists also shared their own experiences with starting something that has not been tried before in Sri Lanka, despite being sometimes ridiculed for it. All in all, the panellists kept the audience engaged and the Hatch auditorium overflowed with laughter. The Crazy Ones had set the tone for the rest of the day, as we would soon discover.
Dreaming Big And Bucking The Trend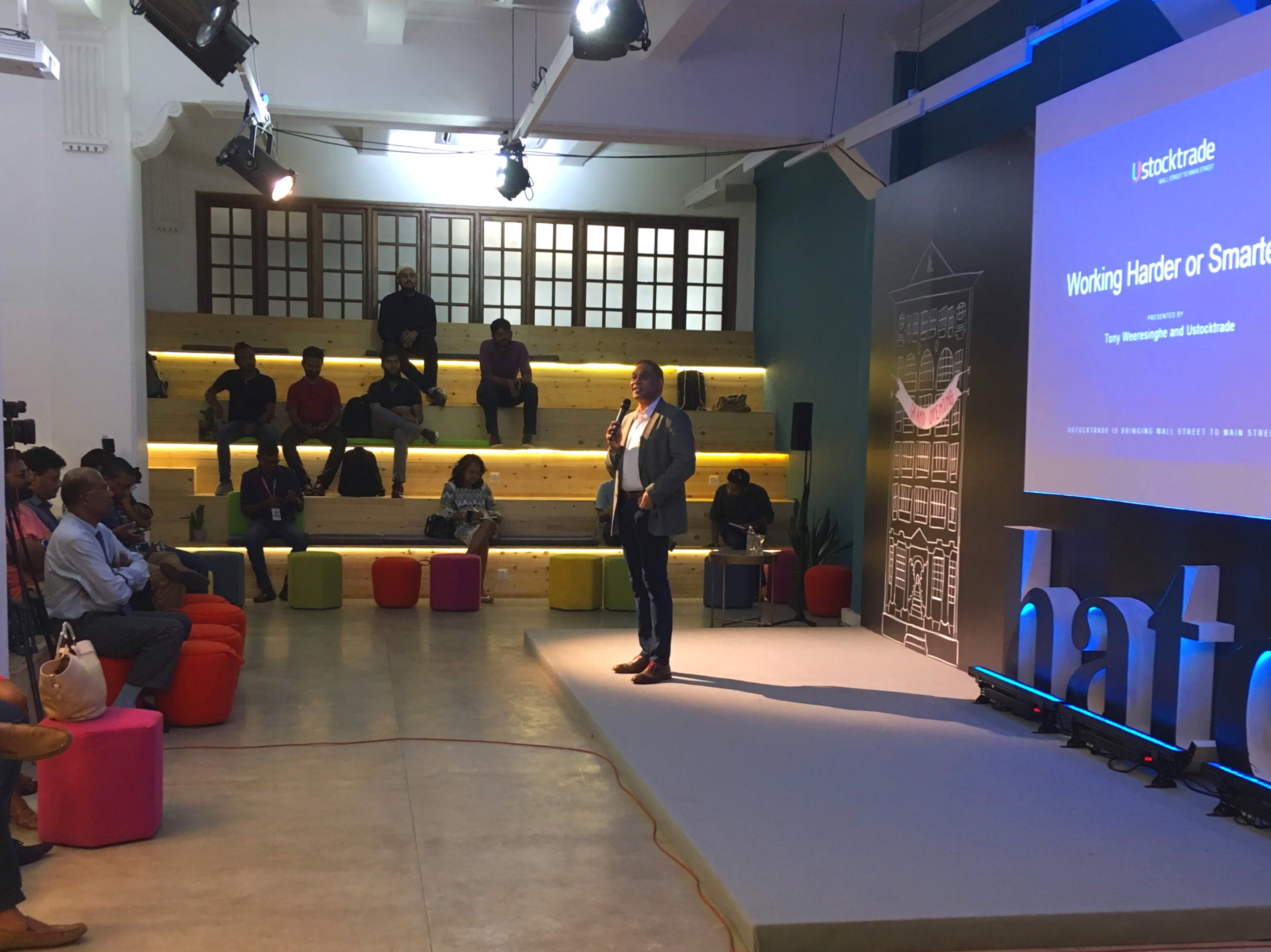 Next up was a series of talks on Smart Risk, where Tony Weerasinghe of MilleniumIT and UStockTrade fame, and Anuruddha Meddegoda, a Sri Lankan poker champion, came forward to share their stories of how they were able to break the mould and pursue something unconventional, whilst staying true to their inner compass. Tony Weerasinghe shared an inspiring story of how he started eChanelling when internet penetration in Sri Lanka was a mere 1.8%. Despite there being enough people to discourage him, he persisted and succeeded. An interesting tidbit was the story of how Tony ended up appointing as CEO, a 28 year old who interviewed for the role of project manager at eChanelling. By the time eChanelling went public, that CEO was one of the youngest CEOs of a public company in Sri Lanka. Tony's parting message for the audience was to "dream big, do the impossible, know your customer, stay focused, and remember, good business is about making a difference".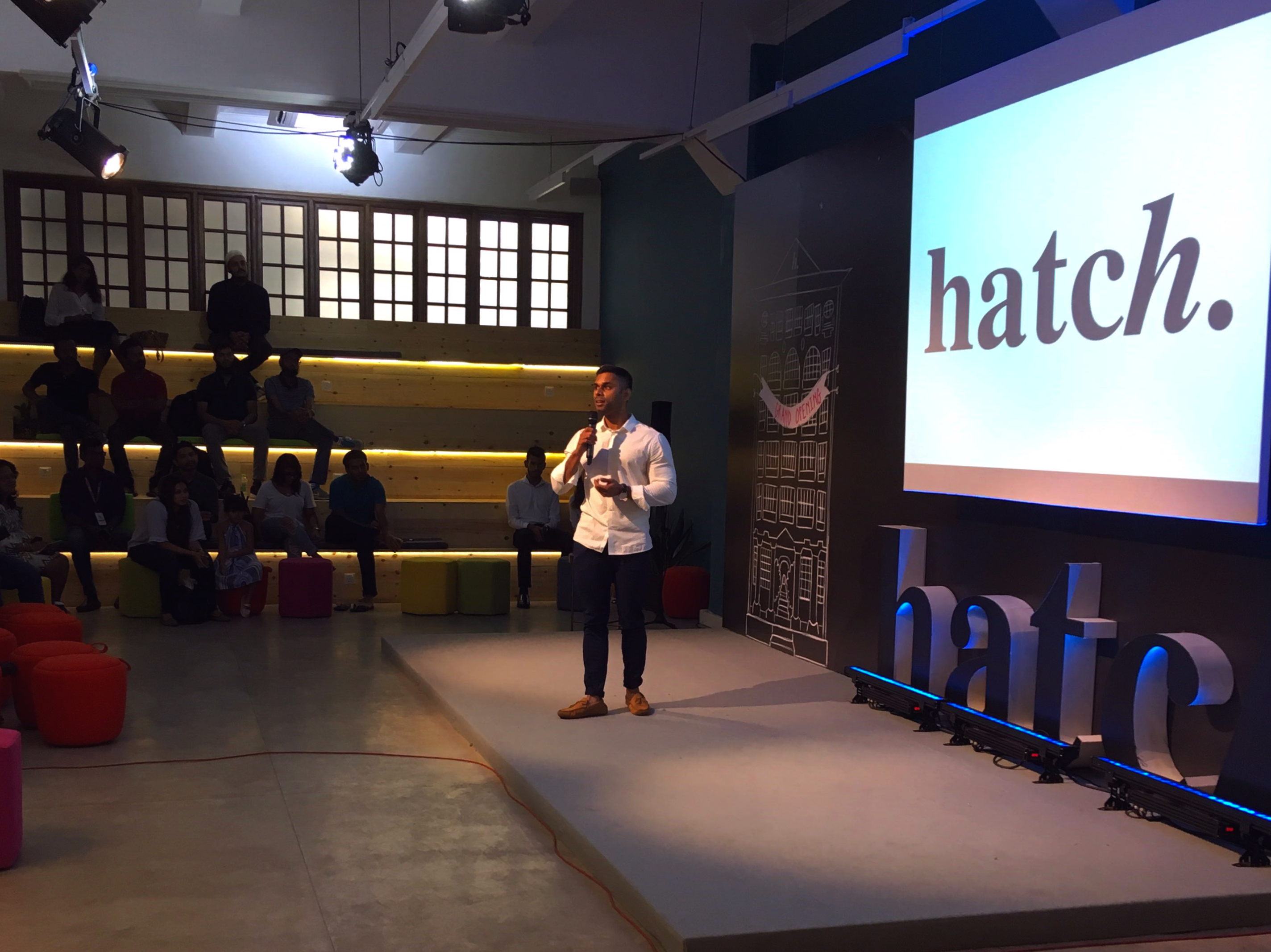 Anuruddha spoke about how he discovered his talent for poker, having always had a penchant for math. Like most, he had started playing online. After some time, he decided to become a professional poker player, something which he had become extremely good at by then. But making the switch wasn't easy. He reminisced about how hard it was to convince his parents, who naturally found it hard to understand why he was leaving aside a steady, well-paying job to pursue a game of high stakes, literally. In the process, he reminded everyone in the audience that in order to succeed, you don't have to always follow the conventional route. You always have the option to take the path less travelled.
While we listened to the speakers, a "Kids can Code" workshop was also held in parallel, and Hatch had partnered up with SLASSCOM with the aim of providing kids with a basic understanding of coding. We managed to sneak in a peek, and the kids seemed to have a fun time learning how code works. Not wanting to distract the kids with our cameras, we joined the others in the auditorium.
Impossible Is Nothing
After a few hours spent having lunch and chit chats, we shuffled into the Hatch auditorium for the last three panels, the first of which was titled "Breaking Bad".
On the panel were Khalid Oshman, a visually impaired triathlete, Dennis Crassier, his coach, and Bihan Mahadewa, who is a coding whiz kid. This panel was a true wake up call for everyone in the audience, and was also immensely inspiring.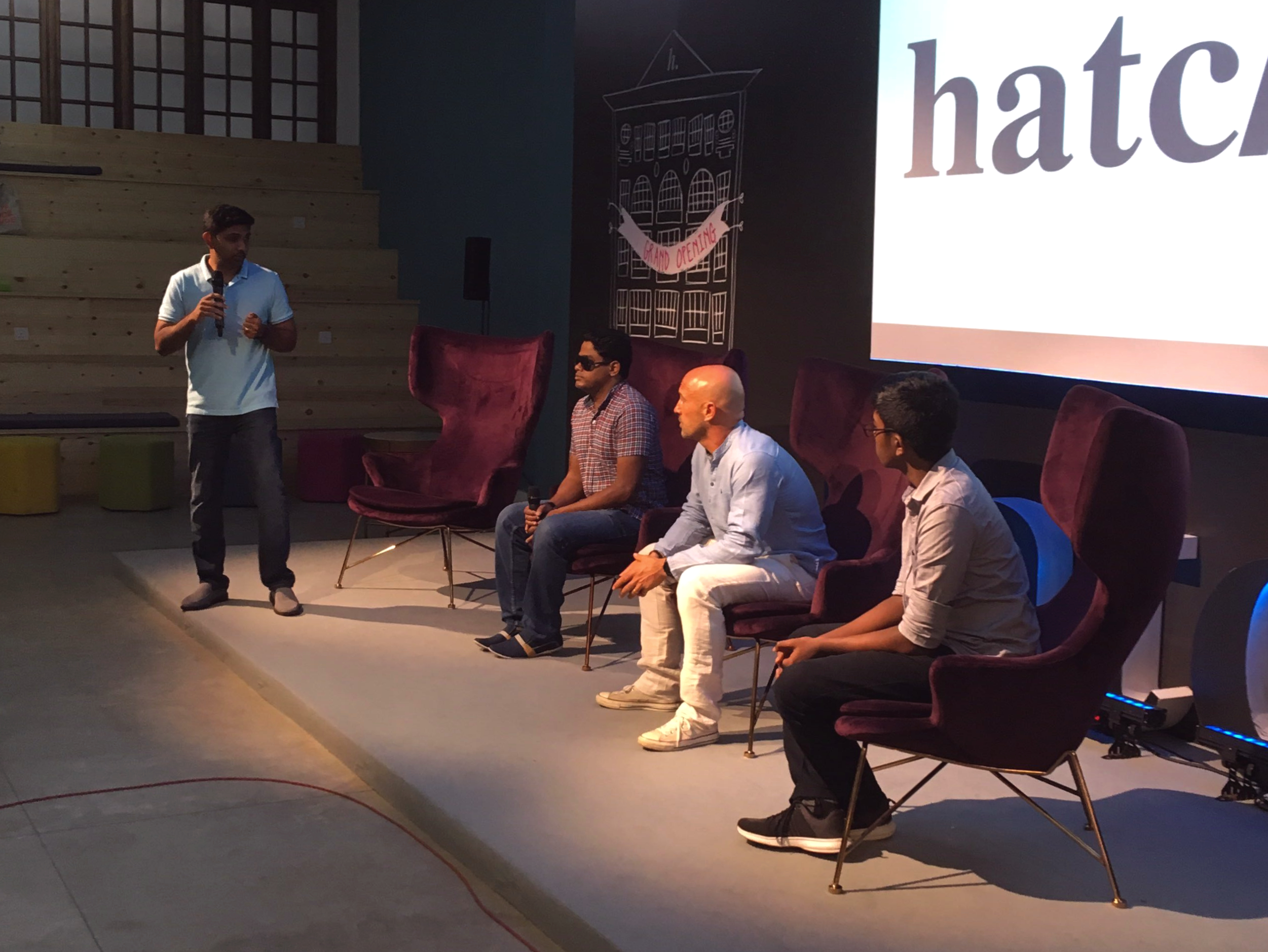 Bihan, is 16 years old. Having started playing Need for Speed as a 9 year old, he developed an interest in coding. At 11, he started learning Java. At 12, he enrolled in a software engineering degree, and now at 16, he is a graduate. Along the way, he started his own startup (at 14 years old) and last year, he started teaching coding online, and now is a teacher to 13,000 students (no, that is not a typo). He harbours ambitions to someday open a coding school in Sri Lanka.
Khalid on the other hand, lost his eyesight at 26 (circa 2011) due to medical negligence, and once realization hit, slipped into depression. After a few months however, he realised that he needed to adapt to his new situation, and resolved to live the best life he could. The first step was to complete a Mobility course for the visually handicapped which normally took a year. But with his newfound determination, he managed to complete the course within a week. Soon, with the encouragement of those around him, he took up swimming and trained under Julian Bolling, to prove to himself that he could swim despite his visual impairment. Next, he decided to participate in the "Walk for Sight" fundraiser where he walked a distance of 330 KM from the East coast of Sri Lanka to the West coast, a feat which he accomplished in 17 days. Gradually, he became a better athlete, and also represented Sri Lanka at the Cricket World Cup for the Visually Impaired which was held in 2014. A few years and more sporting events later, Khalid decided to compete in last year's Ironman 70.3 event. With 60 days left for the event, he met his coach, Dennis Cressier, a former rugby player, who eventually became a triathlete after suffering a heart attack on the rugby field aged 31. At first, Dennis was a bit taken aback by Khalid's goal, since people who intended to compete in the Ironman competition usually commence training at least 6 months prior to the event. However, after seeing Khalid's determination, Dennis agreed to coach him. 2 months of rigorous training later, Khalid completed the 2018 Ironman 70.3 event in 7 hours and 2 minutes.
Khalid, Dennis, and Bihan emphasized the importance of figuring out your passion, and when quizzed on how one goes about finding their passion, Dennis replied that being curious is a good way to get there. Being an accomplished sportsman, Dennis also went on to explain the importance of setting target and visualizing success. He also touched upon being able to build a strong mindset and mental resilience in order to deal with adversity. And in closing, all three panellists encouraged the audience to not fear taking risks, because even if you fail, you will gain invaluable experience.
Build Local, Go Global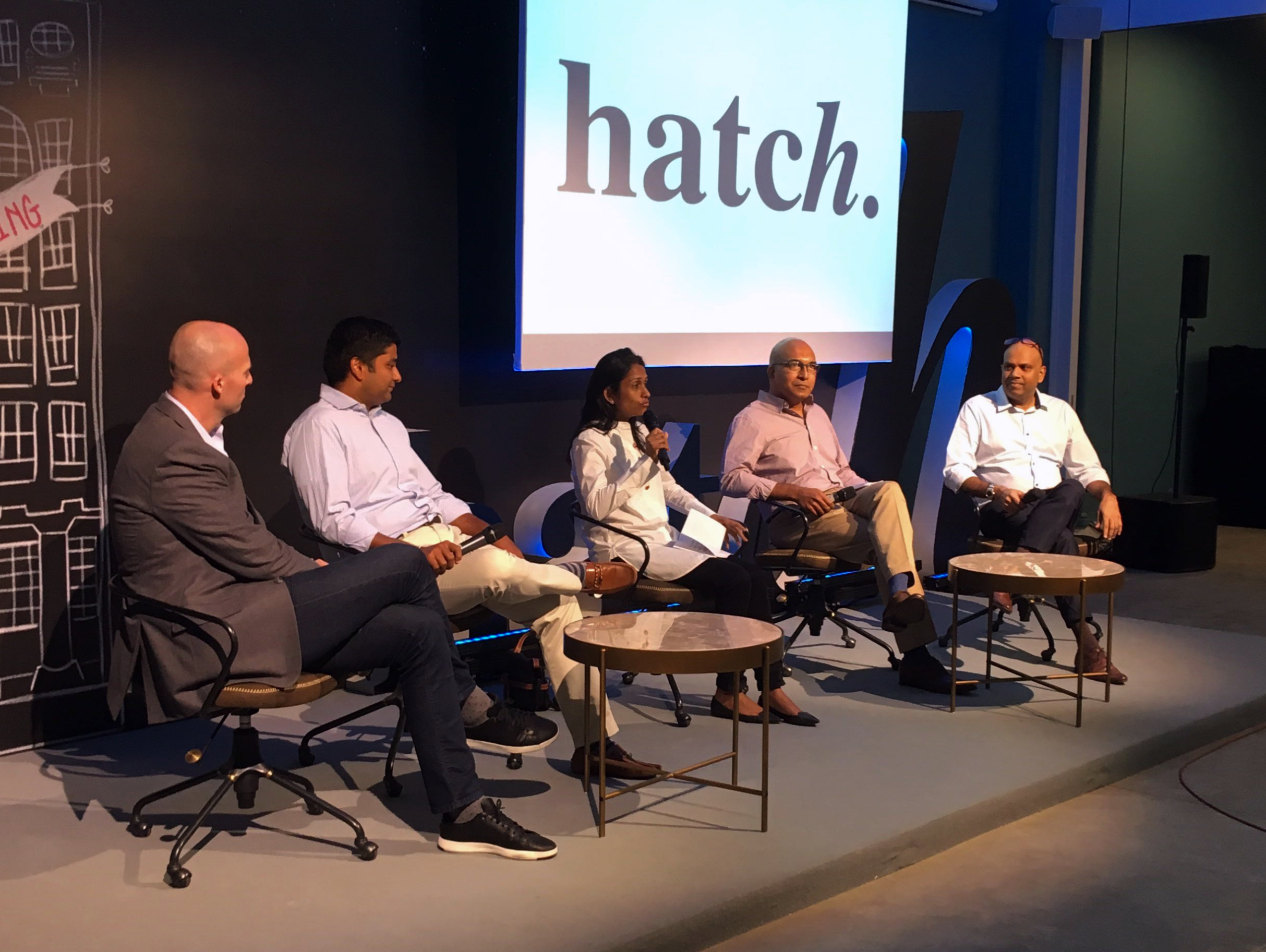 The next panel was on "Investing in Emerging Markets" and consisted of Beau Seil, Managing Partner of Patamar Capital, Dumith Fernando, Executive Chairman of Asia Securities Holdings, Hiran Embuldeniya, Managing Partner, Ironwood Capital Partners, and Prajeeth Balasubramaniam, Managing General Partner of BOV Capital.
With all panelists having first hand experience in funding startups, a packed auditorium eagerly listened to what they had to say.
A key theme that emerged during the discussion was the need for Sri Lankan entrepreneurs to build business models which were scalable beyond the geographical limits of Sri Lanka, the reason being that the local market is far too small to deliver the kind of accelerated growth startups need, and which venture capitalists look for. Another key point was the need to look at tapping into Sri Lankan expats living abroad, which was also mentioned on Day 1. Hiran Embuldeniya also cautioned founders from giving away too much equity too soon to either venture capitalists or early co-founders. He suggested looking at share vesting structures and doing a fair bit of due diligence to find the right investors for your startup, to which Prajeeth Balasubramaniam also agreed. Towards the end of the discussion, the panellists invited allowed a member from the audience to pitch to them, to which they provided feedback.
Slava's Story
With all events done and dusted, we eagerly awaited the final event, the Fireside chat with Slava Rubin, who is the co-founder of crowdfunding platform IndieGoGo.
The chat was moderated by Nathan Sivagananathan who is a co-founder and director of Hatch. He recounted how he met Slava and shed some light on Slava's early career. Slava then went on to tell everyone how IndieGoGo started, and how he realised no one had figured out how to digitize the very analog way of raising funds for charity. With his humour having the audience laughing throughout, Slava spoke of how he didn't know to explain IndieGoGo's business model at first, how IndieGoGo was rejected by 93 investors in a row, how they almost came to the brink of shutting down, and how they clawed their way up from there.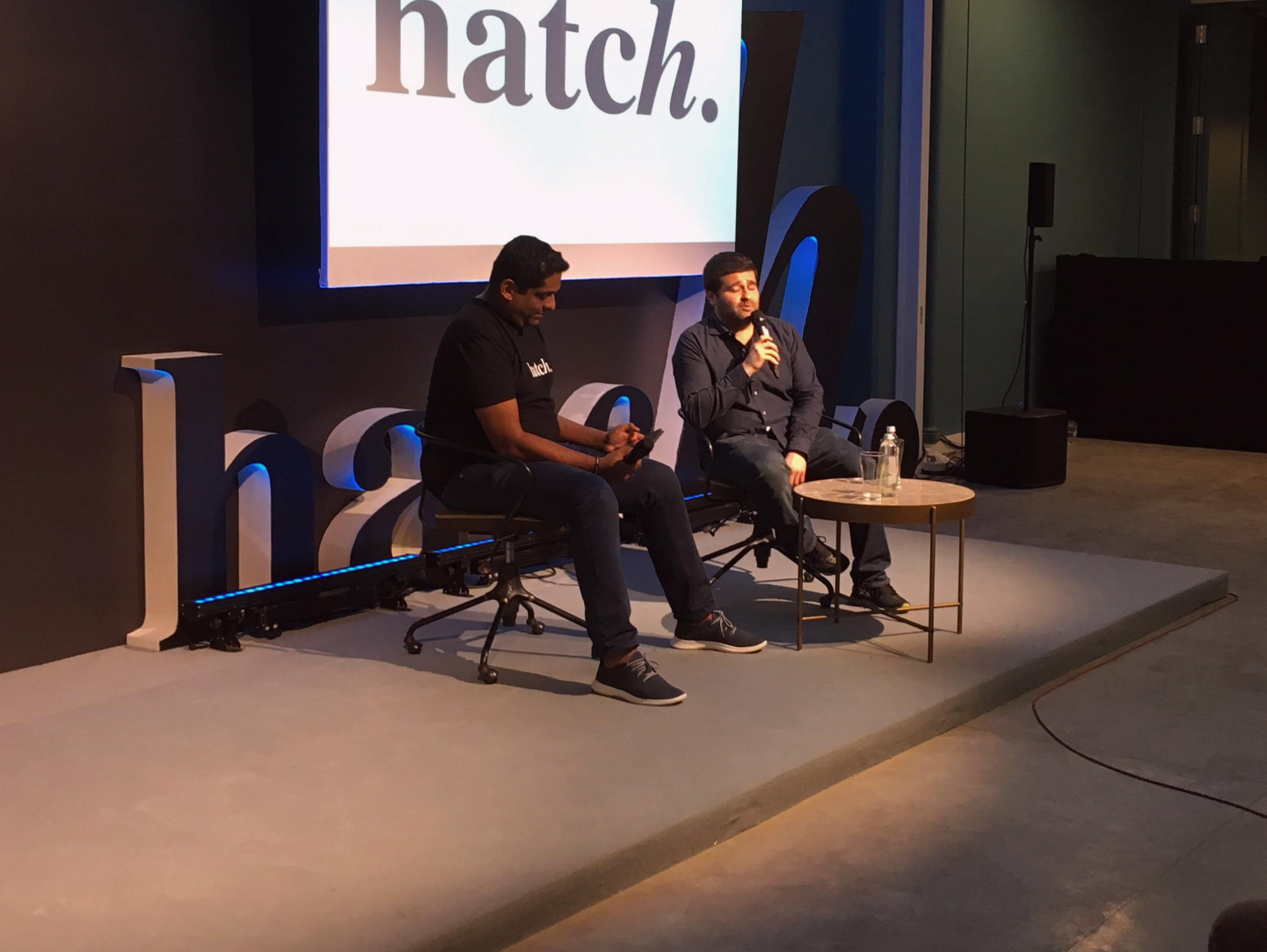 Supported by the expert moderating of Nathan, Slava recounted his experience with investing in startups, where he thinks more disruption could occur in the future (Slava thinks there are more inefficient markets which are ripe for disruption), the potential of blockchain and more.
In his own funny, engaging style Slava, advised the audience to not worry too much about any single decision, because in the greater scheme of things, there is a high chance of that decision being very inconsequential. His closing message for all Hatchers was to push themselves and to not fear failure, because as adults, we have a natural tendency to shy away from anything that has a reasonable likelihood of failure. And obviously, that is not good for progress and growth.
And so the curtains came down on two days of thought-provoking and inspiring events, which we were extremely thrilled to be a part of. Given that it's a decade since the local startup ecosystem sprouted, during which progress has been slow but gradual, enablers such as Hatch could potentially help speed things up over the coming years.