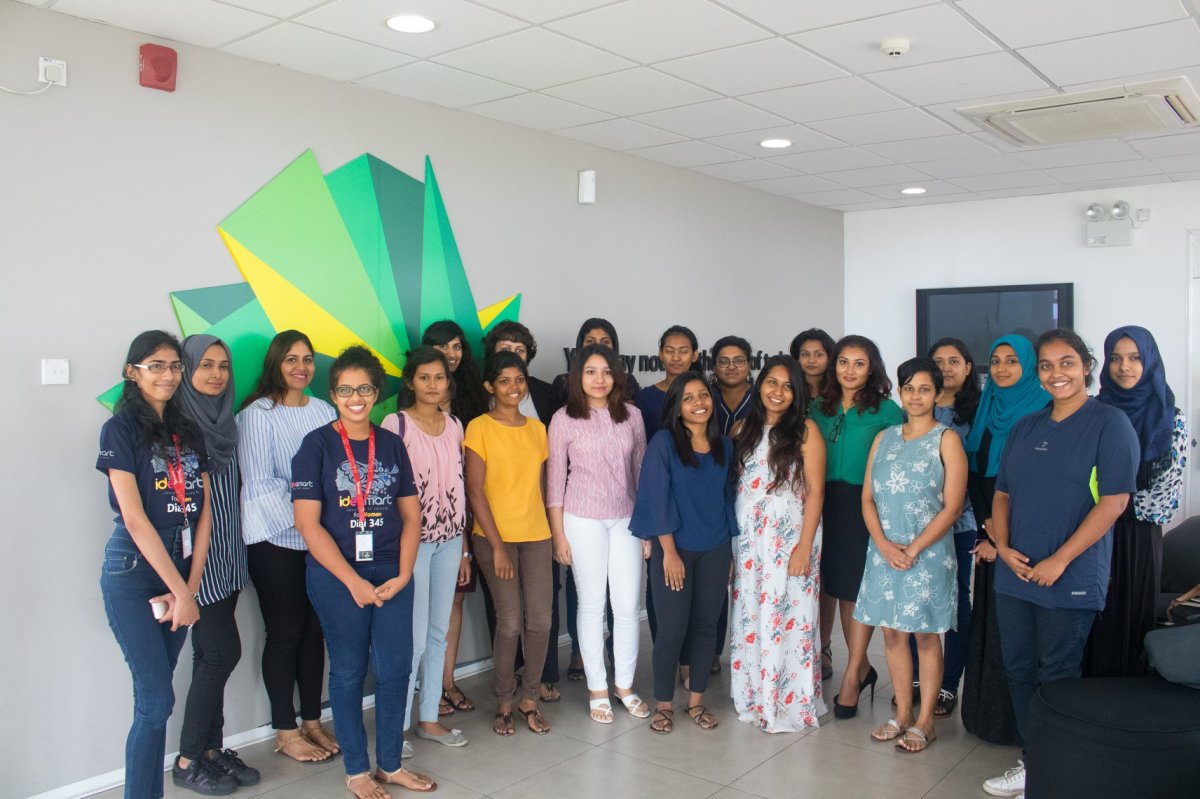 As of the last ​Start Up Sri Lanka​ 2015 ​publication​ only 4% of Sri Lankan start-ups have female founders and an overall lesser participation from women angel investors.
But we are beginning to see a positive change.
Women In Startups
Sri Lanka's growing need to drive innovation and fuel economic growth via nurturing and supporting young ventures relies on the equal contribution of women. Likewise, the active participation of women is much needed in order for a start-up ecosystem to diversify and grow.
Realizing the current gap in women in start-ups, Lankan Angel Network (LAN) together with Ideamart launched an initiative to build and support a gender-balanced startup ecosystem where women play an active role as start-up founders or active angel investors.
Angel Investors In Sri Lanka
Globally, angel investing has been applauded as a modern and engaging way for experienced entrepreneurs and professionals from the corporate sector—called angels—to connect with newly-founded ventures. Through the mentoring process, angels can share knowledge, skill, open doors and financially aid them. It is a fantastic opportunity for the young entrepreneur and their startup, but also rewarding for the angel.
LAN was established in 2012 and quickly became the largest network of business angel investors in Sri Lanka. LAN helped build Sri Lanka's ecosystem for start-ups and introduced locally the concept of angel investing. The seed funding and strategic guidance given by business angels is a key driver in enabling small scale innovative ventures to expand into larger companies. The network has been able to raise over Rs. 2 billion in seed money and follow-on funding to grow budding ventures from different sectors.
Since its inception, LAN has successfully funded 23 start-ups, and 6 of them—Saraii Village, Glitteray, House of Lonali, Endemic, PUSH, and Nithya—are led by female founders. That's an impressive 26%; something LAN and the wider Sri Lanka ecosystem should be rightly proud of.
The network also includes women angel investors such as Padmaja Ruparel, President of the Indian Angel Network, Linda Speldewinde, Entrepreneur and Founder of AOD Colombo and Fashionmarket.lk, Anarkali Moonesinghe, CEO CIMB Investment Bank, Shehara Jayawardana, the Group Joint Managing Director of McLarens Group and Tamara Dunne, Project Director at Unity Group (Singapore).
LAN is now looking at expanding its network to invite more women from the corporate sector to actively engage in mentoring and funding start-ups.
Ideamart
Ideamart is an application development platform architected by Dialog Axiata. Crowned winner of the Global Mobile Award for 'Best Technology Enabler' at the 2015 Mobile World Congress in Barcelona, it provides Mobile Network Infrastructure via APIs through an easy to use web interface to Sri Lanka's mobile application and content development community. Empowered by this platform, professional as well as new application developers, alongside small and medium entrepreneurs as well as tech start-ups, are able to showcase their innovations to mobile consumers across Sri Lanka and convert it to a revenue generating tool. Starting from Dialog network APIs, ideamart expanded to Hutch and Airtel networks as well, enabling application developers to access those telco APIs.
Ideamart for Women is an initiative that focuses on empowering female developers and entrepreneurs to utilize the Ideamart platform and provide a service to mobile consumers and to help reach a broader customerbase.
#IAMHER
#IAMHER was established with the mission to encourage women to actively engage in start-ups step by founding innovative and scalable ventures, or mentoring and angel investing in such ventures.
The main event under this initiative will take place on Sunday, 8​th​ April 2018 from 9.00 to 1.00 pm at the Dialog Auditorium, Colombo 02, and will host panel discussions with some of the key enablers of startups and women entrepreneurship in Sri Lanka.
The list of speakers promises to be truly inspirational:
Linda Speldewinde, Patron Member, Lankan Angel Network
Arj Wignaraja, Board Member, Lankan Angel Network
Indira Malwatte, first female Chairperson of the Export Development Board
Lakmini Wijesundera, Co-Founder/CEO, Iron One Technologies
Chithranganie Mubarak, Former Chairperson, ICTA
Anoji de Silva, Partner, Ernst & Young
Seven passionate female entrepreneurs will be joining the discussion to share their startup experiences. The main event will also include a pitch session opened to five shortlisted women-led startups who will pitch to a panel of investors for funding and mentorship opportunities.
To support this initiative, a workshop was held on Saturday, 31​st​ March at the Dialog Training Center in Colombo 02. The workshop intended to provide knowledge on new technologies, and the optimum utilization of it to grow their businesses, as well as insights to startup funding and preparing an investor-ready pitch deck. A special demo pitch by Naafiah Saleem and Aleesha Thavarajah, Founders of Plush Box, which was a top ten finalist at the 2017 Venture Engine programme, was also conducted during the workshop.
The #IAMHER main event is supported by event sponsors, Glitteray.com in collaboration with Women In Engineering (WIE), and gifting partner, PlushBox.
Roar Media is the Digital Media Partner for #IAMHER.
For more details on the programme and registration, visit the @IAMHERSriLanka Facebook Page.
Cover Image – The team behind the #IAMHER initiative with workshop attendees.