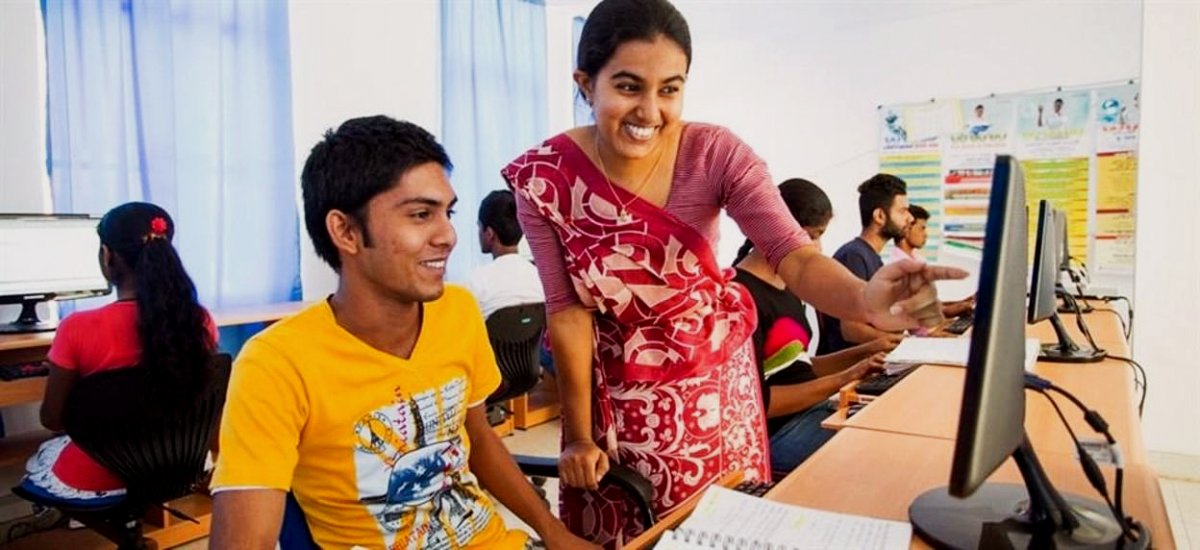 With the advent of fast and affordable internet, Sri Lankans intending to educate themselves on all things technological have a ready path to do so. Today, a Sri Lankan student aspiring to become a web developer can learn everything he needs to, thanks to the internet. High quality online courses with well-produced videos are more accessible since we don't have to put up with video buffering that takes ages. Aspiring graphic designers can happily seek inspiration from sites such as Dribbble and Behance without worrying about a gigantic internet bill. A regular tech geek doesn't have to pause a video and disconnect because someone else in the family wants to use the landline to make a call.
Whilst those born after the turn of the century may not be able to relate to the above, everybody else definitely can. Broadband only started taking off in Sri Lanka during the mid-2000s, but even then, it cost a pretty penny to obtain a connection. The fast speeds of today and the (relatively) large data quotas were unheard of. Yet, Sri Lanka still managed to have a small, but vibrant community of tech addicts who tried their hand at a lot of different things. Even 'Jamis Banda', one of the first games to be developed in Sri Lanka, was released circa 2008, a time when ADSL connectivity was a big deal. Surely then, the lack of infrastructure was not enough to hold back a bunch of determined (and hopeful) Sri Lankans living through a civil war.
In such a backdrop, how did Sri Lankan tech geeks and enthusiasts keep abreast of global technological developments?
We took a trip down memory lane to reminisce about how we kept up with the fast pace of tech in the good ol' days.
Wijeya Pariganaka
With access to online materials being extremely limited, it was offline mediums that brought tech to the fingertips of Sri Lankans around the country, and Wijeya Pariganaka was the best known of them all.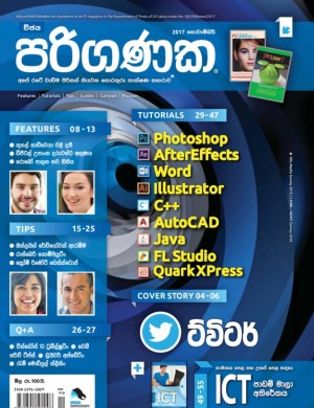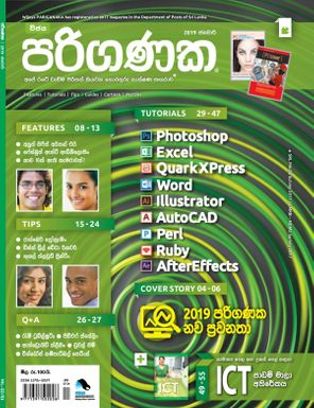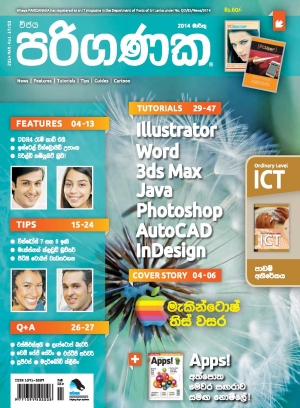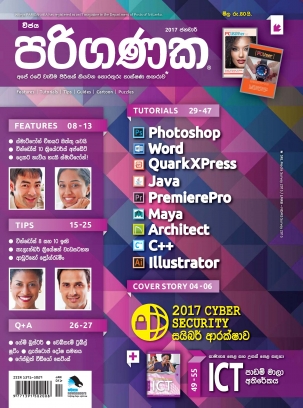 A magazine that is still being published even to this day, Pariganaka was a well-researched, and well-written tech magazine. At Rs. 50, it was affordable, too. Wijeya Newspapers, who were the publishers of this magazine, had managed to build up a good team of writers and contributors who were able to keep the magazine peppered with features, news items, and lessons, issue after issue. I remember learning Fruity Loops and going on to win a digital music production competition thanks to the lessons featured in the Pariganaka magazine.
Since the magazine is still being published on a monthly basis, we can only assume that it has a loyal base of readers even to this day.
Ray And Roo Magazines
Ray magazine and its competitor, Roo, practically pioneered the art of launching e-magazines in Sri Lanka. The magazine's content was compiled in the form of an interactive Flash-based app and burned onto CDs, which were then made available for sale. For just Rs. 100, you got 'Tips and Tricks', 'Free Software', and 'IT Lessons'.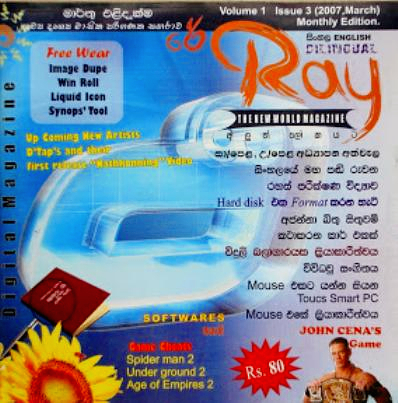 In an era where print was popular, a magazine on a CD was quite novel and sold like hot cakes. The companies which created these magazines made a smart move by making the CDs available in a wide variety of shops, both big and small – book shops, video rental stores, computer shops, you name it – Ray or Roo was available. Even CD shops in Pettah stocked them, and saw brisk business from school kids who had managed to save up Rs. 100 from their pocket money.
Back in the day when we all used Symbian phones and had meagre data quotas, this was quite a good deal.
The Foreign Magazines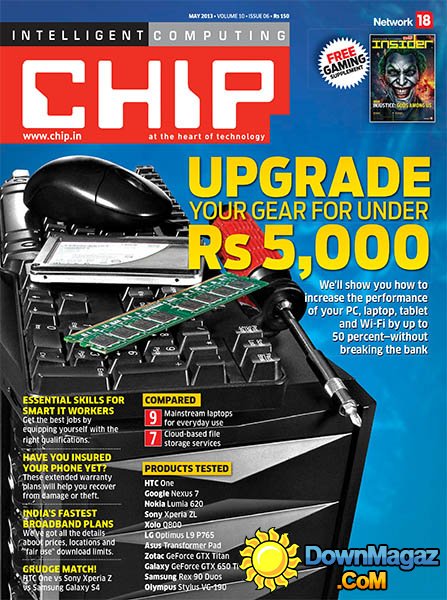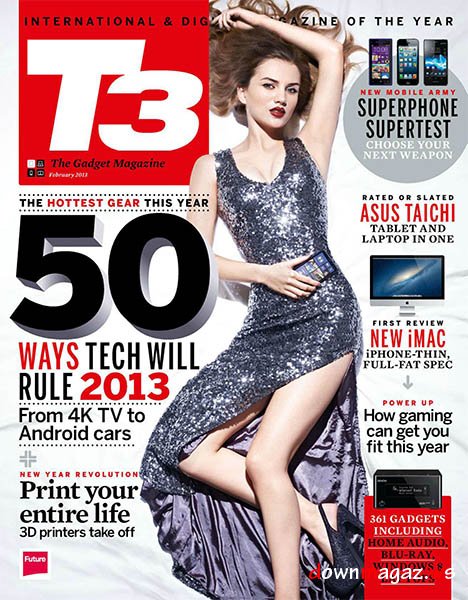 Major bookshops, such as Vijitha Yapa and Sarasavi, sold foreign IT magazines such as CHIP and T3, which typically sold for Rs. 350 and up. Though commanding a steep premium compared to the others on this list, these foreign mags were crammed with material, with pagecounts running into the 100s. CHIP in particular was famous for bundling a free DVD that was full of games and software, which were quite attractive for a youngster with a poor internet connection. The foreign magazines didn't usually have lessons, but they were full of futuristic articles that exposed local readers to how IT was shaping the lives of people across the world.
The e-Nenasala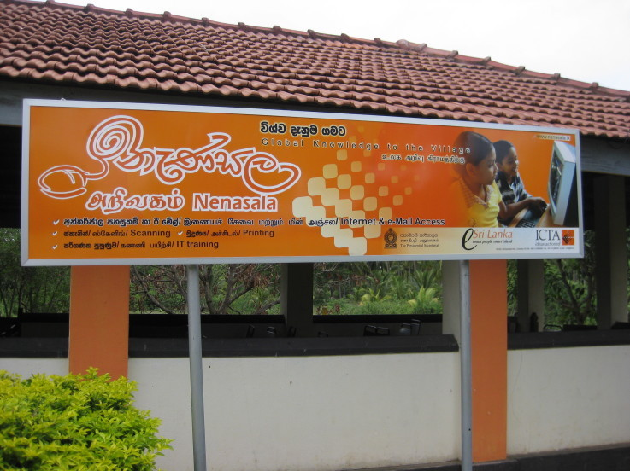 Conceptualised and implemented in the mid-2000s, the e-Nenasala (or simply Nenasala, as it is known now) was an initiative that was far ahead of its time. ICTA Sri Lanka partnered with the Government to build out a network of kiosks around the country through which citizens could access the internet for free. Back then, internet penetration in Sri Lanka was a mere 1.8%, and an initiative like this, whose aim was to help bridge the digital divide, was nothing short of visionary. Despite the naturally low usage rates, the project event went on to win the 15th International Access to Learning award by the Bill and Melinda Gates Foundation. And no matter how you look at it, the idea deserves fair praise for helping to expose rural Sri Lanka to IT, even in a small way.
In an environment where information wasn't quite plentiful and as easy to access as it is today, it is remarkable how Sri Lankans were still able to keep abreast of new developments in the IT and technology sector, thanks to the efforts of a handful of dedicated individuals. Perhaps they didn't realise this back then, but their efforts helped generate interest in tech amongst an entire generation in Sri Lanka.