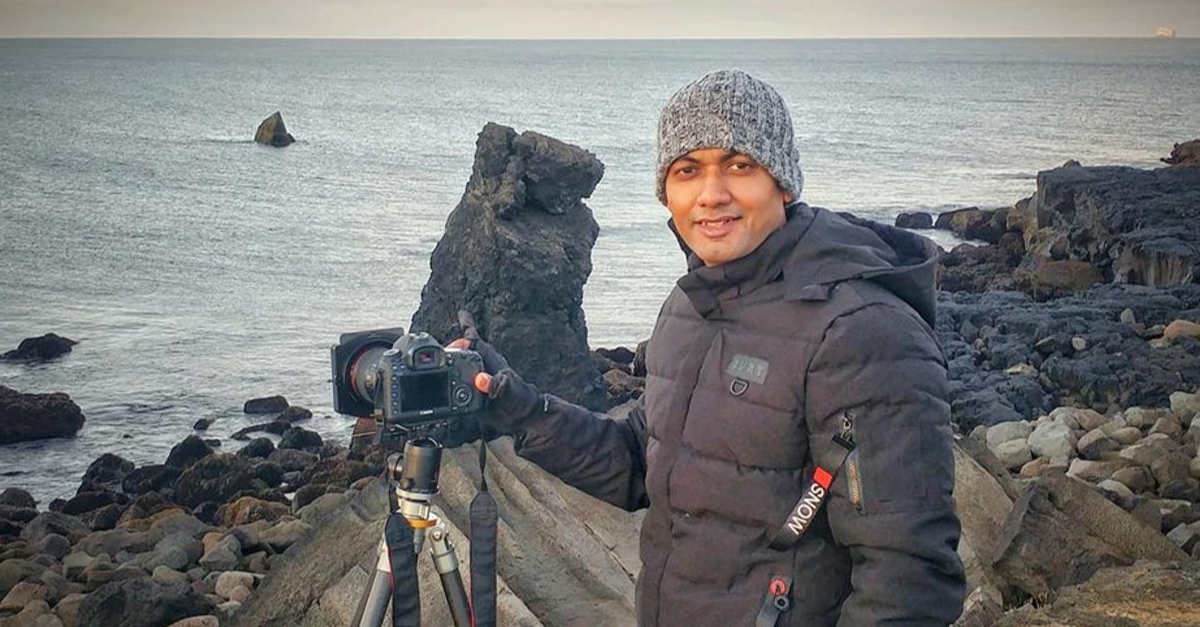 How I Work is a new series where we ask a diverse array of individuals about the tech choices shaping how they get their work done.
Balancing a full-time job and a time-consuming hobby can be tricky. But Priyantha Bandara has got it all figured out.
A management professional working in Sri Lanka's telecom sector, Priyantha is arguably more popular as "that Sri Lankan photographer who takes amazing landscape and travel photos".
By day, Priyantha spends his time at work, and has been doing so for the last 20 years. Armed with an MBA and an HND, he is extremely good at his job. But our focus today is on his other passion: photography.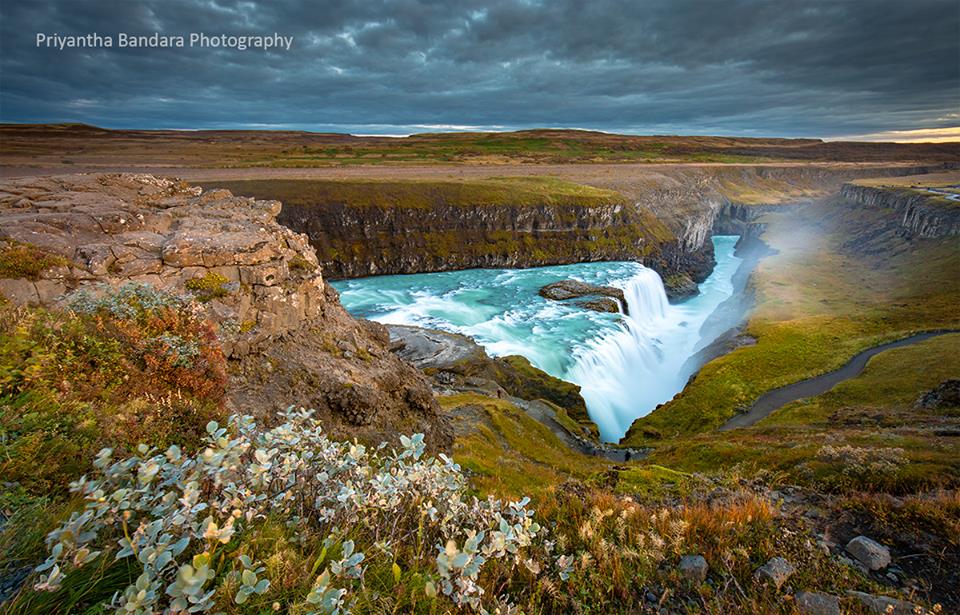 Over the last 10 years, Priyantha has dedicated a lot of time towards perfecting the art. And the results speak for themselves. His work has been awarded, published and exhibited all around the world. In 2016, TopTeny, an online magazine based in New York featured featured Priyantha in a list of "Top 10 Best Travel Photographers in the World". In 2017, ROL Cruise, a luxury cruise agency in the UK also named Priyantha one of the "Best Travel Photographers of 2017". His photos can be seen on his Facebook page.
Name: Priyantha Bandara
Location: Malabe, LK
One word that describes how you work: Meticulous, as I give a lot of attention to detail in my photography.
Current mobile device: LG G5. I love it due to its dual cameras, out of which one has a super wide angle lens. It lets me capture beautiful landscape and architecture photographs on the go.
Current primary computer: Apple iMac 27" inch with Mac OS Mojave
What's a regular workday like?
My day time is almost entirely consumed by my office work. It's filled with meeting internal and external clients, strategizing and running various projects.That leaves me with the nights and weekends to concentrate on my photography.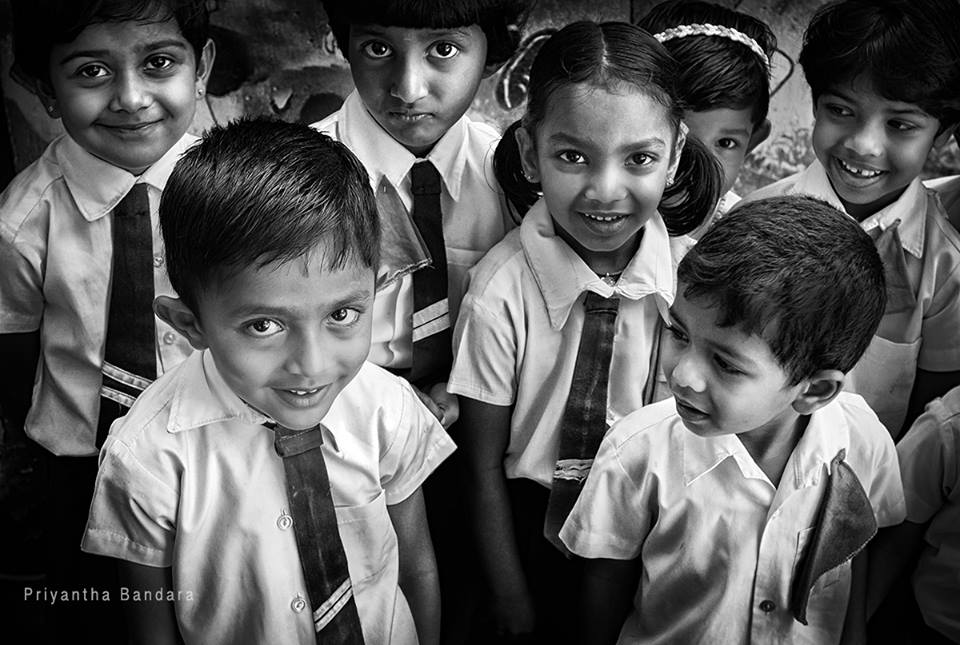 I spend some time learning and experimenting with new techniques. Then I also have to finish editing the photographs which I've captured. Occasionally, I also make time to read and discover new trends in the field. I do get quite a few emails and messages from clients and other photography enthusiasts, so I attend to those as and when possible.
How do you find the time to do photography?
Whenever there is an opportunity, I go after it. This could mean going out of Colombo or somewhere else, for any reason. And often, it's quite spontaneous.
But for more serious work, I plan out the days and times carefully to capture the exact photographs I have in mind. When planning is done well ahead, it's easier to allocate time for work, family and photography without having to make any undue sacrifices.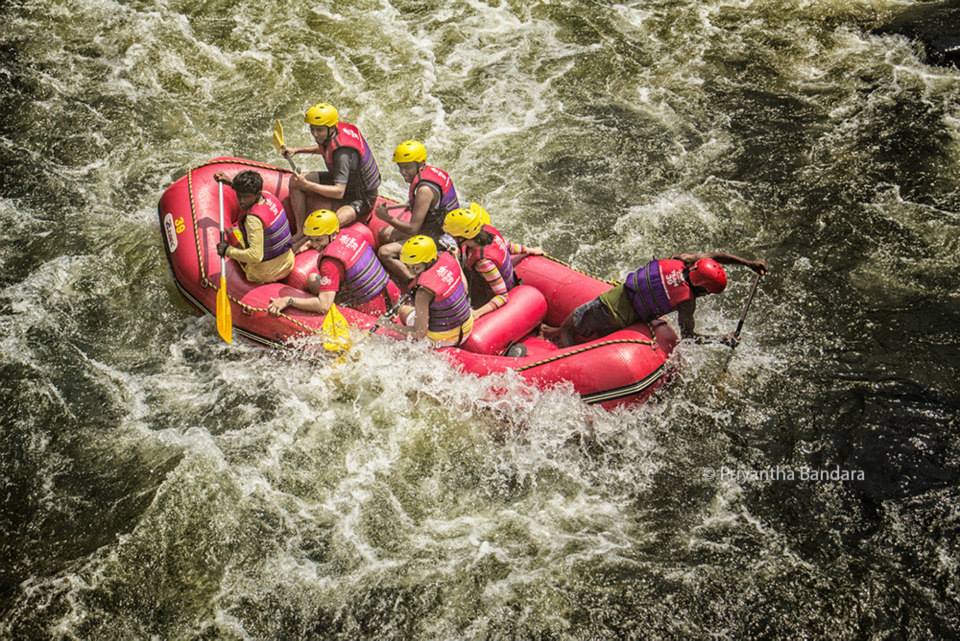 Photography is a demanding and strenuous activity. How do you stay fit, at home and on the go?
The nature of landscape and travel photography is such that it is physically and mentally
strenuous. What keeps me going my passion. There's quite a bit of truth in the saying that when you doing something you love, you don't feel tired.
Recently, I was in Iceland for a 10-day long landscape photography shoot. The lack of sleep and tight shooting schedules in harsh weather conditions drained my energy. But the novelty of the experience and my innate passion towards the art kept me going.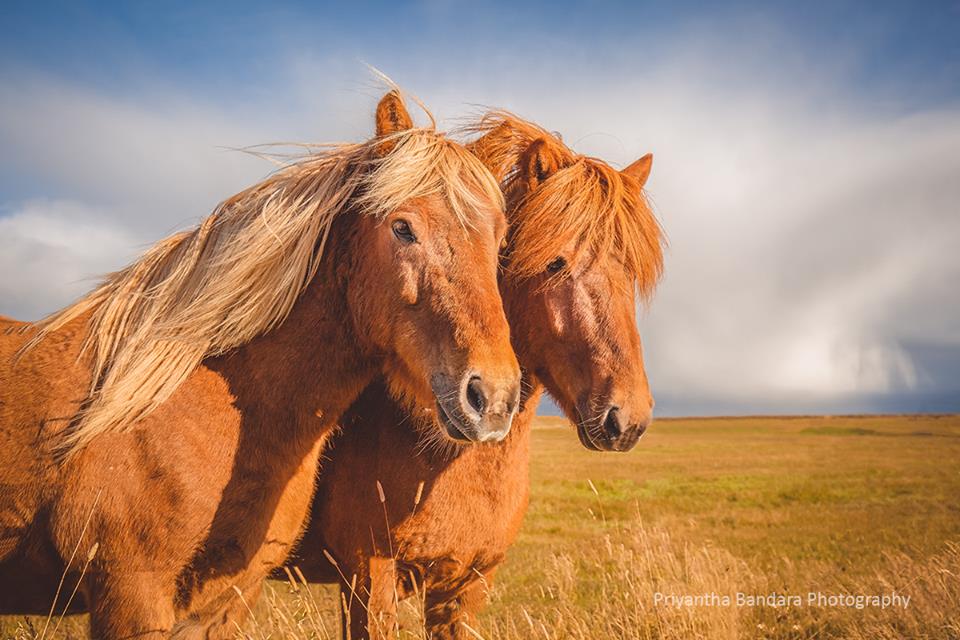 I try to keep myself fit all the time. I workout and eat clean whenever possible. If I can't hit the gym I find time to take a walk or at least, do some bodyweight exercises. And since I eat
clean on most days, I can still keep fit even if I have junk food on and off. This way, I don't have to worry too much about the food I eat when I'm out on the road.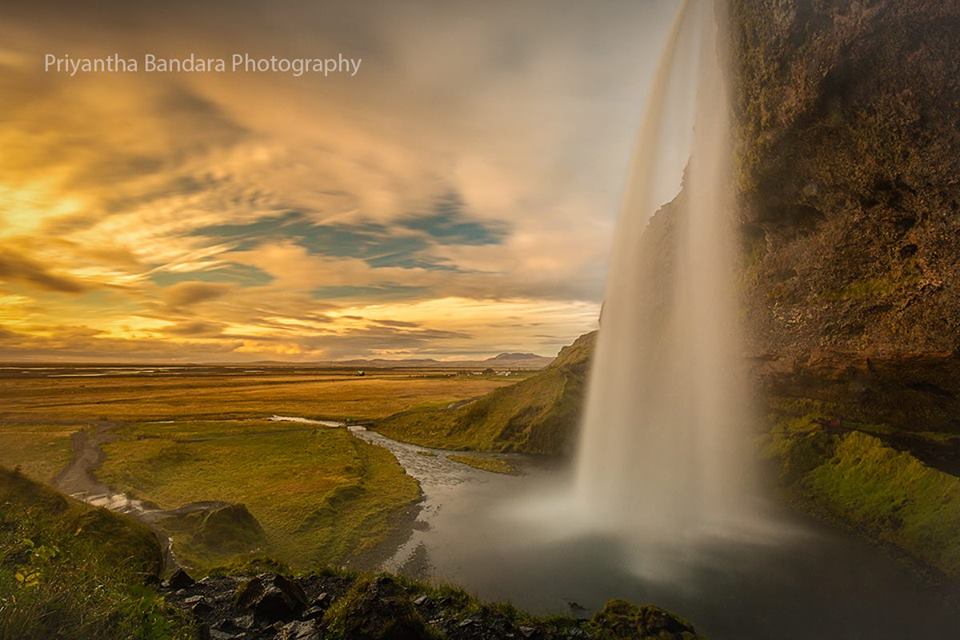 What are the gadgets you use?
I try to use a minimal number of gadgets and I'm not a gadget geek. If I really need a particular piece of specialised equipment, I rent it or lend one from a friend. I buy and own only the most essential stuff.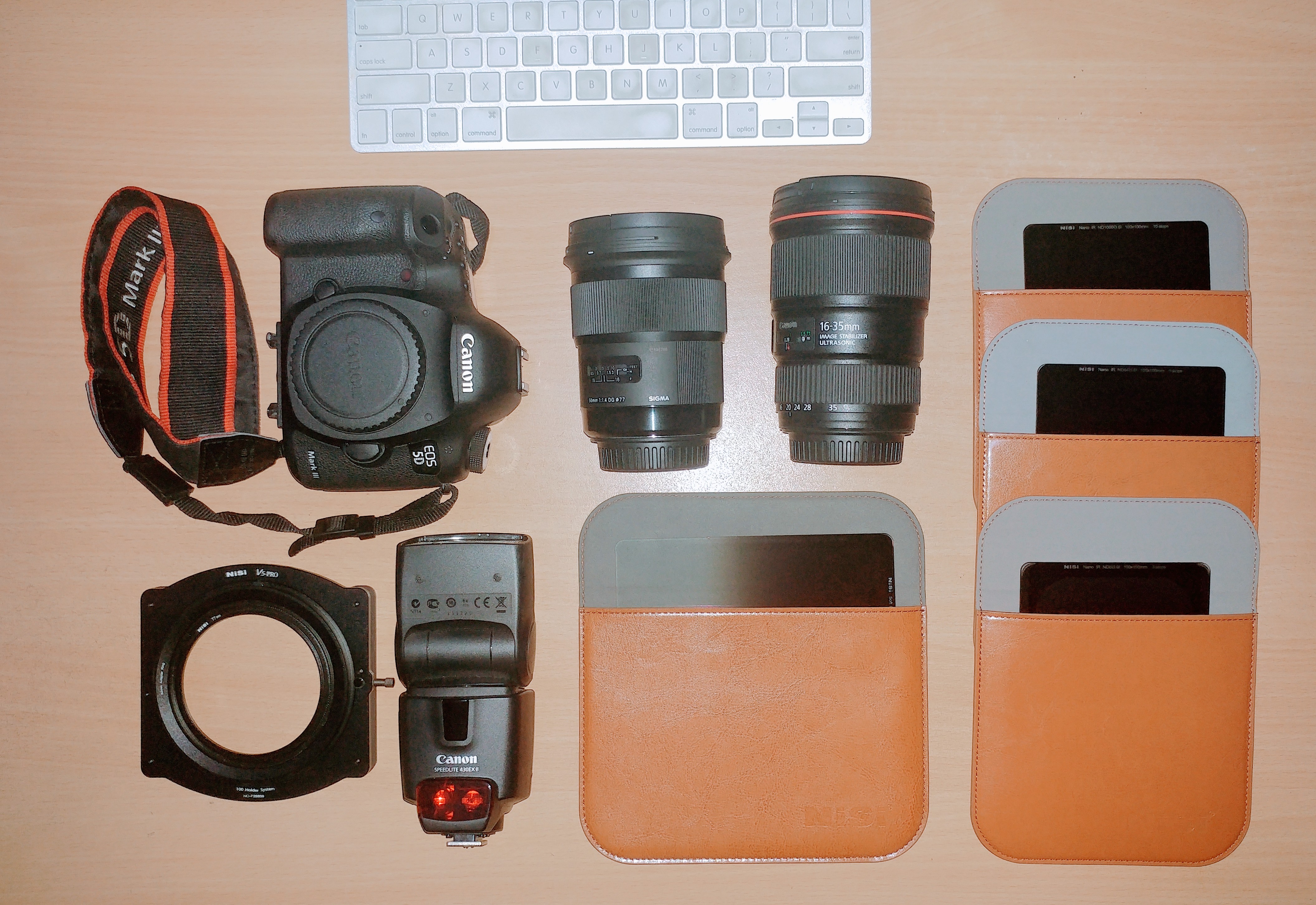 Right now, I have to my name a Canon 5D MIII DSLR, a Canon 16-35mm F4 L lens, a Sigma 50mm F1.4 ART lens, a Canon 430EX II Speedlite flash, a Nisi ND filter kit (3 stop, 6 stop, 10 stop ND grads, along with the soft ND and polarizing filters), two tripods, and a Canon remote shutter release.
I use drones for aerial photography, plus a couple of external hard drives to backup my data.
Any major life hacks?
I use Lightroom to catalogue and do the primary editing of all my photos. Lightroom has made my life so much easier. Before Lightroom, I had to edit each photo in Photoshop, which was time consuming. And when it comes to HDR merging or merging panoramas, I'm now almost completely dependent on Lightroom. In that way, it's a godsend.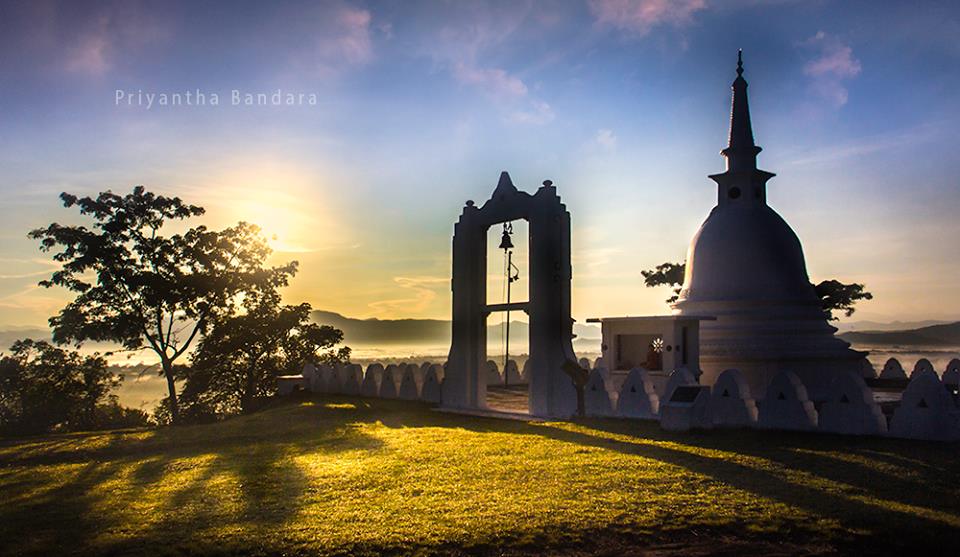 Any side projects going on at the moment?
I'm drawing up plans for a few travel photography projects. At the same time, I'm also working with a few clients, doing architecture photography on their behalf.
What's in your kitbag at all times?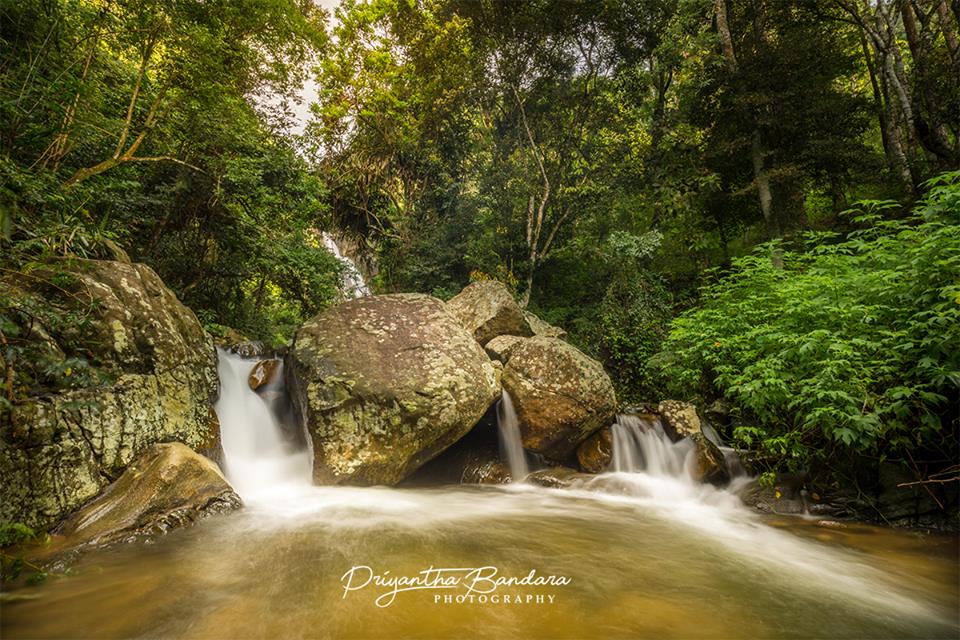 If I'm taking the camera, I make sure to pair it up with my Canon 16-35mm F4 L lens. I also keep my tripod in the back of my car, so that it's within arm's reach at all times.