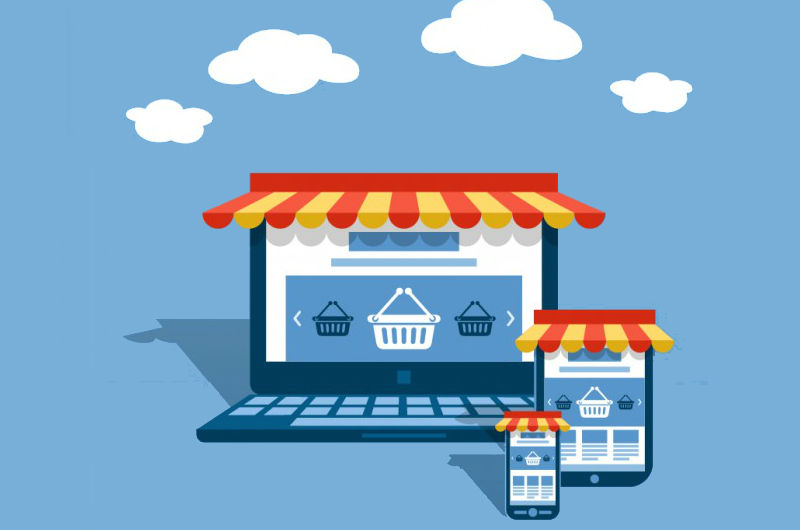 Some of the most visited online spaces in Sri Lanka, beyond the gossipy sites and a few unmentionables, are e-commerce sites. They have been growing in popularity over the past few years and seem to have no indication of slowing down. Either Sri Lankans really like online deals, or there seem to be really big budgets and funding for online shopping sites. E-commerce is where the future of consumer purchasing is, of course. Looking at Amazon, you'd think it's not so much the future as the present. Sri Lanka is just catching up.
But with so many sites in business, and mostly focusing on Colombo, how much space is there for more startups, and how good are the current companies in the market?
We picked four of the more well-known companies to pit them (secretly) against each other and see how they fared. We didn't include deal sites or groupon clones because making a purchase on these sites depends a lot on what deals are available and it can be a bit complicated to compare them against an online mall. We also needed to select a product that is somewhat similar across the board to make it all fair. Something that is commonly used, usually available in an inventory, and hopefully of good quality. Inventories don't always match, for obvious reasons, but electronics are a pretty common factor. And power banks are one of the most common things ‒ and among the cheaper pieces of electronics ‒ available online.
You'd think it would be easy to find a couple of power banks online and have it delivered to you, but it wasn't really. For one, it seems like not everyone stocks a 5000mAh power bank. Either they were out of stock, or even worse, stocked a bunch of fakes.
In the end, we selected four companies to make purchases from:
Wow.lk – one of the biggest online malls in Sri Lanka

Takas.lk – one of the largest online malls for electronics

Retail Genius – one of the newer online retailers

Wasi.lk – they've been around for a few years, under the radar.
We had to leave mydeal.lk out of it because they only have deals, and mystore.lk because no one really wanted any of the brands they had in stock. We made all of the orders within minutes of each other on a Monday afternoon. Deliveries were all to our offices in Colombo 05.
We rated their services according to the quality of their inventory, the user experience of making an order, and their delivery process. Scores are out of five. Here's how the companies did:
Takas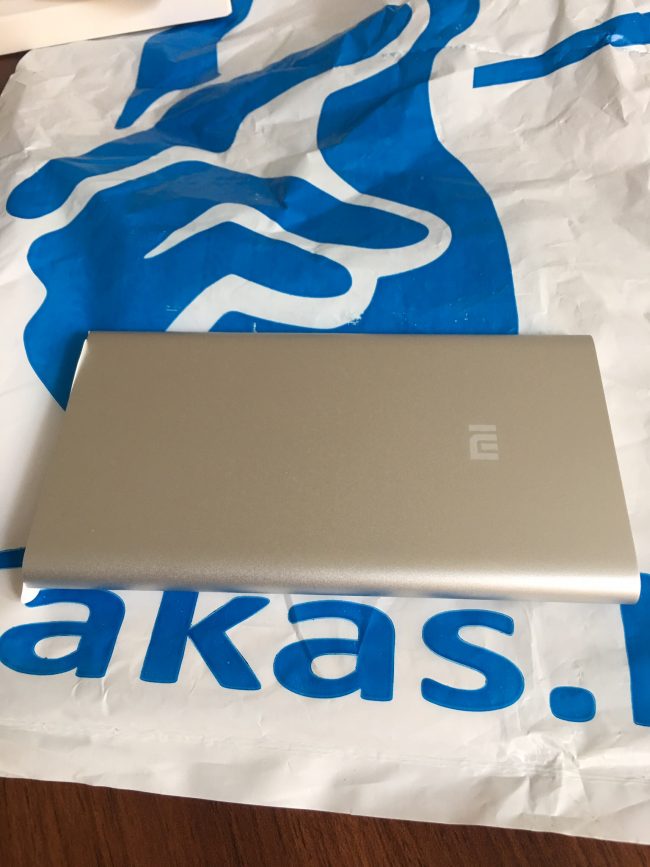 From Takas, we ordered a Xiaomi 5000mAh power bank.
The order process was pretty easy on the Takas site ‒ find the product, click on it, and go to checkout. You have to create an account, fill in your delivery methods and payment information, and you're done. The forms are a bit long so it takes time if it's your first visit. You also have to fill in your NIC details and make this intense pledge where you state that you understand that you are legally obligated to settle the full amount of the item ordered under the Electronic Transaction Act No. 19 of 2006. We selected cash on delivery, and received an email saying that delivery would take place within three to five working days.
Within the hour, we received an SMS saying that our order was being processed, and by 3:40 p.m. we got a call saying the package was on its way. By 4:30, the delivery guy was lounging outside our offices in the Takas tuk tuk with our package in hand. We don't know if it was a slow day for them, but that delivery was really fast! The power bank was in good condition and in its original box. Delivery charges were Rs. 150.
They get top points for such a quick delivery.
Rating
Product Selection 4/5

User Experience 4/5

Delivery 5/5
Wow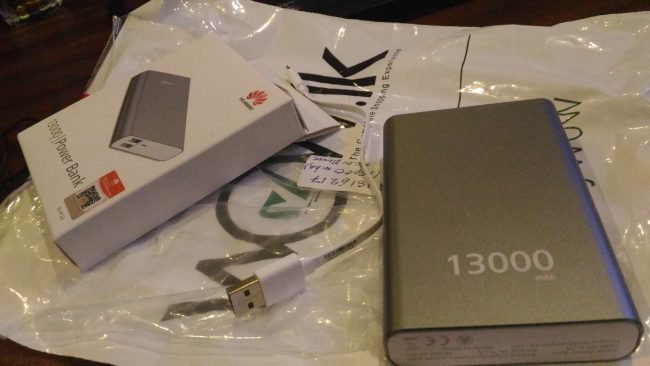 Wow.lk didn't have the power bank we wanted so we had to go for a 13,000mAh Huawei power bank instead. They had the easiest online booking process of the four. Their website was cleaner and simpler to use, and their forms were much easier to get through. We didn't even have to register an account ‒ we made the purchase through the guest account option which makes the whole process much faster. You can also specify special instructions at the end of the order.
There was no delivery charge added to the order confirmation they emailed us and the delivery was to be done within 2 ‒ 5 working days.
The Wow call centre contacted us two days later to confirm the order, and the courier company called the day after that. They use Aramex to deliver the packages, and they were quite accommodating. They came Thursday evening, but there was no one there with cash to collect the package so they came the next day, which was nice.
One thing to note is that Wow tends to spam you after they get your email address and phone number, sort of like a creepy office colleague who can't take a hint.
Rating:
Product Selection 4/5

User Experience 5/5

Delivery 3/5
Retail Genius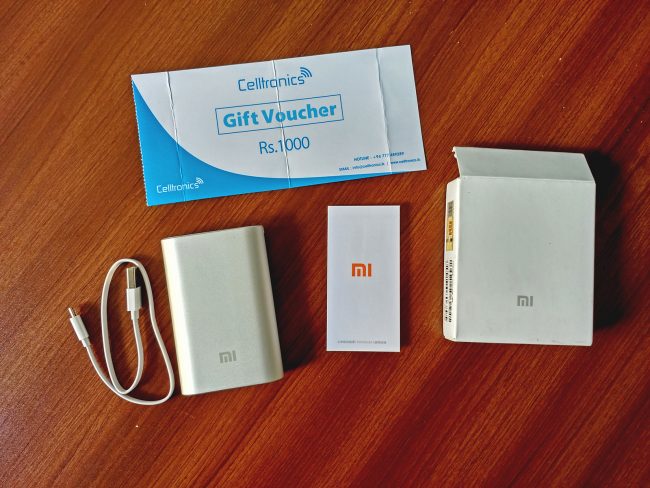 From Retail Genius, we ordered a Xiaomi 10,000mAh power bank.
The whole registration process was a pain. It was slow, crashed a few times, and was complicated. But our biggest grouch was that it had limited methods of payment. There was no cash on delivery option so we had to pay by credit card. There was a Rs. 180 delivery charge plus service fee and bank handling fees, though the last two were covered by a discount for Visa cards.
We got a call confirming the order two hours after placing it, and the package was delivered the next day with no fuss. The courier didn't even have to call us for directions, which was a plus, but the package was all wrapped up in masking tape, and was a bit messy. The product doesn't come from Retail Genius itself, but from various suppliers. This particular power bank was from Celltronics.
Rating:
Product Selection 2/5

User Experience 2/5

Delivery 4/5
Wasi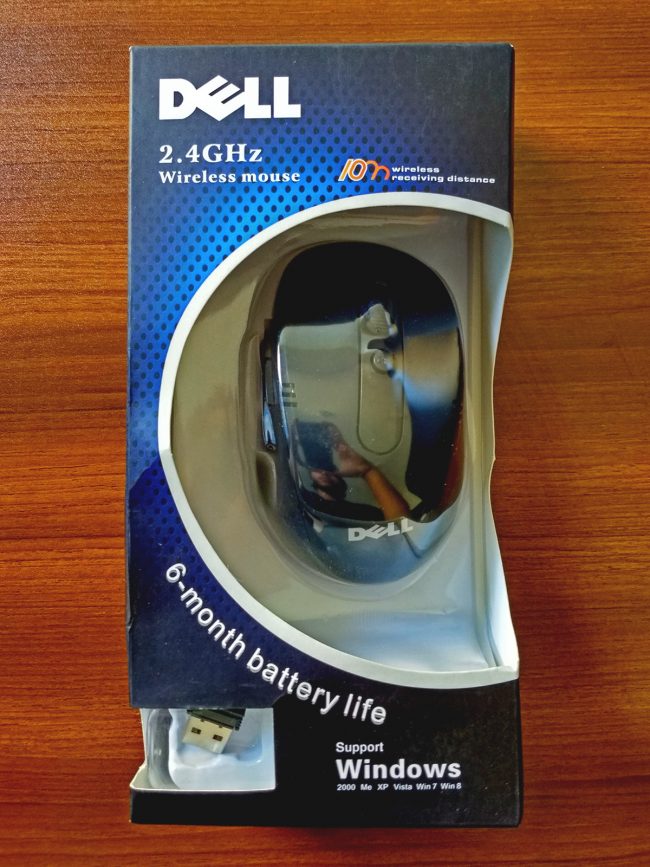 We didn't get a power bank from Wasi.lk because the ones within our range of requirements all looked really dodgy. It took a while to find something we'd want to purchase because there were just so many fakes around. But they have the courtesy to tell you that it's at least a good fake.
We finally settled for a Dell wireless mouse which was the least dodgy thing we could find, and because we needed one more service to test.
They called us the next day and delivered the package before noon. They took cash on delivery and charged Rs. 100 for delivery.
Rating:
Product Selection 1/5

User Experience 3/5

Delivery 4/5
Conclusion
There are plenty of e-commerce sites, online malls, and daily deal services in Sri Lanka, but it looks like there is room for improvement. Delivery-wise, at least in Colombo, it looks like things are all figured out. Everyone except for Wow delivered really fast. But all the websites we've seen are really clunky and slow. It's hard to find something you need, heavy graphics means site loading is slow, and registration is such a pain. Wow has come along the furthest in this with a lot of effort put into their site which, was the smoothest of the lot. But it's hard to beat the speed and quality of Takas in this instance. The rest of the sites are full of low-quality products and replicas, which might be a supplier issue or just something that consumers demand.
So there you have it. We took a look at e-commerce sites in Sri Lanka and their service was mostly acceptable. There is a lot of room for improvement, however, and we expect that the increased competition will drive service quality up. We're looking forward to seeing how much progress is made.