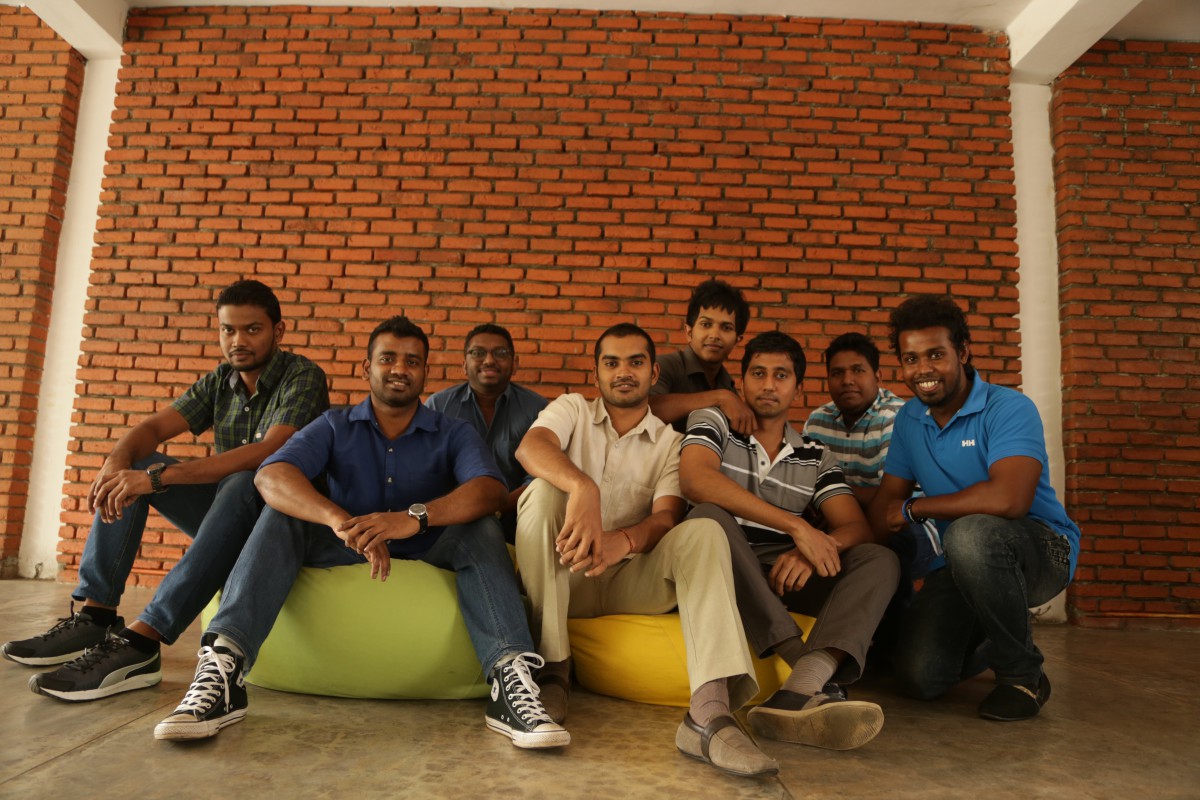 Roar Tech is catching up with a whole raft of Sri Lanka's most successful tech alumni who have built companies and products internationally.
First up is Dilshan Kathriarachchi, current Chief Technology Officer at EQ Works, ex-CTO and President of Addictive Mobility, and now a large-scale investor with his new company Half Life. Dilshan left Sri Lanka in 2007 to study Computer Science at York University, Toronto (Canada), and has since built companies around the world.
Roar Tech heard you're back doing business in Sri Lanka. What are you up to?
Sri Lanka is home, and any time I spent away from it always feels like an extended business trip. So I visit 3-4 times a year, sometimes more. But you're right, after my exit from Addictive  Mobility [the Toronto-based marketing firms that Dilshan sold in 2013], I started an investment vehicle called Half Life based out of Colombo.
Half Life is looking to invest in the startup ecosystem here?
Yes indeed, we invest in startups within the domains of Commerce Marketplaces, Advertising, Media, and Machine Intelligence.
What knowledge and experience are you bringing to the investment game?
I joined Addictive Mobility when it was a digital agency and a publisher of a print magazine for Canadian University students, called CampusX. Simultaneous to doing my studies, I established the company as one of Canada's first pure mobile ad tech platforms to serve brands and agencies. I scaled the business beyond Canada and into the US and the Middle East.
I'm now Chief Technology Officer at EQ Works. Today location is the new frontier of advertising. EQ is poised to become a significant player in this new ecosystem. We're seeing amazing traction including winning the 2016 Digiday Award for one of the world's top 3 location-based marketing platforms.
I'm also very much involved in a few ventures/investments in Australia and India that's giving me even greater regional depth. I believe the companies and the founders that I work with achieve a higher probability of success and personal development due to my involvement and what I bring to the table.
So what's your opinion on the health of the Sri Lankan startup ecosystem?
I actually don't buy the thesis that Sri Lanka has extraordinary talent. That's a lie we tell ourselves to make ourselves feel better. We're no more intelligent than any part of Silicon Valley, North America, Europe, Middle East, Africa or South East Asia. It is very unlikely that we have a superior educational system over most other parts of the world. In fact, I'd argue that we have a very narrow education system that's [focused] too much around memorization [i.e. exams] and too little about broad ideation and adaptive learning.
But I'm not pessimistic about the startup ecosystem—not at all! I'm just a realist.
We're a small country with good technology adoption, big urban centers with a significantly bilingual or trilingual population—this offers a unique global opportunity.
I see Sri Lanka as the perfect test-bed and pilot market for many emerging business opportunities. From healthcare to education tech, to food tech, fin tech and NLP [Natural Language Processing].
What's the biggest risk to the startup ecosystem?
The biggest risk is xenophobia, isolationism, and over-reaching government regulation. All of these kill innovation before it ever has a chance to show its merits.
Sri Lanka needs to become open to building companies and startups that are not intrinsically for Sri Lankans. To succeed as an ecosystem, we need to build companies that can tap into the global talent pool, wherever they may be, and also be welcoming towards digital nomads and founders to come and start their companies here in Sri Lanka.
We've always been a maritime hub since the very beginning of our civilization. There's an opportunity to replicate this historic skillset in our startup ecosystem by being a hub for innovation—not from within, but as a place where people, workers, and ideas from all over the world come together to test, vet, and perfect new products and business models. Talent and opportunity is a lot more fluid than it used to be—nation states are merely the temporary landlords of that potential success and must provide amenities to retain and attract that which generates them equity and future tax revenues.
As a young ecosystem of 7-8 years old how do you see it [Sri Lanka's startup ecosystem] changing and developing in the next few years?
I'm very optimistic about how things are scaling.
Ecosystems gain strength through generations of success and failures. Sri Lanka has yet to see sufficient successes or failures. At the moment, I find our young ecosystem to be a bit too risk-averse. This is very indicative of the type of capital we have access to.It will definitely improve as we get more and more entrepreneurs go through those cycles of success and failure and eventually transform themselves into sources of capital within the same ecosystem. These entrepreneurs turned investors are likely to look at failure and risk far more differently than the present generation of capital. It's just an evolutionary step.
How does Half Life approach investment and capital differently from the present generation?
We were a little concerned about the oversaturation of idea-centric rewards in the ecosystem.
Most mature markets associate very little value with an idea or concept and place a greater emphasis on execution.
I believe sometimes the hackathons and "startup competitions" can be destructive towards the same ecosystem they're intended to help. Overemphasizing and celebrating the idea stage—and not the execution—creates a short-term reward structure that doesn't incentivise the long-term pursuit of building sustainable businesses.
Can you contextualize that for any budding entrepreneurs reading this?
Sure. When you build a company, especially a startup, the end goal is always to exit it at some point having contributed and created immense value.
This happens either through passing it on to the next generation or selling the business to new owners. Not all young entrepreneurs appreciate that all the energy and passion you into their projects will someday be someone else's "baby".
You need to think about the exit strategy just as much as idea generation and product development.
That's really informative. Thank you so much, Dilshan.
This article is part of the Sparklers Series by crowdisland.lk. The series focuses on Sri Lankan entrepreneurs who have made a global impact with their ventures outside Sri Lanka. "Sparkler" stories look at the real-life ups and downs of the entrepreneurial journey with the hope of inspiring founders in Sri Lanka.