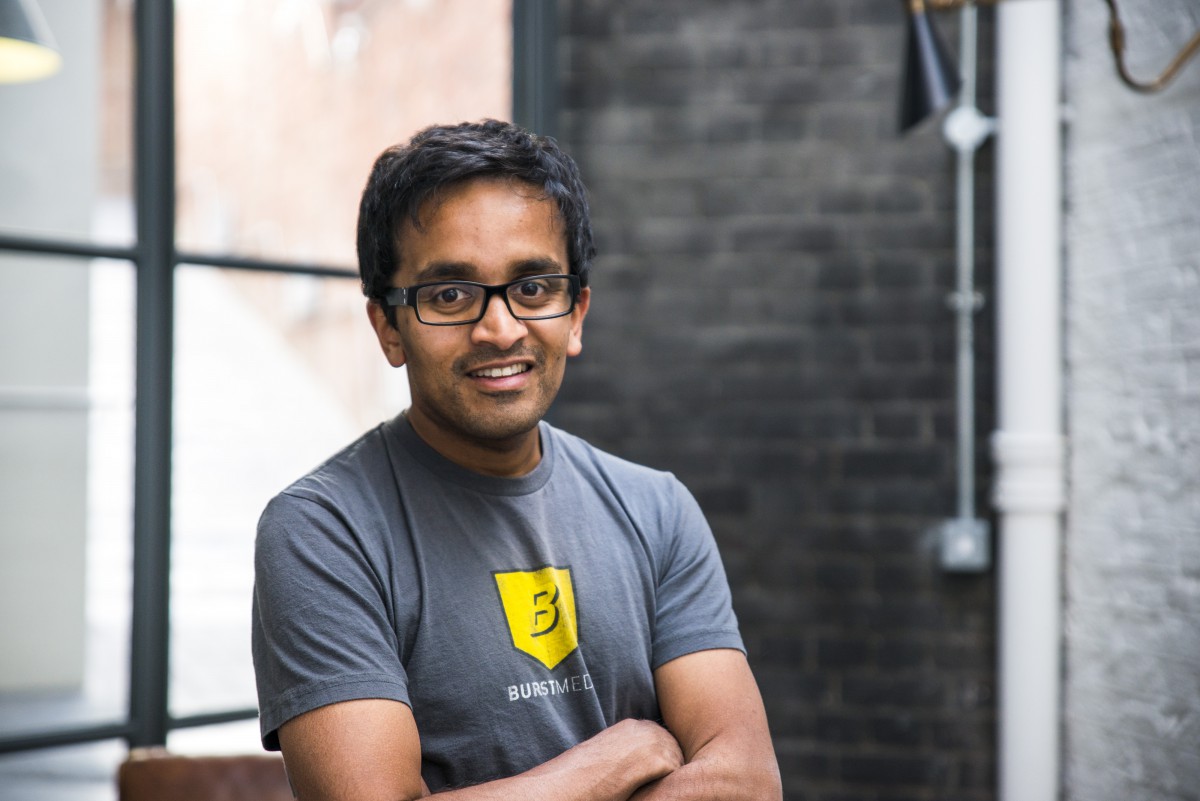 Suranga Chandratillake is a General Partner at Balderton, a venture capital firm based in London. The company focuses on seed- and Series A-stage startups. Before joining Balderton, Suranga was the CEO of blinkx.com, the intelligent video and audio search engine which he founded in 2004. The company went public in 2007, with an IPO of roughly USD 50 million, and reached a peak market capitalisation of over USD 1 billion.
Blinkx's success propelled Suranga to the status of public figure. He has speaking engagement credits with the Financial Times and was on The Observer's "Future 500" list as a leader in Science and Innovation. He was named a "Young Global Leader Honoree" by the World Economic Forum and received a Silver Medal from the Royal Academy of Engineering.
The wealth of experience Suranga can claim is vast, and he was happy to share with us.
Suranga was born in Kandy, but grew up in the UK and the US. He still identifies "absolutely" as Sri Lankan, visits often, and keeps in touch with extended family here. "Sinhala was the first language I spoke, and the one I first spoke to my son, too!" he says. "I find Sri Lankans everywhere I go, and there is always something there which is shared. It reminds me that a part of me will always be Sri Lankan."
Being a Sri Lankan founder means being envious of founders in the West (and everywhere else on the planet!) because investors are that much easier to work with. And so, it follows that Suranga, who founded his company in the UK can't really know what it's like to be a Sri Lankan founder, right?
Wrong. Here's what he told The Telegraph in an interview in 2014:
"A lot of investors in Britain are more conservative and lack the insight to really work with technology start-ups… And, on a pure dollar or sterling basis, there's a lot less capital available here."
The scenario is very familiar to those of us down here in Lanka.
The problem is that we don't differentiate between regular investment and venture funding. One is another way of managing finances, the other is a way of getting involved in the company and helping it grow. Suranga has a bold solution:
"The single best way to shake this up is for a few great entrepreneurs to go abroad and get financing from elsewhere. Suddenly the local team that couldn't see the potential looks very, very out of touch!"
VCs Are Like Lovers
you either go in the same direction, or you break up.
In more mature ecosystems than ours, a less controversial solution is evolving: founders turning to VCs. Suranga, like the Paypal Mafia and many others, has actually walked in the shoes of an entrepreneur. He has a better idea of what some of the ups and downs of startup-hood are. The first-hand experience makes it easier for him to empathise with founders, and support them in meaningful and valuable ways. This also makes Suranga much more successful as a VC.
But just any founder-turned-VC won't work either. The key to having great investor relationships is alignment.
"Great investors and great entrepreneurs put a lot of time into thinking and talking about how to get themselves aligned," Suranga says. "And when they are not aligned, they place great importance on being open and transparent about it from the beginning."
For this reason, Suranga spends a major part of his week—guess what?—talking. He talks with business and he talks about businesses.
"I honestly believe that great VC is a very local, shoe leather business," he says. "You have to spend time with the teams you invest with."
Success Has Many Arms
Having great VCs, and having great relationships with those VCs, makes it that much easier for the startup to succeed. But that doesn't guarantee it.
Before founding blinkx, Suranga worked in a variety of roles in technology, sales and marketing, and R&D. Like Ruwan Subhasinghe and Tim Fernando, whom we spoke to before, Suranga also took a lot of learning from his previous experiences into blinkx. One of the main lessons is this:
"No one thing guarantees success—you need great technology, you need hard work, you need excellent marketing. You need the right market and, above all, you also need some good luck."
Sometimes, the good luck doesn't show up. Sometimes, it disappears when you need it the most.
Trouble Has One Remedy
On January 30, 2014, a Harvard Business School professor published a blog post questioning blinkx's operations and revenue models. The post titled the "The Darker Side of Blinkx" expressed "grave doubts" about the company's published traffic numbers and the way it generates traffic.
In the seven-plus years since its IPO, blinkx's share price had risen over 160 percent. Net profit multiplied thrice over to USD 7.8 million in the six months through September 2013. Blinkx was trading at around GBP 1.20 when the post hit. Shares fell 31%.
"There are always regrets and always things you could've done better. You have to be okay with that if you're going to be an entrepreneur," Suranga says, looking back.
Blinkx's first response was a "short statement," according to the New York Times. They denied the accusations Edelman made and disagreed with the conclusions of his report. The Financial Times also reported that "Blinkx declined to comment specifically". Forbes magazine was unable to get a response from blinkx on the record.
"In this particular case, I think the company was pretty normal compared to most of its peers," Suranga says. "But neither we nor the industry at large did a good job of communicating that clearly and, as a result, it was easy for those who stood to profit from such things, to poke holes in us."
When something goes wrong, we run. But Suranga's story says talk, engage, communicate.
Go Big, Or Go Home
One of the reasons the company was able to weather the storm is because the team was dreaming big.
"Honestly, [we] were not interested in doing it unless it could be huge," Suranga says. "Our attitude was always one of 'if this gets too small or slow, we'll quit and get real jobs instead'."
This kind of 'big dreaming' attitude is growing, he says, and growing fast. On the one hand, the more people that build amazing things, the more people they inspire to build more amazing things. And on the other, the way the global economy works, more people find that traditional career paths don't make the cut anymore.
"Building something is not just more exciting and potentially more lucrative," Suranga says, "it may well be essential."
This article is part of the Sparklers Series by crowdisland.lk. The series focuses on Sri Lankan entrepreneurs who have made a global impact with their ventures outside Sri Lanka. "Sparkler" stories look at the real-life ups and downs of the entrepreneurial journey with the hope of inspiring founders in Sri Lanka.