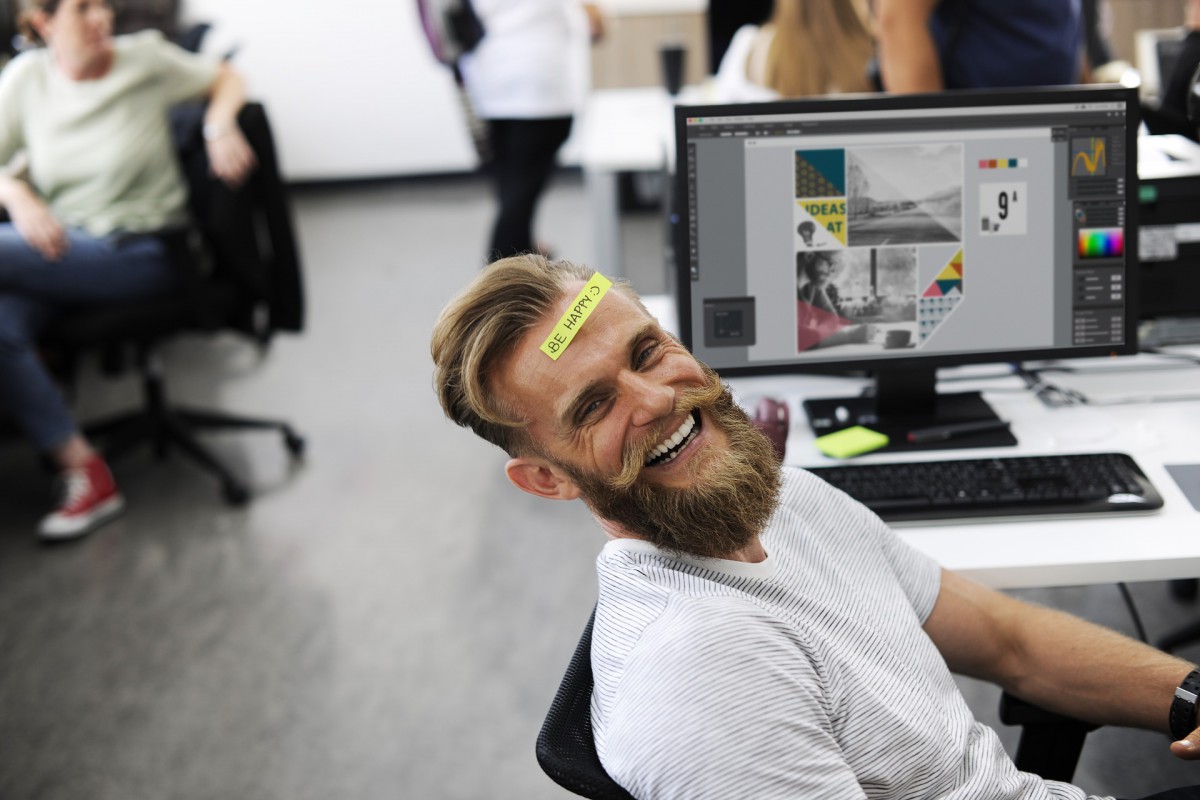 If you work in IT, chances are you have been to—or have been invited to—a meetup or taken part in a coworking project. While meeting amongst your peers is nothing revolutionary (think book clubs and bake-offs), IT leaders have used these microcosms of mostly self-funded groups to bring together the digital workforce under one roof.
If you're one of those rare people who have yet to attend or take part in a meetup, well here's why you should start considering attending that next event your more extroverted friend on Facebook invites you to.
Community-driven Groups And Workspaces
There are two branches in the tech community sphere; the first being meetups, and the other being the slightly newer concept of coworking spaces.
A meetup is largely a gathering of a select group of people. For example, you may find a meetup for developers that work with AngularJS, or those that are in the virtual reality field for healthtech. Meetups are usually micro to macro in their audience filter; it's mostly because they are designed in a way to encourage people to interact by asking questions and sharing ideas without feeling alienated on the subject matter. Some meetups even encourage attendees to make their own presentations.
Coworking under its umbrella includes events such as Hackathons, but it's more commonly a physical space that focuses on having a project group work in an independent space, whether it's an open-source project, commercial appliance, or just for the mere sake of challenging yourself and learning from your peers.
For those who want to break away from their 9 to 5 (or are freelancers), and work on something that's more in the spectrum of their interest, coworking spaces are a near perfect working environment. The benefit of working with like-minded individuals with varying degrees of experience, and the openness to teach and learn, provides a perfect storm for innovation.
Using The Community To Drive Ideas Forward
Websites like Meetup were essentially designed for this. It has a treasure trove of meetups, from workshops held by the likes of WS02 to a meetup in Colombo for developers using Python. There are over 70 meetups on Meetup itself, and sites like Colombo Startups have a comprehensive list of meetups and coworking events to check out.
For those interested in coworking spaces in Sri Lanka, there are several options available. With rental prices being too big a commitment for most startups, we expect coworking spaces to become the new norm for startup innovators, much to the pleasure of parents who are probably wondering why they need to pay for a premium internet plan.
Hatching amazing ideas in your head is one thing, and not all of your ideas may quite be practical. Chances are you simply may not know the right people that can help you get your project going, especially, if you're someone that is an idea generator outside the IT field, knowing who to talk to and what's needed can be a major drag on progress.
Driving innovation can only happen if you're aware of what's out there and how you can perhaps even make your existing App go from being just ok, to becoming the hottest app on the market.
The Future Of IT Is In Community, Not Isolation
Some time back, the Huffington Post interviewed individuals who have been involved in the meetup sphere, and how important it has been, from allowing them to develop their own brand, to even helping them overcome fears such as public speaking.
Marketing consultant Dr. Marion Mehrer stated how meetups can even be a ground for you to gauge the viability of your product.
Meetups can also serve as a test market for your products or services, according to marketing consultant Dr. Marion Mehrer. "Say there it is a personal meetup group of young dads, and you are selling a baby carrier. A lot of the time you can contact the organizer, and he or she will let you contact the members of the group. You can say 'Hey, I got this new carrier, and I would love some dads to test it out. I'm wondering if there is anyone in the group who would be interested". But first, do your research. If you are interested in reaching out to a specific group, maybe go to a meeting. But don't go in trying to sell. "It's about making sure you've found the right fit, and tracking the right type of customer".
Similarly, Coworking spaces proved to have positive outcomes when the Harvard Business Review conducted research on its impact. HBR deduced that the three main reasons as to why workers enjoy coworking spaces more are because:
Work is meaningful – The chance of working on projects that you're passionate about means that you feel less like you're coding to put food on the table, and you're working on a project you believe can have great outcomes.
Job Control – With no fixed hours, the openness of coworking spaces allows an individual to work at that time they feel most productive, whether it's 2:00 p.m. or 2:00 a.m. The added advantage of a coworking space is that there is less isolation than working at home, as many still do value a form of professional structure and comradery.
Feel part of a community – Coworking spaces are designed to meet the needs of those that use the workspace, than be an endless office of desks or the over-the-top use of bean bags, though if either of those is your thing, there are coworking spaces that fit these styles too. Having a workspace that reflects your personality and needs helps keeps workers both focused and relaxed.
Conclusion
While working from home perhaps is regarded as too isolating, the push towards coworking spaces is fast gathering momentum. Companies like WeWork are looking to push the concept of cowork spaces on a global scale, as are others such as Spaces who have cowork spaces available in over 20 countries at present.
Meetups and coworking spaces are putting together the best minds under one roof and allowing a whole new stream of thought to drive digital innovation. It's hard to predict if this is the path of the future IT worker, as not long ago everyone opined that working from home was the future. However, as the Harvard Business Review found out, community empowers us all.