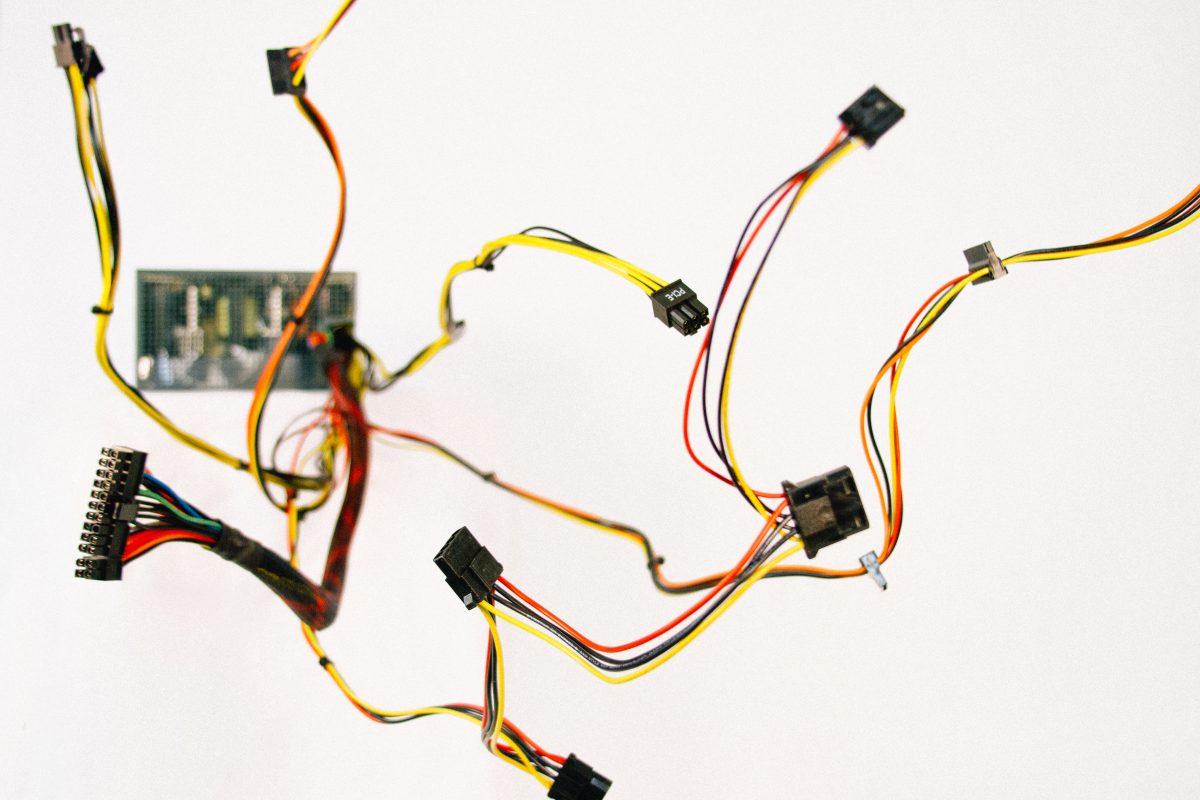 The Internet of Things (IoT) has been making a lot of noise around the world and Sri Lanka has also had its fair share of the hype. What's different, however, is that IoT doesn't really exist here, but that may change pretty soon.
IoT is a lot more than thermostats and self-driving cars, as it has the potential to enhance key government and business processes. It will also play a vital role in enabling the nation to compete in the global marketplace.
Internet of Things Defined
If you're wondering what this is all about, here's the breakdown: the Internet of Things (coined by Kevin Ashton in '99 while working for Procter & Gamble) can be described as a system of interconnected objects, computing devices, mechanical and digital machines, and even animals and people that are provided with unique identifiers that are enabled to transfer data over a network without any human intervention.
It's a lot more than your everyday devices like smartphones and laptops that are connected to the internet. For example, these can be kitchen appliances (like a smart fridge), connected cars, and even heart monitors.
The data that's collected by sensors and shared by these devices enable big data analytics, machine learning (ML), and artificial intelligence (AI). As a result, these connected objects will be generating an enormous amount of data which will be calculated in zettabytes (or 1,000 exabytes – which is a long way from gigabytes).
The insights derived from this ocean of data can dramatically enhance and automate both the government and private sector. For example, advertising can improve significantly with a better understanding of human behaviour, retail can be enhanced by inventory tracking management, and agriculture can be taken to the next level with smart farming.
The Sri Lankan government is aware of this and it's trying to set up the foundation for the future with initiatives like the Megapolis Smart Cities project. Further, it's also striving to upgrade key public sector services like education, healthcare, and finance.
Although a lot of these projects are still in a conceptual stage, the Ministry of Power and Energy has already taken advantage of IoT with the launch of Smart Meter Systems (SMS) last year. With this endeavour, costly human intervention to make regular visits to monitor and report electricity usage will be eliminated (but as technology replaces humans, we will have to wait and see if it will also end in more protests on the island).
IoT In The Region
IoT has been the fastest growing segment globally and it's expected to maintain this momentum over the years to come. According to Gartner, there will be approximately 20.8 billion connected devices on the planet by 2020 (this number keeps fluctuating on a regular basis) generating an expected revenue of USD 300 billion.
Our neighbours in the subcontinent are expected to have 5-6% share of this global industry. Further, India is also working on building an IoT industry worth USD 15 billion by 2020. Government initiatives in this domain will focus on domestic needs like agriculture, health, water quality, and waste management.
In South East Asia, IoT is being driven by growth in the manufacturing sector, technology and device proliferation, and rapid urbanisation. As the region switches its focus from agriculture to manufacturing, IoT is in the right place at the right time to cater to the powerful middle class in the ASEAN region.
The dynamics in Sri Lanka are, however, quite different, as we don't have the economic clout that can compare to other nations on the continent. Although we were the first country in South Asia to introduce commercial 4G services, we are still far behind in terms of industry and economic growth.
But with approximately 100% mobile penetration and a market rapidly adopting smartphone technology, there are real opportunities here to utilise IoT to enhance daily lives and business operations.
IoT On The Ground
The foundation for the future of IoT on the island is already underway. Recently, WSO2 released their new open source IoT server to help lower the barriers when it comes to delivering enterprise-grade IoT and mobile solutions.
Further, there are also startups working within the IoT space, like the 2016 Merrill J. Fernando Eco-Innovation Award winner, iS2's Ape SmartHome. Established in 2012, this startup strives to deliver smart home automation solutions that could also help the Ceylon Electricity Board (CEB) save energy.
There are also startups developing products in the healthcare space like Jendo and Synergen. This is evidence that the wheels are already turning in Sri Lanka in the IoT industry and Venture Capitalists (VCs) have noticed.
Local equity crowdfunding platforms like CrowdIsland are already supporting IoT startups in Sri Lanka, but we still have a lot of work to do to bring IoT on the island to fruition. According to Chalinda Abeykoon, CEO of CrowdIsland, over the years, a few startups have been successful in building products for niche markets, but many failed to identify or show cost-benefit.
This can be a major problem as IoT startups looking for funding should have "at least built a Minimum Viable Product (MVP)" with some traction. He also said that "startups need to look at quantifying the benefit and phase-out development so that all stakeholders can realise the benefit. Regardless of the technology in discussion, startups need to spend a lot of time understanding the problem and the industry before selling an IoT solution which can deliver the stars and the moon."
International investors will also share the same prerequisites when it comes to finding the right startup to bankroll. International VCs like Singapore-based startup accelerator programme AIRMaker are already here, so the opportunity is definitely there both locally and globally to secure funding.
As a result, we can safely say that although IoT isn't part of our national infrastructure, it could happen in the near future. Further, with like-minded individuals regularly meeting up, the next successful IoT startup might be just around the corner.
But for Sri Lanka to become competitive in the global marketplace, we will need some significant investment and human capital to take advantage of the technologies that are available to enhance government and business processes.
As we are currently crippled by debt, it's hard to imagine taking on more debt to realise IoT's true potential. As a result, the road to realising the dream of smart cities on the island still seems quite far off in the future. Until then, we have to put our faith and support behind IoT startups to help expedite this process.
Featured image credit: unsplash.com/Randall Bruder